Positively Positive - Living with HIV/AIDS:
HIV/AIDS News Archive - January 2015

Your Health First – BC AND A FUTURE WITHOUT HIV/AIDS
January 31, 2015 - Today on the Jill Bennett Show, Patrick McDougall, Knowledge Translation and Evaluation Officer at the Dr. Peter Aids Foundation, joined Jill Bennett to talk about BC and A Future Without HIV/AIDS
Read more...
'Larry Kramer In Love & Anger': Sundance Review
January 31, 2015 - A generous salute to the unfiltered firebrand whose impassioned outspokenness helped break institutional inaction during the AIDS crisis.
Writer and activist Larry Kramer has figured as a significant player in a number of excellent recent docu-chronicles of LGBT history and HIV/AIDS in particular, among them Vito and How to Survive a Plague. His landmark autobiographical dramatization of the early evolution of the AIDS pandemic, The Normal Heart, was produced in a shattering 2011 Broadway revival and adapted last year as an HBO film directed by Ryan Murphy, which brought the powerful 1985 play to a wider audience. But Jean Carlomusto's intimate portrait, Larry Kramer in Love & Anger, fills a gap by providing, for the first time, a complete picture of this fiercely contentious crusader.
Read more...
Craigslist contributed to increase in reported HIV cases: Study
January 31, 2015 - More than 6,000 HIV cases and treatment costs estimated between $62 million and $65.3 million can be linked to Craigslist, a U.S. study claims.
Read more...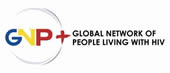 Media Statement: Global Network of Young People Living with HIV (Y+ Network) Steering Committee announced
30 January 2015 - Today, Y+ Network, affiliated to the Global Network of People Living with HIV (GNP+), announced its new Steering Committee, comprised of young and adolescent advocates living with HIV (A/YPLHIV) from all regions of the world. The purpose of this group of young people is to guide the development of the agenda for adolescents and young people living with HIV, to determine programmatic priorities and make decisions through transparent processes and to ensure that the issues of various communities of A/YPLHIV from all regions are well represented.



AbbVie next-generation hepatitis C drugs look promising in early studies
30 January 2015 - AbbVie's investigational HCV protease inhibitor ABT-493 and NS5A inhibitor ABT-530 demonstrated good antiviral activity in patients with genotype 1 chronic hepatitis C in a three-day monotherapy study, as well as potent and synergistic activity against multiple HCV genotypes in laboratory replicon studies, according to presentations at the American Association for the Study of Liver Diseases (AASLD) Liver Meeting held recently in Boston.
Read more...
Migrants Left Behind in AIDS Prevention, IOM Tells Asia-Pacific Leaders
Jan-30-2015 - Thailand - IOM has called on Asia-Pacific governments to improve access to HIV services for migrants during a major gathering on HIV/AIDS in Bangkok. IOM Regional Director Andy Bruce told delegates that migrants were "a key demographic that is being left behind" in the fight against the virus.
Read more...
FDA approves Prezcobix for treatment of HIV-1
January 30, 2015 - The FDA has approved an antiretroviral combination drug for the treatment of HIV-1 infection in adults, according to a press release.
Read more...
Egypt has highest infection level of hepatitis C: study
Jan-30-2015 - Thailand - Up to 5,000 new hepatitis C virus (HCV) infections occur in Egypt annually as a result of mother-to-child transmission, according to a new study by researchers from Weill Cornell Medical College in Qatar (WCMC-Q) and London School of Hygiene and Tropical Medicine in the UK.
Egypt has the highest infection level of the disease in the world. About 15% of the population carry HCV, with at least 100,000 new cases every year, but the proportion of these new infections that occur through different transmission routes is not well understood. This study is the first, for any country, to estimate the number of new cases of HCV as a consequence of mother-to-child (vertical) transmission.
Read more...
Latent HIV may lurk in 'quiet' immune cells, research suggests
30-Jan-2015 - New study examines which cells harbor dormant, but viable virus
A major barrier to finding a cure for HIV/AIDS is the presence of latent HIV in the cells of chronically infected individuals. But a team of Yale and Johns Hopkins researchers may have pinpointed a strategy for eliminating the residual virus.

LGBT seniors worry about aging without support
Jan 30, 2015 - Researchers launch LGBT End-of-Life Resource Inventory for BC at town hall
The town hall was an opportunity for principal investigator Brian de Vries, along with research assistants Patrick Aubert and Robert Beringer, to share findings from the focus groups, as well as a chance for participants to share their experiences with end-of-life planning.
Bradford McIntyre's needs centre on being HIV-positive. For him, chronic medical concerns, medication interactions and a renewed fear of illnesses associated with aging are added to anxieties he already shares with other aging LGBT people.

Condom Shortage In 6 States, HIV Fears Rise
January 30 , 2015 - At least six states are facing a severe shortage of condoms distributed under the government's AIDS control programme, giving rise to a public health concern over the risk of HIV infections spreading.
Read more...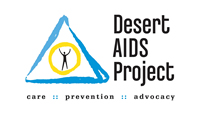 Joan Rivers To Be Honored At Steve Chase Gala
PALM SPRINGS, CA, January 30, 2015 - Even if you were a fan of her irreverent, "Can we talk?" style of comedy, you may not have known the depth of the philanthropy of Joan Rivers, who hosted the 2012 Steve Chase Humanitarian Awards.
"For years, Joan Rivers very significantly supported the work of a number of charities, including God's Love We Deliver which provides nutritious meals to people living with HIV/AIDS and other serious illnesses in New York City," said Barbara Keller, board chair of Desert AIDS Project and co-chair of the annual gala benefiting D.A.P. for the last seven years. "She spoke movingly of being involved with HIV/AIDS since the earliest days when many people referred to it as 'gay pneumonia.'"

Financial crisis hits Mizoram's fight against HIV/AIDS
Jan 30, 2015 - AIZAWL: Funds crunch for the past few months have badly hit non-governmental organizations (NGOs) in Mizoram that are fighting against the spread of HIV/AIDS in the state, said Federation of NGOs Working in Drugs and AIDS Prevention and Care (FONWIDAPAC), an umbrella organization comprising 41 NGOs involved in campaigns against HIV/AIDS. to-date, much more still needs to be done.
Read more...
Resistance to key HIV drug 'concerningly common'
29 January 2016 - HIV drug resistance to tenofovir, an antiretroviral drug vital to most modern HIV treatment and prevention strategies, is surprisingly and worryingly common according to a large study led by UCL and funded by the Wellcome Trust.
Read more...


Ian Bradley-Perrin @ Generation PrEP
Published on Jan 29, 2015 - Generation PrEP was a panel discussion on pre-exposure prophylaxis held by AIDS Community Care Montreal on November 28th 2014



The AIDS Coalition to Unleash Power (ACT UP) in New York Grades the Human Rights Campaign
NEW YORK, Jan. 29, 2015 /PRNewswire/ - Funds crunch for the past few months have badly hit non-governmental organizations (NGOs) in Mizoram that are fighting against the spread of HIV/AIDS in the state, said Federation of NGOs Working in Drugs and AIDS Prevention and Care (FONWIDAPAC), an umbrella organization comprising 41 NGOs involved in campaigns against HIV/AIDS.



Jake Glaser Encourages HIV-Positive Adolescents to Keep Fighting
January 29, 2015 - When Jake Glaser spoke at Kwamo Secondary School in Homabay County, Kenya, just days before 2014 World's AIDS Day, Jessica Atieno hung on his every word. After all, he might as well have been telling her story. Like Jake, Jessica was born HIV-positive, and though living worlds apart, his story parallels hers.
Read more...
Caltech researchers help 'bridge the gap' for HIV antibodies
January 29, 2015 - In research published Thursday in the journal Cell, scientists at Caltech described how the structure of HIV often prevents antibodies from using both arms.
They also offer a genetically engineered solution to the problem. In fact, reasearchers say their altered antibodies are, on average, more than a 100 times better at neutralizing HIV than the body's naturally produced antibodies.
Read more...
HIV testing yields diagnoses in Kenya but few seek care
January 29, 2015 - PROVIDENCE, R.I. [Brown University] - Between December 2009 and February 2011, health workers with the AMPATH Consortium sought to test and counsel every adult resident in the Bunyala subcounty of Kenya for HIV. A study in the journal Lancet HIV reports that the campaign yielded more than 1,300 new positive diagnoses, but few of those new patients sought health care.



Report: Urgent need for additional HIV/AIDS funding
January 29, 2015 - NEW YORK - A new report finds that while over $50 million has been donated to LGBTQ health issues, there is still vital work to be done and an urgent need for more money to fight HIV and AIDS. funding#sthash.NrTGPhge.dpuf
Read more...
Threats, death, data: Public health leaders recall '80s AIDS struggles
January 29, 2015 - Public health leaders had no idea what to expect when AIDS emerged in the early 1980s.
People were being diagnosed with AIDS late in their illnesses and many were dying, but that only revealed part of the picture. A test for HIV, the virus that causes AIDS, didn't exist.
Read more...


African American people's AIDS conspiracy beliefs best understood in terms of social anxiety and distrust, not ignorance
29 January 2015 - The idea that AIDS was created as part of a government-led conspiracy to decimate the African American population remains salient to a significant minority of black people, according to qualitative research published in the January edition of the American Journal of Public Health. The researcher argues that such rumours and narratives are the product of a deep-seated feeling of distrust towards the government, born out of African American people's history, and are therefore particularly difficult to change. People these beliefs are unlikely to be reassured by factual information from sources they consider to be untrustworthy.
Read more...
1,000 HIV+ cases in Maharashtra due to infected blood transfusion
January 29, 2015 - MUMBAI: The National Aids Control Organisation, in an RTI response, has revealed that nearly 1,000 people contracted the human immunodeficiency (HIV) virus in Maharashtra due to transfusion of infected blood over the past five years. The state has earned the dubious third position after Uttar Pradesh and Gujarat to report this alarming trend, raising a serious question over the quality of blood transfused to unsuspecting patients.
Read more...


Fostering End-Of-Life Conversations, Community and Care Among LGBT Older Adults (Speaking Notes: Bradford McIntyre)
January 28, 2015 - I would like to say how grateful I am, to have been a participant in the Fostering End-of-Life Conversations study and in this Town Hall Meeting, highlighting these important issues.
I'm 63 and I have been living infected with HIV for 31 years.
In 1985, I was told by an AIDS specialist to: go home and inform my family, arrange my finances and funeral, I had six months to live. At that time, an HIV diagnosis meant getting your affairs in order.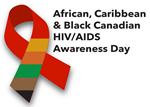 African, Caribbean and Black Canadians unite to fight HIV on February 7
TORONTO, Jan. 28, 2015 /CNW/ - Canada's first-ever African, Caribbean and Black Canadian HIV/ AIDS Awareness Day will take place on Saturday, February 7, 2015 . The event will raise awareness that the risk of HIV infection among African, Caribbean and Black Canadians is higher than among other Canadians.


Penn Center for AIDS Research: 'We've Come a Long Way, But the Battle is Far From Over'
January 28, 2015 - Many important advances in HIV/AIDS can be traced back to investigators at the Penn CFAR.
Read more...
Herpes zoster incidence higher among patients with HIV
January 28, 2015 - Despite declining significantly in the era of ART, the incidence of herpes zoster among patients with HIV was still three times that of the general population, according to data published in Clinical Infectious Diseases.
Read more...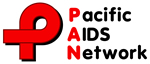 PHAC Webinar: Performance Reports: Nationally funded HIV and HCV projects
January 28, 2015 - Join us for this webinar where we will present an overview of the 2012-2013 HIV and HCV Performance Measurement Reports. The reports cover activities funded through the national Voluntary Sector Fund; Knowledge Exchange Fund; On-Reserve First Nations, Inuit and Métis Communities HIV/AIDS Project Fund;and the Hepatitis C Prevention, Support and Research Program representing about $11 million in funding. The Performance Measurement reports were published recently and are based on the data collected from the funding recipients using the Agency's Performance Measurement Tool. This presentation will describe the data collection process and analysis, and the main findings from both the HIV and HCV reports.
Read more...
Russia may face shortage of anti-AIDS drugs in 2015
JAN. 28, 2015 - According to Mr Pokrovsky, at present there are about 700,000 HIV-infected people in the country of which about 350,000 should regularly receive therapy.
Read more...
Study Finds H.I.V. Drugs Priced Out of Reach
JAN. 28, 2015 - Drugs to treat H.I.V. and AIDS are being priced out of reach for many patients enrolled in insurance plans through the new health care exchanges, despite warnings that such practices are illegal under the Obama administration's health care law, according to a new analysis by Harvard researchers.
Read more...
New goals set for increased HIV/AIDS diagnosis, treatment by 2020
January 28, 2015 - In a commentary published in JAMA, leaders of the global AIDS community called for increased efforts to contain the disease by 2020.
Read more...
Long-acting ART most cost-effective for patients with multiple treatment failures
January 27, 2015 - Long-acting ART could be beneficial for patients with HIV, particularly those with poor adherence to daily medication, according to researchers from Massachusetts General Hospital.
Read more...


Danish study underscores link between heart attacks and smoking
27 January 2015 - In general, smoking tobacco is one of the greatest risk factors for cardiovascular disease and heart attacks among HIV-negative people. As surveys have found that HIV-positive people tend to have higher rates of smoking (usually two to three times greater than among HIV-negative people), it is highly likely that smoking is a major contributor to poor health, including heart attacks, and reduced quality of life among HIV-positive people.


Zimbabwe: Making HIV an 'undetectable' virus
27 January 2015 - The latest generation of HIV medical technology is making breakthroughs in care for HIV-positive patients, and in containing the epidemic in many African countries. The latest blood test, known as the viral load test, offers patients hope for a future free from the possible complications triggered by the virus. During 2013 Médecins Sans Frontières (MSF) performed the test on around 30,000 patients in Zimbabwe.
Read more...
Only 30% of Americans with HIV Have the Virus Under Control
January 27, 2015 - A recent report from the Centers for Disease Control and Prevention found that just 30% of the 1.2 million Americans with human immunodeficiency virus (HIV) have the virus under control.
Read more...
Digital storytelling promotes HIV and AIDS education in Africa
January 26, 2015 - Children from poor backgrounds and with no previous technological experience are able to use digital storytelling to share their secrets and fears online, shows a recent doctoral thesis completed at the University of Eastern Finland. Since 2002, Marcus Duveskog, MSc, has been involved in various projects in southern Africa focusing on the development of technologies that make it possible for children and youth to share their experiences of HIV and AIDS.
Read more...


The Cost of Long-Term Survival
January/February 2015 - New Fears Evolving With Age
"We long-term survivors get lost in the present atmosphere that says HIV is no longer a big deal. It is a big deal for us as we deal with the effects of long-term infection and the accumulated ravages of taking the meds. I feel alone and forgotten; and, I envy those who died back in the '80s and early '90s."
Read more...
Bill Gates predicts HIV vaccine by 2030
24 January 2015 - Microsoft founder tells Davos that vaccine and new intense drug treatments could end most new cases of deadly virus
Bill Gates believes that a vaccine and new intensive drugs to combat HIV should be available by 2030 and end most new cases of the virus that has killed millions in the past three decades.
Read more...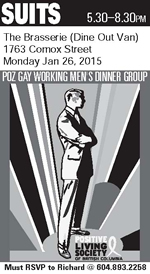 Suits - Poz Gay Working Men's Dinner Group - Monday January 26, 2015 - The Brasserie
Join other working guys on January 26, 2015 at The Brasserie restaurant, The Coast Plaza Hotel, 1763 Comox Street, Vancouver, BC.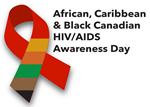 African, Caribbean and Black Canadian HIV/AIDS Awareness Day - 7 February 2015
January 23, 2015 - The Canadian HIV/AIDS Black, African and Caribbean Network (CHABAC) and its partners are pleased to announce the first ever African, Caribbean and Black Canadian HIV/AIDS Awareness Day on February 7, 2015.



Toronto jail inmate says he was sent to solitary for having HIV
Jan 23 2015 - Former inmate "treated as pariah" at Toronto South Detention Centre, seeking $200,000 in human rights complaint.
A former inmate at Ontario's new superjail has launched a human rights complaint against province, alleging he was held in solitary confinement for more than 90 days last year after other inmates protested about his HIV-positive status.

HIV sweeps across eastern Europe amid economic crisis
January 23, 2015 - Bucharest - HIV is spreading at a dangerous rate in nations around the Black Sea, passing a record 100,000 new cases yearly.
Hotspots for the HIV rise are Ukraine and Russia - two countries facing economic crisis and armed conflict, factors which could provoke a further surge in the virus.
Smaller countries in the region are also recording rises in the numbers, with decade-highs registered in Bulgaria, Armenia, Belarus and Turkey.
Read more...
Resistance by PrEP linked to acute seronegative infections at initiation
January 23, 2015 - New data suggest that although resistance selected by pre-exposure prophylaxis, or PrEP, is rare among those who acquire HIV, it can occur in patients with unknown acute HIV infection at PrEP initiation and in PrEP breakthrough infections.
Read more...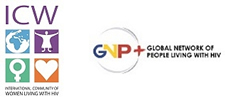 HIV—unfinished business in the Post-2015 Agenda.
22 January 2015, New York - People living with HIV essential for sustainable development success!
As the first of the official intergovernmental negotiations for the post-2015 development agenda conclude this week at the United Nations in New York, the Global Network of People Living with HIV (GNP+) and the International Community of Women Living with HIV (ICW) urge world leaders to ensure that HIV-related targets remain central in the new sustainable development agenda. In particular, clear, rights-based indicators and lines of accountability for promoting the rights of women living with HIV and key populations must accompany the targets under the health goal, especially those specific to HIV.

Using viruses to find the cellular Achilles heel
22 January 2015, New York - Protein interactions between viruses and cells can illuminate common weak points in human biology and reveal potential new targets for anti-viral treatments
Back-to-back studies from researchers at the Gladstone Institutes have exposed new battle tactics employed by two deadly viruses: hepatitis C (HCV) and the Kaposi's sarcoma-associated herpesvirus (KSHV). Published in the January 22 issue of Molecular Cell, the investigators created full protein interaction maps--interactomes--of where the viruses come into contact with the host proteins during the course of infection. Through these protein interactions, the scientists not only gained insight into the viruses, they also uncovered a common set of host proteins that are targeted by various infections. Their results suggest that these proteins and the cellular processes they govern are the most crucial--in effect, the collective Achilles heel--for both the human body and its viral invaders.

Faculty member to share research at special White House meeting
January 22, 2015 - UNIVERSITY PARK, Pa. - College of Education faculty member Liza Conyers will share her expertise on HIV and workforce development at a special White House meeting on Monday (Jan. 26). Conyers, associate professor of counselor education, rehabilitation and human services, will present information at this meeting with members of the White House Office on National AIDS Policy, board members of the National Working Positive Coalition and administrators from CSAVR to discuss implementation of the new Workforce Innovation and Opportunity Act (WIOA). Passed on July 22, 2014, WIOA is scheduled to go into effect on July 1.
Read more...


Starting HIV treatment early and then interrupting is no better than delaying it
22 January 2015 - Only continuously-treated patients normalise their CD4:CD8 ratio
A French study that looked at the total amount of time since infection that people with HIV have spent with a detectable viral load has found that, contrary to some researchers' expectations, starting therapy immediately after infection and then interrupting it conferred no advantage compared to deferring treatment until CD4 counts fell below a certain figure. Only those who started therapy early and stayed on it had a significant advantage in terms of immune recovery.
Read more...
Who Has Access to Your HIV Test Results?
January 22, 2015 - There are very specific rules governing who has access to the results of laboratory tests done in Ontario. The rules are there to safeguard your privacy -- and protect the health of others.
Read more...
Jamaica Slashes HIV/AIDS Infection Rates and Deaths
January 21, 2015 - Public access to anti-retroviral (ARV) drugs is responsible for a major drop in the spread of HIV/AIDS in Jamaica, medical authorities in Jamaica have declared.
Read more...


Province now running Ottawa AIDS hotline
January 21, 2015 - Toronto Public Health is now running a province-wide free and anonymous phone service for conselling services and information on sex-related topics like HIV/AIDS, safe sex and birth control.
Read more...
YES, PEOPLE WHO TAKE ARVs ARE MORE SEXUALLY RESPONSIBLE
January 21, 2015 - Studies have confirmed what HIV counsellors have been saying for years, that HIV-positive people who are on antiretroviral drug treatment (ART) change their sexual behaviour and become more sexually responsible.
Read more...

EJAF's 23rd Annual Academy Awards Viewing Party, Sunday, February 22, 2015
January 21, 2015 - The Elton John AIDS Foundation (EJAF) will present its 23 rd annual Academy Awards Viewing Party on Sunday, February 22, 2015, at West Hollywood Park in Los Angeles. Sir Elton John and David Furnish will host the gala event sponsored by the Foundation's generous corporate friends Chopard, Neuro Drinks, and Wells Fargo. For a third consecutive year, Chef Gordon Ramsay will prepare the sumptuous dinner for Party guests to enjoy while watching a live telecast of the 87 th Academy Awards.

Supervisors Push to Eliminate HIV, Stigma From San Francisco
January 21, 2015 - Supervisors Scott Wiener and David Campos held a hearing Wednesday morning on the status of the city's "Getting to Zero" effort, with the goal of eliminating new HIV infections - and stigmas around the disease - in San Francisco.
Read more...


Many HIV-positive people's understanding of the law on HIV transmission is "weak and patchy"
21 January 2015 - Many people living with HIV in England have a limited understanding of the law which leaves them either at risk of prosecution for HIV transmission or with an overestimation of their legal obligations, according to a small qualitative study published online ahead of print in the Journal of Family Planning and Reproductive Health Care.
Read more...

THIRD ANNUAL PRIDE LEGACY AWARDS
January 21, 2015 - Nominations for the 3rd annual Pride Legacy Award ends January 31st!
The 3rd Annual PRIDE Legacy Awards, honouring outstanding members of Vancouver's LGBTQ+ community, are coming up May 28, 2015.



Coming Together to Share Stories of Losing a Parent to HIV/AIDS
January 21, 2015 - On a Thursday night at the Housing Works Bookstore Cafe in New York City, a group called The Recollectors came together for an evening of sharing and reflecting. Currently about 60 members strong, the group is scattered across the country, but that night, many took the time to fly in for the special evening. Each member of The Recollectors is unique, with his or her own story to share -- the unifying commonality being that they have each lost a parent to HIV/AIDS.
Read more...
"A Shrinking Kind of Life": Gay Men's Experience of Aging with HIV.
January 20, 2015 - More people are living with HIV into midlife and older age. While increased longevity brings new hope, it also raises unanticipated challenges - especially for gay men who never thought they would live into middle and older age. Middle aged and older people are more likely to face multiple co-morbidities, yet many lack the necessary supports to help them adapt to the challenges of aging with HIV. This paper presents the findings of a qualitative study developed to explore gay men's experience of aging with HIV.



Substance use and social problems predict HIV infection in American gay men
20 January 2015 - Prospective study supports the idea of a 'syndemic' of intertwined problems
American gay men reporting depression, childhood sexual abuse, stimulant use, other substance use and heavy alcohol use are nine times more likely than men without any of these issues to subsequently acquire HIV, according to the findings of a large study conducted over four years reported in the Journal of Acquired Immune Deficiency Syndromes.
Read more...

The Elton John AIDS Foundation Announces New Grant-Making Partnership with the Support of The Elizabeth Taylor AIDS Foundation
NEW YORK, Jan. 20, 2015 /PRNewswire-USNewswire/ - $315,000 in grant awards focus on the AIDS epidemic in the Southern United States
The Elton John AIDS Foundation today announced a new grant-making partnership supported in part by The Elizabeth Taylor AIDS Foundation (ETAF). The two foundations have awarded a combined $315,000 in grants to six organizations addressing the AIDS epidemic in the Southern United States.

Harlem based Three and a Half Acres Yoga nonprofit aims to help LGBTQ, AIDS and HIV community
January 20, 2015 - Nonprofit Three and a Half Acres Yoga opens in Harlem to help the LGBTQ and those who suffer from AIDS and HIV.
A Harlem yoga studio owner has created a nonprofit to service LGBTQ youth and those who suffer from AIDS and HIV using the powerful spiritual discipline widely practiced for relaxation.
Read more...
Ukrainian drug addicts dying due to treatment ban, says UN
20 January 2015 - United Nations envoy says those on substitution therapy in annexed Crimea could face death after Russia made it illegal
As many as 100 drug users in Crimea may have died since the peninsula was annexed by Russia, according to a top UN official, due to fact that the "substitution therapy" they were receiving from Ukrainian authorities being illegal under Russian law.
Read more...
Taiwan lifts deportation requirement for foreigners with HIV/AIDS
Taipei, Jan. 20 (CNA) - Foreign nationals in Taiwan who are diagnosed with HIV/AIDS will no longer be subject to deportation according to an amendment passed by the Legislative Yuan Tuesday.
Read more...


Exploring possible treatment options after virological failure with raltegravir
19 Jan. 2015 - In clinical trials with heavily treatment-experienced people who received raltegravir, strains of HIV that can resist raltegravir (and in some cases also elvitegravir) have emerged in up to 60% of participants. In contrast, in clinical trials of raltegravir with participants who had never previously been exposed to anti-HIV therapy, up to 8% of participants have developed strains of HIV that are resistant to this drug.

HIV/AIDS stigma grows despite progress in containing, treating the condition
January 19, 2015 - While Africa continues to be the region most impacted by HIV, there has been significant progress there. A recent report from the United Nations AID programs cited the progress and a breakthrough is the way it is treated and prevented around the world. CCTV America's Mike Walters reported this story.
"What we do over the next five years will determine the next 15," Michel Sidibe, UNAIDS Executive Director said.
The fight against HIV and AIDS is at a critical point.
Read more & Watch Video...
Shock and Anger in Cambodian Village Struck With H.I.V.
January 19, 2015 - The Cambodian authorities say that an unlicensed doctor who reused syringes and other medical equipment spread the infection.
Read more...
CD4 counts at HIV diagnosis remain low in Africa
January 19, 2015 - In sub-Saharan Africa, CD4 counts among HIV patients at presentation and at initiation of ART have not significantly increased over the past decade, suggesting that the goal of early HIV detection has not yet been achieved, according to recent findings published in Clinical Infectious Diseases.
Read more...
'The Carrier': An Intimate Look at HIV in Africa from a Female Perspective
January 19, 2015 - All 28 year-old Mutinta Mweembah ever wanted was a husband and children. In the documentary, "The Carrier," you'll see the unassuming Zambian woman has that – but as you would imagine she's living far from a fairytale existence in the poverty stricken South-Central African country.
Read more...


U of T project advocates change to Canadian refugee policies for people with HIV
January 18, 2015 - Canadian refugee and resettlement policies are negatively affecting would-be refugee claimants abroad who have HIV or are at high risk of contracting the virus, a University of Toronto program has alleged.
Read more...

Local students add new chapter to Encyclopedia of AIDS
January 18, 2015 - VANCOUVER (NEWS1130) - Two SFU students explore how HIV-1 mutates to adapt to the immune system
Two SFU students are doing their part to build up the knowledge base around HIV/AIDS, contributing a chapter to the Encyclopedia of AIDS.
The Encyclopedia is a reference tool for researchers looking into new treatments and possible vaccines for the illness.
Read more...
China diagnosed 104,000 new HIV/AIDs cases in '14: report
January 17, 2015 - BEIJING - China diagnosed 104,000 new cases of HIV/AIDS in 2014, media reported Friday, highlighting growth in infections in the country despite a comparatively low overall rate.
The figure was a 14 percent increase on the number of new cases diagnosed in 2013, the Beijing Times cited the country's health administration as saying.
Read more...


Zimbabwe's Children Are the Battlefield in War to Contain HIV/AIDS
HARARE, Jan 17 2015 (IPS) - Fifty-one-year-old Mateline Msipa is living with HIV. Her 17-year-old daughter, born after Msipa was diagnosed with the virus, may also have it, but she has never been tested.
"My daughter is not aware of my HIV status and with the stigma associated with the disease, it is hard for me to now open up to her about my status," Msipa told IPS.
Read more...
Thailand at heart of anti-Aids push
Jan 16, 2015 - A new regional initiative to curb HIV/Aids is in operation, with Thailand being positioned as its hub.
Housed at the Thai Red Cross-Aids Research Centre, the Inform Asia: USAID's Health Research Programme (Inform Asia) initiative promises to assist the Thai Red Cross in developing its research capacity in health and to become a regional knowledge-management hub.
Read more...
Health crisis worsens in eastern Ukraine, WHO warns
GENEVA, Jan 16 (Reuters) - At least 32,500 people are living with HIV/AIDS in Donetsk and Luhansk and are "at high risk for interruption of care and control services", the WHO said, adding that only 10,000 were in treatment before the crisis began.
Read more...
1.2 million condoms distributed in two months
16/01/2015 - OVER 1 200 000 condoms were received by sexually active men and women within the months of October and November, 2014.
According to Nontobeko Mbuyane, who is Lusweti's campaign manager, these figures were confirmed in the monitoring and evaluation progress report, for October – November 2014 released by the Alliance of Mayors and Municipal Leaders on HIV/AIDS in Africa (AMICAALL).
Read more...

Proposed blood donor policy still insufficient: gay activist
January 16, 2015 - VANCOUVER (NEWS1130) - A ban on gays giving blood came into effect in Canada and US in the 80s
"HIV/AIDs is not gay disease. We have to keep saying this. Why don't they prevent heterosexuals who've had sex in the last year from donating blood?" he asks.
Read more...
Vancouver Mayor: "InSite is crucial to this city"
January 15, 2015 - Vancouver Mayor Gregor Robertson is just one of many standing up and saying Insite needs to remain open.
Read more...
Circumcision proposal by CDC drawing detractors
January 15, 2015 - Nearly 2,000 postings against the practice
A federal proposal to encourage discussions about circumcision for baby boys and at-risk men of all ages has drawn nearly 2,000 mostly negative comments and a planned protest in front of a federal agency this month.
Read more...


Successful peer-recruited project shows it is possible to do prevention work with gay men in hostile environments
15 January 2015 - A community education and HIV prevention project that took place among 626 gay men and other men who have sex with men (MSM) in St Petersburg in Russia and Budapest in Hungary produced significant falls in the proportion of men having unprotected sex, especially with casual or multiple partners. The incidence of HIV and sexually transmitted infections (STIs) also decreased in the intervention arm, though the study was too small for these falls to be statistically significant
Read more...
Changes to HIV-related interventions failed to reduce risk behaviors
January 15, 2015 - Structural changes to community coalitions whose goal was to decrease HIV infection rates among children in at-risk communities did not significantly reduce risk behaviors, according to study findings in JAMA Pediatrics.
Read more...


While Rare, Drug Resistance After Contracting HIV on PrEP Can Occur
January 15, 2015 - For the first time, a study has shown that, although rare, resistance to Truvada (tenofovir/emtricitabine) can develop if someone contracts HIV while taking the drug as pre-exposure prophylaxis (PrEP).
Read more...
Long-acting drug effectively prevents HIV-like infection in monkeys
January 15, 2015 - If successful, cabotegravir could reduce dosing for high risk patients
A regime of anti-HIV drugs -- components of regimens to treat established HIV infection -- has the potential to protect against infection in the first place. But real life can interfere; the effectiveness of this prophylactic approach declines if the medications aren't taken as prescribed.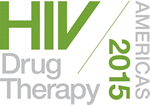 HIV Drug Therapy in the Americas 2015
January 15, 2015 - 16 - 18 April 2015 - Hotel Royal Pedregal - Mexico City, Mexico
We are delighted that the 2015 HIV in the Americas Congress will take place between 16–18 April in Mexico City, Mexico. This meeting promises a scientific programme with regional relevance, via plenary sessions, interactive case study panels, debates, formal and informal discussion. Networking issues for the Region will be a very important part. Faculty will be drawn both from within the region and from international experts. The meeting will be conducted in English and Spanish with simultaneous interpretation between these languages.



Assessments of hearing may be needed for some HIV-positive people
15 Jan. 2015 - Researchers in the U.S. have collaborated on a study that assessed hearing problems among HIV-negative and HIV-positive people. The researchers found that some HIV-positive people were more likely to have difficulty hearing both high and low frequencies. There was no connection between the use of anti-HIV drugs and hearing loss.

State's steps to control HIV seen as model for nation
January 15, 2015 - Massachusetts residents with HIV are twice as likely as patients nationally to have the disease under control, according to a report from the state Department of Public Health with wider implications for other states and nations seeking to curb the spread of the virus.
The Massachusetts findings, drawn from laboratory blood samples of every person diagnosed with HIV since the start of the epidemic, follow a federal government report late last year showing that in two-thirds of Americans with HIV, the virus was not being suppressed with medication.
Read more...
Researchers Delve Into HIV-Infected Population's Aging Risks
Jan, 14, 2015 - BANGKOK - Faced with an aging HIV-infected population, international researchers are trying to understand whether the virus or the medications that treat it may accelerate aging.
As the life expectancy of those with HIV has increased dramatically since the 1990s because of better medicine, so too has the risk of other chronic diseases typically associated with age, like diabetes, heart disease, osteoporosis and cognitive decline.
Read more...
Lower Survival Rates for HIV/AIDS Patients in South
January 14, 2015 - Durham, NC - Researchers call for increased focus on how the epidemic affects the South
The southern U.S. had the nation's lowest five-year survival rate among those diagnosed with HIV or AIDS in 2003-2004, according to new research.
Fifteen percent of people diagnosed with HIV and 27 percent of those diagnosed with AIDS in that year had died within five years of diagnosis.
Read more...
'Well Beyond HIV' Exhibit Celebrates Older Adults Living With HIV
Jan 14, 2015 - On Saturday, January 17 in Miami Beach, HIV-Age.org will host the art exhibit and event, "Well Beyond HIV," celebrating the lives of older adults well beyond their HIV diagnosis. The traveling art exhibit is curated in collaboration with "The Graying of AIDS" and Walgreens.
Read more...
Highest global rise in HIV and AIDS reported in Middle East
January 14, 2015 - Rates of new HIV infections and AIDS-related deaths are rising faster in the Middle East and North Africa than anywhere else globally. According to the latest data available from the Joint UN Programme on HIV and AIDS (UNAIDS), there are 230,000 people living with HIV in the 21 countries that make up the organization's definition of the Middle East and North Africa (MENA).
Read more...
Progress Toward an HIV Cure Highlighted in Special Issue of AIDS Research and Human Retroviruses
14/01/2015 - New Rochelle, NY - A cure for HIV/AIDS is the ultimate goal of rapidly advancing research involving diverse and innovative approaches. A comprehensive collection of articles describing the broad scope and current status of this global effort is published in a special issue of AIDS Research and Human Retroviruses, a peer-reviewed journal from Mary Ann Liebert, Inc., publishers. The Special Issue on HIV Cure Research is available free on the AIDS Research and Human Retroviruses website.
Read more...
UR Tests HIV Vaccine Pill
January 13, 2015 - Researchers at the University of Rochester Medical Center are testing a new oral vaccine to prevent infection with HIV, the virus that causes AIDS. The vaccine is unique because it is given as a pill, unlike most HIV vaccines tested to date that have been given as shots.
Read more...
Richard Krause, science administrator in AIDS crisis, dies at 90
January 13, 2015 - Richard M. Krause, a microbiologist and immunologist who steered the National Institute of Allergy and Infectious Diseases through the early, tumultuous years of the AIDS epidemic, died Jan. 6 at a hospital in Washington. He was 90.
Read more...
Canada Urgently Needs an Updated AIDS Strategy
January 13, 2015 - Johannesburg - We must continue to fight HIV and the persistent stigma attached to the illness. HIV diagnoses are climbing in many Canadian regions and populations - such as Saskatchewan, Manitoba, and even in Ottawa, the nation's capital. The epidemic continues to disproportionately affect men who have sex with men (MSM), persons who use drugs, commercial sex workers, and Aboriginal individuals in this country. Furthermore, access to testing, support, care and life-saving medication is uneven across Canada. Structural and social barriers persist, which perpetuate heterogeneity in access to critical services even within regions. The lack of a comprehensive and up-to-date Canada-wide strategy to control HIV and AIDS remains one of the most regrettable omissions of the last decade.
Read more...


Walgreens Unveils Well Beyond HIV™ Campaign to Celebrate People Over 50 Aging with HIV
DEERFIELD, Ill., Jan. 13, 2015 - Walgreens today announced the launch of Well Beyond HIV™, a national campaign highlighting people aging well beyond their HIV diagnosis. The centerpiece of the campaign is a traveling art exhibit, curated in collaboration with The Graying of AIDS, an independent documentary project and educational campaign. The exhibit provides a glimpse into the lives of older adults living with HIV and will make its first stop in Miami, Fla., this Saturday, Jan. 17.

Fast sorting of CD4+ T cells from whole blood using glass microbubbles
13-Jan-2015 - For human immunodeficiency virus (HIV) infected patients the number of CD4+ T lymphocytes in peripheral blood is an important maker for monitoring disease progression of AIDS and treatment efficacy. But the standard methods for enumerating CD4+ T cells by using fluorescence-activated cell sorting (FACS) or magnetic-activated cell sorting (MACS) are expensive and not easily accessible in remote areas. Our report shows an alternative method for isolating CD4+ T cells which can be used for CD4+ T cell enumeration.

Advanced Biological Labs signs with UH Case Medical Center for HIV drug resistance tests
13-Jan-2015 - CLEVELAND - The combined DEEPGEN™HIV/ DeepChek® test will aid monitoring the success of anti-HIV treatment by determining drug resistance and the ability of the virus to infect different cells based on deep genetic sequencing. It will also provide a sensitive platform for HIV physicians and researchers, both in the academia and industry, to detect minority variants at frequencies unimaginable with standard HIV genotypic tests based on Sanger (population) sequencing.

Progress toward an HIV cure highlighted in special issue of AIDS Research and Human Retroviruses
January 13, 2015 - A cure for HIV/AIDS is the ultimate goal of rapidly advancing research involving diverse and innovative approaches. A comprehensive collection of articles describing the broad scope and current status of this global effort is published in a special issue of AIDS Research and Human Retroviruses.
Read more...


HIV Kids Are High Risk for Pneumonia
January 13, 2015 - A new study said HIV-positive children are much more likely to die from pneumonia than children who are not infected with the AIDS virus. It's estimated there are more than three million children under age 14 living with HIV. The vast majority are in sub-Saharan Africa.
Read more...


HCV prevention campaigns need to focus on reducing frequency of injecting drug use involving sharing of equipment
13 January 2015 - Sharing injecting equipment is associated with a low per-event probability of hepatitis C virus (HCV) transmission, Australian investigators report in the online journal PLOS ONE. Their analysis also showed that sharing injecting equipment with someone with hepatitis C had a transmission probability of up to 6%, depending on factors such as cleaning of equipment and HCV viral load. Because the per-event probability was so low, the investigators believe that HCV prevention campaigns should focus on reducing the frequency of sharing equipment, as well as focusing on decreasing the per-event risk.
Read more...


Study uncovers new ground about when to start HIV therapy
12 January 2015 - Researchers in Switzerland recently investigated the impact of the use of street drugs on the health and well-being of HIV-positive people. They found that people who engaged in drug use-whether or not drugs were injected or taken by other means-had reduced survival compared to HIV-positive people who did not use drugs. This impact on survival occurred because researchers found that addiction and its consequences likely had multiple effects on the lives of some HIV-positive people, causing interruptions in therapy, disengagement in care and other unfortunate outcomes.

Findings from the Women of Color HIV Initiative published
January 12, 2015 - African Americans currently account for nearly half of all new HIV diagnoses, and among females, 64% of new HIV diagnoses affect Black/African American women. A series of articles reporting results from the Women of Color HIV Initiative, including topics such as linkage and barriers to care, treatment adherence, viral suppression, substance abuse, and violence, are published in a special issue of AIDS Patient Care and STDs.
Read more...
Long-Term Effects of HIV Exposure and Infection in Children
January 12, 2015 - As new drugs and vaccines are developed to prevent HIV disease progression and prolong survival of HIV infected patients, the short-term safety and effectiveness of these treatments are evaluated in research studies. However, the long-term effects, whether they are benefits or side effects, need to be studied as well. These long-term effects may have a greater impact on infants and children who are still growing and developing. The purpose of this study is to follow HIV-exposed and HIV infected infants, children, and adolescents who are seen at Pediatric AIDS Clinical Trials Group (PACTG) study sites. These patients will be observed for long-term benefits or any late harmful effects of medications or vaccines.
Read more...


Gay men are better at predicting when they won't have sex than when they will
12 January 2015 - New York sex-diary study suggests possible PrEP-dosing strategies
A study in which a group of HIV-negative gay and bisexual men from New York were asked to predict each day whether they would have sex the following day, and then compared their prediction with what actually happened, found that men generally overestimated the likelihood they would have sex.
Read more...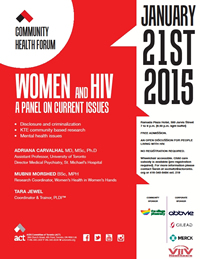 WOMEN and HIV
A PANEL ON CURRENT ISSUES
JANUARY 21ST 2015
Ramada Plaza Hotel,
300 Jarvis Street
7- 9pm (6:30pm Light Buffet)
THIS IS AN OPEN DISCUSSION FOR PEOPLE LIVING WITH HIV
Disclosure and criminalization
KTE community based research
Mental health issues



Global HIV Vaccine Enterprise Secretariat Seeks Managing Director of External Affairs
January 12, 2015 - The Global HIV Vaccine Enterprise Secretariat has an immediate opening for a Managing Director of External Affairs to lead our communications and external relations efforts.
Based in our New York City headquarters, this person will have responsibility for Enterprise communications with scientists, funders and other partners who work to develop an effective AIDS vaccine.



Mid-Career Level HIV Researcher Workshop: Research Communications
January 11, 2015 - CAHR is pleased to announce that registration is open for the second Mid-Career level HIV Researcher Workshop, which focuses on Research Communications. This workshop will aim to enable HIV researchers to better communicate their work to a wide range of audiences including: people living with HIV, policy makers, media and research funders.
Atelier pour les chercheurs sur le VIH en milieu de carrière : communication de la recherche
C'est avec plaisir que l'ACRV vous annonce qu'elle accepte dès maintenant les inscriptions au deuxième Atelier pour les chercheurs sur le VIH en milieu de carrière, qui sera axé sur la communication de la recherche. L'objectif de cet atelier est d'offrir aux chercheurs sur le VIH des techniques leur permettant mieux faire connaître leurs travaux à une vaste gamme de publics, notamment : les personnes vivant avec le VIH, les décideurs, les journalistes et les médias, ainsi que les subventionnaires de la recherche.



Matt Bomer Wins Supporting Actor Tv Series Golden Globe Awards 2015
Published on January 11, 2015 -

Injection site supporters say Tories are heel dragging
Jan. 11, 2015- Vancouver - Three years after the Supreme Court of Canada cleared the way for more supervised injection sites, Canada still only has its original Vancouver facility and proponents for others across the country say an onerous process to get approval is likely to become even more difficult with a new law expected to pass this spring.
Read more...
Many With Hepatitis C Missing Out on Treatment, Study Finds
SUNDAY, Jan. 11, 2015 (HealthDay News) - Without proper care, infection can lead to liver failure
Many hepatitis C patients get "lost" in the U.S. health care system, a new study suggests.
Read more...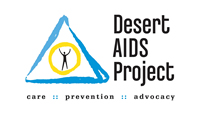 Nationally Renowned Choreographer Will Shape The Story Of Life With HIV And AIDS Directing The So You Think You Can Dance All Stars
January 9, 2015 - PALM SPRINGS, CA - Mandy Moore gave all the right moves to Bradley Cooper and Jennifer Lawrence in the Oscar-nominated film Silver Linings Playbook. Remember that dance that captured their tortured love story… the one that was equal parts clumsy, romantic, and touching? Mandy will give that same delicate touch to the featured dance sequences at the 21st Annual Steve Chase Humanitarian Awards held Saturday, February 7, at the Palm Springs Convention Center.

Luis J. Montaner Named Herbert Kean, M.D., Family Professor at The Wistar Institute to foster HIV Cure Research
PHILADELPHIA – (Jan. 9, 2015) - Wistar Institute HIV/AIDS expert Luis J. Montaner, D.V.M., D. Phil., professor, director of HIV-1 Immunopathogenesis Laboratory has been appointed to the Herbert Kean, M.D., Family Professorship. The endowed professorship recognizes the accomplishments of a distinguished member of Wistar's current scientific staff and provides the resources to pursue the types of high-risk, high-reward science that can lead to major biomedical advances.

Dolutegravir/abacavir/lamivudine: Considerable added benefit for some adults with HIV
9-Jan-2015 - Added benefit not proven for adolescents and pretreated adults
Since September 2014, the fixed-dose combination of dolutegravir/abacavir/lamivudine (trade name Triumeq) has been approved for human immunodeficiency virus (HIV) infected adults and adolescents above 12 years of age. The Institute for Quality and Efficiency in Health Care (IQWiG), which had already assessed a dossier on dolutegravir in spring 2014, now examined in another dossier assessment whether the drug combination also offers an added benefit over the appropriate comparator therapy.

US okays Roche test to identify HIV, hepatitis viruses
January 9, 2015 - US authorities have approved a test developed by Swiss pharmaceutical firm Roche that can detect both HIV and hepatitis viruses, the company said Friday.
The Cobas Taqscreen MPX is the only test approved by the US Food and Drug Administration that can simultaneously detect the HIV, hepatitis B and C viruses in human blood and plasma, Roche said.
Read more...


Slogans Won't End AIDS
January 8, 2015 - The Role of Community Education
Even if we identified every person with HIV in New York, even if we got every one of them into care, even if the drugs were all free, we would still not achieve 80% viral suppression, because people must understand the "why" and the "how" of the meds, so that they work.
Read more...


Sir Elton John funds probe into Canada's treatment of refugees with HIV
Jan 08 2015 - Grant will help University of Toronto law researchers probe how Ottawa's policy changes affect asylum seekers with HIV or at risk of it due to violence and discrimination.
The Elton John AIDS Foundation is funding a University of Toronto study into how recent changes to Canada's refugee policies affect people who are living with or at risk of acquiring HIV.
The $75,000 grant was announced this week by the singer's long-time partner and now husband from Toronto, David Furnish.



The Blood Stigma Continues
January 8, 2015 - More than 30 years ago, when the nation was in the grips of hysteria about the dangers AIDS posed to Americans, the federal government imposed a ban on donating blood on any man who had engaged in sex with another man since 1977. The "deferral" was lifetime.
Read more...


Art Exhibition Featuring Artists Living with HIV and AIDS
January 7, 2015 - New York, NY - The Leslie-Lohman Museum of Gay and Lesbian Art and GMHC present "Art & AIDS: Amor y Pasión"
For a sixth year, Gay Men's Health Crisis (GMHC) and the Leslie-Lohman Museum of Gay and Lesbian Art will host, "Art & AIDS: Amor y Pasión," an exhibition featuring 45 artists living with HIV and AIDS. The works of art, utilizing diverse media is an outcome of work from weekly therapeutic art classes run by GMHC's Volunteer, Work and Wellness Center.

Frustration grows over the delayed approval of a second supervised injection site in Vancouver
January 7, 2015 - "We know that working it's way through the federal government right now is a new bill called The Defence of Communities Act drafted after the successful InSite Supreme Court case. This new bill would make it very, very difficult for anyone to operate a supervised injection site."
Read more...


First Year After HIV Infection Is Key Window for Treatment Start
January 7, 2015 - Waiting to begin antiretroviral (ARV) treatment for HIV until 12 months after the estimated date of seroconversion (EDS) decreases the likelihood of immune reconstitution. Publishing their findings in JAMA Internal Medicine, researchers conducted an observational study of 1,119 people living with HIV who had documented EDS and who achieved a fully suppressed viral load through ARV treatment.
Read more...
Broad immune response may be needed to destroy latent HIV
January 7, 2015 - A major barrier to finding a cure for HIV/AIDS is the presence of latent HIV in the cells of chronically infected individuals. But a team of Yale and Johns Hopkins researchers may have pinpointed a strategy for eliminating the residual virus.

HIV-positive Children at Higher risk of Pneumonia
January 7th, 2015 - The first worldwide study on the negative impact of pneumonia in HIV-positive children entitled "Global, regional, and national estimates of pneumonia burden in HIV-infected children in 2010: a meta-analysis and modelling study" was published in The Lancet Infectious Diseases by Evropi Theodoratou, PhD, and David A McAllister, MD, co-first authors of the study, and part of Dr. Harish Nair at Centre for Population Health Sciences, University of Edinburgh, Edinburgh, UK, and Public Health Foundation of India, New Delhi, India. The study suggests that in developing countries HIV-positive children are six times more probable to die from pneumonia than children not infected the virus.
Read more...


Zimbabwe AIDS Council Urges Patients to Adhere to Treatments
January 07, 2015 - WASHINGTON - The National Aids Council says Zimbabweans should adhere to their HIV/ AIDS anti-retroviral treatment regime to avoid future complications.
Read more...
Kidnapped Honduras Aids activist Keren Dunaway freed
7 January 2015 - A teenage Honduran Aids activist who was abducted in the city of San Pedro Sula on Tuesday has been released.
Keren Dunaway Gonzalez, 18, was abandoned in a car eight hours after being seized, officials said.
Police said her captors had asked for ransom but had released her after her mother assured them the family had no money.
She came to prominence after giving an impassioned speech at the age of 12 at an international Aids conference.
Read more...


Elite controllers may pay a high price for their low viral load
07 January 2015 - Hospitalisations due to cardiovascular disease and psychiatric illness more common
About one in 200 people with HIV maintains an undetectable viral load and high CD4 counts without having to take antiretroviral therapy (ART). These so-called 'elite controllers' have long been the targets of research into how their immune systems control HIV replication, and whether treatments such as therapeutic vaccines could induce the same state in other HIV-positive people, enabling them to stop taking ART.
Read more...


Inovio Pharmaceuticals HIV Immunotherapy Shows Characteristics Considered Vital to Treating HIV
PLYMOUTH MEETING, Pa., Jan. 6, 2015 /PRNewswire/ - Phase I Trial Reveals DNA Immunotherapy Results Were Similar To HIV-Infected Patients Whose Disease Did Not Progress
Inovio Pharmaceuticals, Inc. (NASDAQ: INO) announced today that results from a 12-patient phase I study of Inovio's HIV immunotherapy, PENNVAX®-B, in HIV-infected patients revealed that immune response characteristics generated by the immunotherapy were similar to those observed in HIV-infected individuals who without treatment do not progress to further stages of the disease.

Timothy Ray Brown: World's only person cured of HIV speaks about stem cell transplant experience
January 6, 2015 - The only person in the world to have been cured of HIV has spoken out about his experience for the first time.
Timothy Ray Brown was cured of HIV in 2007 after living with the infection for 12 years. For a long time he was known only as the "Berlin Patient".
Doctors conducted a bold experiment using a stem cell donor who was naturally resistant to HIV infection. The stem cells were transplanted into Brown and he was able to immediately stop all antiretroviral treatment – the HIV virus has never returned.
Read more...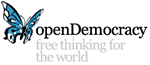 Why the fight against HIV starts within us
6 January 2015 - We may no longer herd people with HIV/AIDS into colonies, but economic policy still leads to destitution and despair. That's why activist group ACT UP UK have reformed.
In 2014 activist group ACT UP UK re-formed to help put HIV/AIDS back on the political agenda. Cuts to services, rising transmission levels and the general mistaken belief that HIV was resolved in the 1980s have led some to name this time the 'HIV Second Silence'.
Read more...


15 HIV Advocates to Watch in 2015
January 6, 2015 - They come from different cultures and regions of the world, but these fifteen HIV activists all share one important trait: a fierce devotion to HIV issues and a commitment to leave their mark on 2015.
Read more...
Understanding the law protecting persons living with HIV, AIDS
06 January 2015 - IT is ignorance that fuels stigmatization of People Living With HIV, Aids (PLWHA), exposing them to ridicule, disgrace, verbal, physical and other forms of abuse in private and public settings.
Consequently, only a few people desire to know their serostatus while those who know their serostatus are unwilling to disclose, thereby increasing the spread and impact of HIV/AIDS.
Read more...
Two new single tablet regimens for treating HIV in the works
January 5, 2015 - At the very end of 2014, two pharmaceutical companies (Janssen, Gilead) announced their plans for developing two new single tablet regimens (STR) for treating HIV infection. The first includes the protease inhibitor Prezista, and the second includes the NNRTI Edurant (rilpivirine).
Read more...
Lawsuit targets army officials claiming HIV, Hepatitis C cure
January 5, 2015 - Poor and helpless patients put high hopes on 'army scam invention', says lawyer
High-profile lawyer Khaled Abou Bakr filed a lawsuit against army officials who promoted the controversial AIDS and Hepatitis C curing device in 2014, he announced on his Twitter account on Sunday.
The lawsuit was submitted on the grounds that they manipulated and failed to deliver their promise to the Egyptian people.
Read more...
Tim Hanlon joins honorees on Palm Springs Walk of Stars
January 5, 2015 - Tim Hanlon, who as an executive with Wells Fargo Bank has directed millions of dollars toward AIDS-related causes, was honored Monday with the 378th star on the Palm Springs Walk of Stars.
Read more...


HBO's Looking to Include Truvada as PrEP as "Big Plot Point"
January 5, 2015 - The hit HBO dramedy Looking follows the lives of three gay men living in San Francisco. And, in a move that shows that the writers are staying on top of real conversations in the gay world, they will be writing a major plotline regarding the use of the anti-HIV medication Truvada (tenofovir/FTC) as pre-exposure prophylaxis (PrEP).
Read more...


Producing medicines in Africa will only work if they can be distributed properly
January 5, 2015 - A parliamentary bill proposing that the UK allocate 0.7% of its GDP for international aid has led to the usual criticism levelled against international aid: that in times of austerity, the country can't afford to spend money helping others overseas, let alone setting a mandatory amount. In times like this, however, no-one in their right mind would argue against better or more effective spending of international aid funds, something that has been called for before.
Read more...
CWRU researchers discover byproducts from bacteria awaken dormant T-cells and HIV viruses
5-Jan-2015 - Dental and medical researchers from Case Western Reserve University found another reason to treat periodontal disease as soon as possible.
They discovered that byproducts of bacteria in gum disease, called metabolic small chain fatty acid (SCFA), can work together to wake up HIV in dormant T-cells and cause the virus to replicate.
Their findings help explain why people with the HIV -infections and periodontal disease have higher levels of the virus in their saliva than HIV patients with healthy gums.
The researchers speculate that byproducts from other bacteria infections in other diseases might change gene expression using similar mechanisms.
For dental patients with HIV, their findings further support how important it is to treat bacterial infections in gum disease early.



US guidelines on prevention with people living with HIV now emphasise engagement with care, HIV treatment and social factors
05 January 2015 - Setting out the context for the guidelines, the weaknesses of the United States' treatment cascade are described straightaway. Far too many individuals who are diagnosed with HIV are not linked to care and are unable to remain in care, with the result that only a quarter of those living with HIV have an undetectable viral load. Furthermore, less than half of those in care receive HIV prevention counselling and many do not have sexual health check ups.
Read more...
New York City's public health 'warrior' revamps HIV messaging
January 4, 2015 - NEW YORK - "An HIV negative test is as much a call to action as an HIV positive test," he said. "Just like there's a continuum of care for people living with HIV, there's a continuum of care for people at risk." They should be educated, tested often and armed with prophylactics, he said. "That's what #BeHIVSure is about."
Read more...
Higher HIV cases 'to persist' in 2015
January 4, 2015 - Mylan, Inc., said on Wednesday that its subsidiary in India, Mylan Laboratories, Ltd., has been chosen to be a top supplier of antiretroviral (ARV) medications to the South African National Department of Health.
Mylan will supply the ARV drugs, which are used to treat HIV patients, for the period starting April 1, 2015, and ending March 31, 2018.
Read more...
Gay men could be able to give blood for the first time since the eighties AIDS epidemic under new reforms
4 January 2015 - Gay men in relationships could be able to give blood for the first time since the Aids epidemic of the eighties under a shake-up of medical laws being proposed by ministers.
Read more...
40 per cent of HIV positive Nigerians aren't aware of their status
January 3, 2015 - The Director General of the National Agency for the Control of AIDS NACA, Professor John Idoko has stated that about 3.2 million Nigerians are living with the HIV virus.
Professor Idoko who was represented by the acting Director of Programmes Co- ordination Department at NACA, Dr. Priscilla Ibekwe, stated this at the 2014 NACA/MDG medical outreach and HIV counselling and testing in Kafanchan, Kaduna State on Thursday.
He, however, said about 40 per cent of that number are not aware of their status.
Read more...
HIV vaccines should avoid viral target cells, primate model study suggests
2-Jan-2015 - More CD4+ T cells in gateway tissues = increased risk of infection
Vaccines designed to protect against HIV can backfire and lead to increased rates of infection. This unfortunate effect has been seen in more than one vaccine clinical trial.
Scientists at Yerkes National Primate Research Center, Emory University, have newly published results that support a straightforward explanation for the backfire effect: vaccination may increase the number of immune cells that serve as viral targets.

Living With the Psychological Effects of HIV
Jan. 2, 2015 - Being diagnosed with the virus will likely cause emotional distress, but there are ways to cope.
More than 1.2 million people in the United States are living with HIV – and when they first heard the word "positive," many were thrust into feelings of anger, sadness and denial.
"There are some people who suspect they are HIV positive but go a very long time without testing, and then there are other people who test for whatever reason and turn out positive," says Mallory Johnson, a clinical psychologist and professor at the University of California–San Francisco School of Medicine and co-director of the Center for AIDS Prevention Studies. "Those tend to be the extremes of the experience."
Disbelief and shock, Johnson says, are the most common responses.
Read more...
Mylan to supply ARV drugs to South Africa for three years
January 2, 2015 - Mylan, Inc., said on Wednesday that its subsidiary in India, Mylan Laboratories, Ltd., has been chosen to be a top supplier of antiretroviral (ARV) medications to the South African National Department of Health.
Mylan will supply the ARV drugs, which are used to treat HIV patients, for the period starting April 1, 2015, and ending March 31, 2018.
Read more...
HIV is back
January 02, 2015 - Syphilis and HIV are both associated with unprotected sex. Public health officials say most new HIV cases can be traced to men having unprotected sex with men. That creates a special challenge, since stigmatizing this group will only drive the behavior underground, making it more difficult to prevent the illness from spreading. The Health Department estimates that as many as 400 people in Rhode Island are currently infected with HIV but do not know it.
Read more...
Medicine delivers miracles, can't blunt stigma of AIDS
January 1, 2015 - Survivor has healthy baby girl, but still feels she has to hide her struggle
Within a span of four years, Rhonda went from nearly dying from AIDS to giving birth to a healthy baby girl.
Her story illustrates the challenges of AIDS in 2014. Science has made incredible advances in treatment and prevention but the social stigma associated with the disease remains almost as strong as always.
Read more...


Overcoming HIV Obstacles in 2015
January 01, 2015 - The head of a prominent HIV/AIDS advocacy organization says 2015 will be a year of great opportunities and great challenges. The epidemic is nearly 35 years old and more than 30 million people are estimated to be living with HIV.
Read more...
Declassified papers reveal Australian Government's fear 25,000 already had HIV in 1988
01 January 2015 - Newly released documents from the government of Australian Prime Minister Bob Hawke reveal that it considered forcing gay men to be tested for HIV as it was feared the virus could have been running rampant in the community without anyone's knowledge
Newly released cabinet papers for the years 1988 and 1989 have revealed the fears of the government of Australian Prime Minister Bob Hawke during the earliest years of the AIDS epidemic.
Read more...
====================================