Positively Positive - Living with HIV/AIDS:
HIV/AIDS News Archive - September 2015

VOICE trial underscores challenge of PrEP adherence
September 2015 - The introduction of increasingly successful ART regimens over the past few decades has greatly reduced the impact of HIV, allowing those with the infection to live longer and maintain virologic suppression.
More recently, pre-emptive strategies such as pre-exposure prophylaxis (PrEP) now offer an additional approach to reducing transmission rates. Although these treatments have seen success in certain high-risk populations, recent data from the VOICE (Vaginal and Oral Interventions to Control the Epidemic) multisite trial appear to suggest that the next challenge in HIV may not be the disease itself, but the behavior of those at risk for infection.
Read more...


Big improvement in life expectancy of older people living with HIV
HIV update - 30th September 2015 - Several studies have shown that, thanks to modern HIV treatment, the life expectancy of many people living with HIV in richer countries is now close to normal. But this primarily applies to people who are diagnosed and begin HIV treatment with a relatively high CD4 cell count, before significant damage has been done to their immune system.
What about the life expectancy of older people living with HIV? In some countries, up to half of people living with HIV are over 50. Diseases of ageing (such as cancers and heart disease) are an important cause of health problems in people with HIV and these diseases may develop at a younger age in people who have HIV.
Read more...
65% of new HIV/Aids cases are young adults
September 30, 2015 - Approximately 65 per cent of all new HIV/Aids cases recorded from 2007 to 2011 in T&T occurred in people between the ages of 25 to 49 years.
Read more...
Canada not doing enough for world health, says Stephen Lewis
Sep 30, 2015 - Canada is not doing enough to fight global disease, Stephen Lewis says in the wake of the World Health Organizations new guidelines on HIV treatment and prevention.
Read more...
The flaws of HIV
30 SEPTEMBER 2015 - Geneva - New policies could help avert more than 21 million deaths and 28 million new infections by 2030
HIV is a complex virus. Though research carried out over the past 30 years has helped to understand most of its biology, its infectious process still contains grey areas. One of these has to do with the exact role played by Nef, an HIV accessorye protein, during infection. Without it, the weakened HIV virus loses much of its pathogenic ability. It was therefore necessary to identify the exact mechanism by which HIV infectivity is destroyed, and which cell protein is responsible. Researchers from the Universities of Geneva (UNIGE) and Trento have deciphered this important flaw in the virus arsenal of attack by identifying the SERINC5 protein. This discovery can be read in Nature.

HIV/AIDS Advocates: PrEP controversy makes job difficult
2015-09-30 - HIV/AIDS remains a serious problem within the LGBT community. According to the Centers for Disease Control and Prevention ( CDC ), in 2013, "gay and bisexual men accounted for 55 percent of the estimated number of persons diagnosed with AIDS among all adults and adolescents in the United States," and "review of studies of HIV infection in countries with data available for transgender people estimated that HIV prevalence for transgender women was nearly 50 times as high as for other adults of reproductive age."
Read more...
The Long Road to Ending HIV Transmission in San Francisco
September 30, 2015 - Q&A with the San Francisco AIDS Foundation
Though the needs of the community have shifted as the epidemic has evolved, Levi Strauss Foundation (LSF) has remained steadfast in its decades-long commitment to achieving an HIV-free generation. One way the organization fulfills this goal is by partnering with pioneering leaders in the space, such as the San Francisco AIDS Foundation (SFAF).
Read more...
MSU researcher receives national grant for HIV study
September 30, 2015 - STARKVILLE, Miss. - A new national research grant is supporting a Mississippi State faculty member's investigation of HIV intervention efforts focused on African American women.
Read more...
Treat all people living with HIV, offer antiretrovirals as additional prevention choice for people at "substantial" risk
30 SEPTEMBER 2015 - Geneva - New policies could help avert more than 21 million deaths and 28 million new infections by 2030
Anyone infected with HIV should begin antiretroviral treatment as soon after diagnosis as possible, WHO announced Wednesday. With its "treat-all" recommendation, WHO removes all limitations on eligibility for antiretroviral therapy (ART) among people living with HIV; all populations and age groups are now eligible for treatment.
The expanded use of antiretroviral treatment is supported by recent findings from clinical trials confirming that early use of ART keeps people living with HIV alive, healthier and reduces the risk of transmitting the virus to partners.

World Health Organization issues new guidelines on HIV treatment
Sep 30, 2015 - Everyone with HIV should be given antiretroviral drugs as soon as possible after diagnosis, meaning 37 million people worldwide should be on treatment, the World Health Organization (WHO) said on Wednesday.
Recent clinical trials have confirmed that early drug use extends the lives of those with the AIDS-causing virus and cuts the risk of disease transmission to partners, the WHO said in a statement setting out the new goal for its 194 member states.
Read more...
'Berlin patient' to speak at Palm Springs HIV event
September 29, 2015 - After becoming a medical breakthrough as the only person cured of HIV, Timothy Brown moved from Berlin back to the United States and eventually settled in Palm Springs.
That's the short but fascinating version of his story. People who want to learn more can hear Brown speak at Desert Regional Medical Center in Palm Springs on Oct. 6.
Read more...
Billboards linking Tinder to STDs are latest battleground in online dating wars
September 29, 2015 - The billboard is part of a campaign from the Los Angeles-based AIDS Healthcare Foundation, which posted its warnings about Internet hookups and venereal disease in more than 50 spots around the city last week. The organization, which has also lobbied for stricter regulation of the adult film industry and, controversially, against a new preventative HIV drug called PrEP, says that the quick and casual encounters made possible by dating apps are a "digital bathhouse for millennials, wherein the next sexual encounter can literally just be a few feet away — as well as the next STD."
Read more...
DART protein shows potential as shock-and-kill strategy against HIV
28-Sep-2015 - DURHAM, N.C. - A unique molecule developed at Duke Medicine, the University of North Carolina at Chapel Hill and MacroGenics, Inc., is able to bind HIV-infected cells to the immune system's killer T cells. It could become a key part of a shock-and-kill strategy being developed in the hope of one day clearing HIV infection.

HIV patients should be included in early clinical trials of anti-TB drugs
28-Sep-2015 - Amsterdam, The Netherlands: Tuberculosis is the number one cause of death in HIV-infected patients in Africa and a leading cause of death in this population worldwide, yet the majority of these patients are excluded from the early stages in the development of new, anti-tuberculosis drugs, according to findings presented today (29 September, 2015) at the European Respiratory Society's International Congress 2015.

US ambassador: AIDS still 'not under control' in Africa
September 28, 2015 - Despite all of the recent gains and progress made in the fight against HIV/AIDS in Africa, the situation is still "not under control," according to U.S. Ambassador Deborah L. Birx, MD, global AIDS coordinator and special representative for Global Health Diplomacy at the State Department.
Read more...
12-year-old Kenyan boy with HIV gets standing ovation at UN Aids conference
September 28, 2015 - NEW YORK/UNITED NATIONS - A 12-year-old Kenyan boy with HIV received a standing ovation from hundreds of delegates after delivering the opening remarks at a United Nations conference on Aids on Sunday.
"We are children, we have rights, we have a future," Elijah Zachary Lamaiyan Simel, a student at Nyawai Academy in Nairobi, told the UN event on Ending Aids by 2030 that was co-chaired by President Uhuru Kenyatta.
Read more...


Impressive gains in survival for older people with HIV but still less than general population
28 September 2015 - In Canada and other high-income countries, more and more people with HIV are reaching the age of 50. This aging of the HIV population has occurred mainly because of the tremendous life-prolonging effects of potent combination anti-HIV therapy (commonly called ART). Although less significant, another reason for the increased number of people over 50 with HIV is that more members of that age group are becoming newly infected.

Impressive gains in survival for older people with HIV but still less than general population
September 28, 2015 - Larry Kramer is a pivotal figure in the history of HIV/AIDS. His activism on many fronts has been widely credited with changing public health policy and speeding up access to experimental medications for people infected with the virus. So when he says that the fight for treatment is not enough but "The battle cry now must be one word — cure, cure, cure!" People pay attention.
Read more...
UN Programme on HIV/Aids: 'The world has reached a tipping point'
28 September 2015 - The Joint UN Programme on HIV and AIDS believes the world has reached a tipping point where smart investments over the next five years will determine the ultimate trajectory of the HIV/Aids epidemic.
Read more...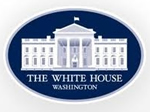 FACT SHEET: U.S. Global Development Policy and Agenda 2030
September 27, 2015 - President Obama's Commitment to Global Development
2015 is a pivotal year for global development. World leaders gathered in New York today to adopt the 2030 Agenda for Sustainable Development ("2030 Agenda").

Top 5 stories for National Gay Men's HIV/AIDS Awareness Day
September 27 2015 - National Gay Men's HIV/AIDS Awareness Day, observed annually on Sept. 27, was launched in 2008 by the National Association of People with AIDS to recognize the disproportionate impact of the epidemic on gay men.
Read more...
WHERE'S THE OUTRAGE?
September 27 2015 - 23rd edition of Ça marche fundraising effort hopes to bring in $400K
From the very beginning, America has not wanted to end AIDS. There were 50,000 cases and 50,000 dead before Reagan would even say the word disparagingly. Not one Congress has dealt with this plague seriously. Not one president has either. Despite what we are hearing, the state of research into a cure is in the toilet. And Congress is refusing to fund it to the degree it needs. Indeed, Francoise Barre-Sinoussie who discovered the virus, recently said she thought that HIV could never be eliminated from the body because it was everywhere in the body. The red tape and mess that is the NIH is heartbreaking. And the pharmaceutical industry is greedy beyond belief.
Read more...
Farha Foundation march raises money for HIV/AIDS programs
Sep 27, 2015 - 23rd edition of Ça marche fundraising effort hopes to bring in $400K
More than 4,000 people took to the streets on Sunday to raise money for the Farha Foundation to fight HIV and AIDS in Quebec.
The "Ça marche" event hopes to raise $400,000 for HIV education, prevention initiatives, and services for those with the virus.
Read more...


UNAIDS welcomes bold new HIV prevention and treatment targets from PEPFAR
NEW YORK/GENEVA, 26 September 2015 - Strong focus on adolescent girls and young women and on ensuring access to treatment will Fast-Track results
UNAIDS welcomes the ambitious new targets set by the United States President's Emergency Plan for AIDS Relief (PEPFAR) just one day after the Sustainable Development Goals were adopted by United Nations Member States at the UN headquarters in New York which include ending the AIDS epidemic by 2030.

'Art AIDS America' explores how art changed an epidemic
September 26, 2015 - When artist group Gran Fury installed neon signage, a giant photo, six cardboard cutouts and some concrete into a New York window in 1987, it changed art history and America itself. That installation, "Let the Record Show," helped change how America viewed HIV/AIDS and how art itself worked. Next weekend Tacoma Art Museum explores that change in its groundbreaking national show "Art AIDS America."
Read more...
747,000 HIV Patients Receiving ART In Nigeria - NACA
Sep 26, 2015 - VANGUARD - A total number of 747,000 HIV patients are currently receiving antiretroviral therapy treatment in over 1050 facilities across the country, according to the National Agency for the Control of AIDS (NACA).
Read more...
U.S. says to spend $300 million to fight HIV in Africa
Sep 26, 2015 - The Obama administration said on Saturday it was allotting an additional $300 million to the effort to reduce HIV infection among girls and young women in 10 sub-Saharan African countries.
The sum would help the main U.S. program for fighting AIDS in Africa to meet goals including providing antiretroviral treatment to 12.9 million people by the end of 2017, said Susan Rice, President Barack Obama's national security adviser.
Read more...
Why Is There an HIV Crisis in the South?
September 25 2015 - A perfect storm of factors is creating an HIV epidemic below the Mason-Dixon line, especially for black gay and bisexual men.
Shawn, whose real name has been changed to protect his privacy, is a 31-year-old gay black man who lives in Tallahassee, Fla. There, he works as a substitute middle school teacher and aspires to be a hip-hop artist. He is also HIV-positive. Shawn discovered his status in August 2013, and the news, while devastating, did not surprise him.
Read more...
HIV's unusual family tree
Sept. 25, 2015 - How the virus leapt from monkeys to chimps to humans, and why it doesn't happen more often
When epidemiologists talk about HIV, the numbers are staggering. An estimated 34 million people around the world were living with HIV in 2011, according to a report from the United Nations.
Read more...
Digital Storytelling on National Gay Men's HIV/AIDS Awareness Day
September 25, 2015 - Research indicates Exit Disclaimer that, for people living with serious illnesses like HIV, it is important to get information from people who are also living with their condition—making digital storytelling an important outreach tool to promote health and wellness.
Read more...
Prevalence of comorbidities rising among HIV patients
September 24, 2015 - SAN DIEGO - New research suggests an increasing proportion of patients with HIV are experiencing cardiovascular conditions, renal impairment and other life-threatening comorbidities.
Read more...
Fat Tissue May Be Source of Inflammation and Infection in HIV Patients
September 24, 2015 - In an era of highly effective drugs for HIV, patients have been living longer with their infection under control.
But in spite of the success of this type of antiretroviral therapy, the virus is never fully eliminated, and patients often experience ongoing inflammation in their body.
Read more...


UNAIDS calls on governments and the pharmaceutical industry to maintain commitment to accessible and affordable medicines
NEW YORK/GENEVA, 24 September 2015 - "As world leaders commit to new public health targets as part of the Sustainable Development Goals, governments and the private sector have a responsibility to ensure that medicines remain accessible to everybody," said UNAIDS Executive Director Michel Sidibé. "The AIDS response is proof that access to affordable and effective medicines can halt and reverse an epidemic."

SMART Cougars Plus' expands HIV, HCV testing for students
24-Sep-2015 - Federal grant to UH aimed at promoting disease awareness, testing
"SMART Cougars Plus" builds on the college's existing "SMART Cougars" project that provides free, rapid-HIV testing and counseling to UH students and young people in the surrounding community. While the original project targeted Hispanic and African American youth, the new grant will expand its reach to other minority youth on campus and in the community.

Almost Half of American Adults With HIV Don't Take Meds: Report
THURSDAY, Sept. 24, 2015 (HealthDay News) - Almost half of American adults infected with HIV don't take medications that can prevent them from developing AIDS, a new government report shows.
Read more...
HIV: 750,000 on ART still 50% below target - NACA?
Sep 24 2015 - ?Number of people positive to HIV and on antiretroviral therapy has topped 747,000 but is still less than half the number eligible to be placed on treatment, according to the National Agency for the Control of AIDS (NACA).
Speaking at 2015 Candle Light Memorial organised by the Network of People Living With HIV/AIDS in Nigeria (NEPWHAN), Dr Emmanuel Agogo, an assistant director in charge of treatment at NACA said, "There are more people who we think are eligible, who are out there and we want them to be put on treatment. That is why there are lots of efforts to test people and get people to know their status because it based on their CD4 count that we offer these treatments."
Read more...
Scripps Florida scientists awarded $6 million to develop alternative HIV/AIDS vaccine
JUPITER, FL - September 23, 2015 - Scientists from the Florida campus of The Scripps Research Institute (TSRI) have been awarded up to nearly $6 million dollars from the Bill & Melinda Gates Foundation to develop a revolutionary HIV/AIDS alternative vaccine that has demonstrated great potential in animal models.


Catching Up with the First Miss America to Champion AIDS Awareness
September 23rd, 2015 - When Miss Florida 1992, Leanza Cornett, competed for the crown of Miss America 1993, she didn't just have gay hearts aflutter over our love for pageant competitions. We adored her because she proudly chose an AIDS awareness platform — and she meant it down to her lovely bones.
Read more...


Julio Montaner: Open letter to Stephen Harper calling for endorsement of HIV/AIDS global target
September 22nd, 2015 - Global matters do not respect election cycles and demand continued attention. It is in this spirit that I am calling on you, Prime Minister, to embrace the 90-90-90 Target domestically, and to formally endorse the 90-90-90 Target during 2015 UNGASS. I similarly encourage you to ensure there is a strong Canadian delegation present at 2015 UNGASS to support the 90-90-90 Target.

Britain Is To Have Its First Radio Show About HIV And It's Called "HIV Happy Hour"
Sept. 22, 2015 - Next week, Britain will hear the pilot episode of a new weekly programme all about the virus, and it's called HIV Happy Hour. BuzzFeed News talks to its inspiring host.
The magazine-style programme, in the mould of Radio 4's Woman's Hour, will mix serious health-related discussions with lifestyle features, music, expert guests, and phone-ins for HIV-positive people.
Read more...
'A Day With HIV 2015' Wants You To Share Your Stories
09/22/2015 - The campaign is all about combating stigma.
What is life like living with HIV?
In 2015, hopefully the reality is that it isn't that much different for from those who identify as HIV-negative. However, we still live in a society that very often operates within a culture of stigma and shame surrounding HIV.
Read more...
Long-Term Care Is a Struggle for Those Aging With HIV
09/22/2015 - In my first month of joining the staff team of Casey House, a small HIV hospital in Toronto, I heard a story that was not only disturbing but proved to me that there was still considerable work to do.
The story was shared by a middle aged HIV-positive man who had been an inpatient and moved to a long-term care home to continue his recovery and adapt to a new visual disability. He knew his stay there would be time-limited, with a focus on skill-building. As for any of us who consider long-term care as we age or for our loved ones, this man was filled with trepidation. Would the long-term care home be in fact a "home"; what would it be like to live in this communal setting of older folks; and could the care team meet his needs?
Read more...


CTAC Honours Louise Binder with Glen Hillson Award
SEPT. 21, TORONTO - Awards honours HIV advocates in Canada
CTAC is pleased to present Louise Binder, co-founder of CTAC and long-time HIV advocate in Canada, with the 2015 Glen Hillson Award.
Created in 2005 by CTAC to honour the memory of Glen Hillson, previous Vice Chair of CTAC and the Chair of British Columbia People with AIDS (BCPWA) Society, the Glen Hillson award recognizes HIV advocates who work tirelessly to support the HIV movement within Canada.

A Day With HIV: Mark S. King
September 21, 2015 - Mark is the kind of friendly that makes sense when he says that he's originally from Louisiana, the kind that welcomed a stranger into his home after a few e-mails and a phone call, handed me a glass of sweet tea, and talked openly about his life -- a story that happens to feature 30 years living with the HIV virus, recovery from drug addiction, a "stupidly happy" marriage, and advocacy work in AIDS agencies and as a writer, videographer, and blogger.
Read more...


Vancouver's Scotiabank AIDS Walk for Life raises $170,000
September 21st, 2015 - The 30th annual walk, which took place on the morning of September 20, raised $170,210 with almost 1,000 people participating and 200 volunteers helping out in spite of the wet weather conditions. (Positive Living Society of BC's Wayne Campbell had told the Straight they were hoping to raise $200,000.) The walk started at Sunset Beach, and circled around Stanley Park on the Seawall.
Read more...
Stribild safer, more effective than combination treatment in women with HIV
September 20, 2015 - SAN DIEGO - An ART regimen consisting of once-daily Stribild may be safer and more effective in women with HIV-1 infection than a standard multidrug combination treatment, according to a study presented here at ICAAC 2015.
This is the first fully powered ART efficacy study to exclusively enroll women, and its results contrasted with those of a previous study of the drug which enrolled mostly men, according to Sally Hodder, MD, director of the West Virginia Clinical and Translational Science Institute.
Read more...
AIDS Committee of Ottawa marks 30th anniversary with new book
Sep 19, 2015 - 38 stories of people affected by HIV/AIDS
Thirty-eight people were interviewed for the book, including doctors, ACO founders, and people infected with HIV, said Khaled Salam, the committee's current executive director.
Read more...


AIDS Committee of Ottawa celebrates 30 years of service
September 17, 2015 - Khaled Salam wasn't yet 10 years old in July 1985 when a handful of gay activists formed the AIDS Committee of Ottawa.
Ottawa's fledgling gay rights community was in crisis, stigmatized by the new disease that was spreading and killing at an alarming rate. The committee's goal? To educate and advocate for what was then seen as a gay men's health crisis at a time when government and society as a whole seemed largely indifferent.
Thirty years later, it's time to celebrate those founders and what they accomplished, said Salam, now the ACO's executive director.
Read more...
A Day with HIV: Venita Ray
September 17th, 2015 - I recently had the pleasure of meeting a Texan woman named Venita Ray. Venita is a 57-year-old African American woman who lives in Houston, not too far from my home in Austin. She is a mother, grandmother, daughter, sister, aunt, friend, lawyer, advocate, and yogi.
Read more...


30 years on, Scotiabank AIDS Walk for Life still as important as ever
September 17th, 2015 - With medical treatments extending the lifespans of those living with HIV, some people, particularly youth, might mistakenly think that the disease is not as pressing a concern as it once was.
But someone like Wayne Campbell, who lived through and bore witness to how disease devastated entire communities, can provide a historical context that puts things into perspective.
Read more...
Sexual Transmission of HCV Is Increasing Among Gay and Bi Men with HIV
September 16, 2015 - Michael Saag, MD, professor of medicine and director of the Center for AIDS research at the University of Alabama at Birmingham, offers a comprehensive overview of HIV therapy initiation — from the past, through the present and into the future.
Read more...
HIV cure, better therapies subjects of $6.3 million in grants to Pitt vaccine scientist duo
PITTSBURGH, Sept. 16, 2015 - A husband-wife team researching a cure for HIV/AIDS at the University of Pittsburgh Center for Vaccine Research (CVR) recently received $6.3 million total in two grants from the National Institutes of Health (NIH).
The grants are the latest in the team's successful run garnering NIH support for their HIV research, now totaling $23 million since they came to Pitt six years ago.

International team discovers natural defense against HIV
16-Sep-2015 - EAST LANSING, Mich. - Researchers at Michigan State University were part of a team to discover a new natural defense against HIV infection.
The team's discovery, featured in the current issue of the Journal of Biological Chemistry , focuses on ERManI, a protein that prevents the HIV virus from replicating.

ACO and the Legacy Project
September 15, 2015 - The AIDS Committee of Ottawa (also known as ACO) is a community-based, non-profit, social justice organization that provides free, confidential services for people living with, affected by and at risk of HIV/AIDS in Ottawa.
ACO started as a small group of gay men and lesbians in 1985. During its 30 years, it has grown to include many participants, volunteers, staff members and community partners. ACO's goals include reducing the stigma and discrimination surrounding HIV, and enhancing the quality of life people living with HIV/AIDS experience.
Read more...
VIDEO: Michael Saag, MD, details decades-long debate on HIV therapy initiation
September 15, 2015 - Michael Saag, MD, professor of medicine and director of the Center for AIDS research at the University of Alabama at Birmingham, offers a comprehensive overview of HIV therapy initiation — from the past, through the present and into the future.
Read more...
Women with HIV face higher rates of certain cancers: B.C. study
Sep 15 2015 - Researcher says HIV-positive women in treatment program are more likely to be diagnosed with invasive cervical cancer.
Woman living with HIV face elevated risk of certain cancers, a new British Columbia study has found.
By comparing databases of the B.C. Cancer Agency and the B.C. Centre for Excellence in HIV/AIDS (BC-CfE), Simon Fraser University PhD student Kate Salters discovered that HIV-positive women were far more likely to be diagnosed with invasive cervical cancer, Hodgkin's lympohoma, non-Hodgkin's lymphoma and Kaposi's sarcoma.
Read more...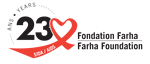 DANCE. WALK. MOVE. at the 23rd Edition of CA MARCHE
September 15, 2015 - Montreal , Quebec - Sunday September 27, 2015
Le Parterre du Quartier des Spectacles, Metro Place des Arts (corner St Urbain/de Maisonneuve)
The Farha Foundation, Quebec's leading HIV/AIDS fundraising organization, and ALDO, a world leader in fashion footwear and accessories, and long-time advocate of the fight against HIV/AIDS, call on the Quebec community to join them at the 23 rd edition of ÇA MARCHE. This year's walk aims to engage the local community by encouraging people of all ages to dance, walk and move through the streets of downtown Montreal to raise awareness and funds in the fight against HIV/AIDS.



The 2015 United States Conference on AIDS
Published on Sep 15, 2015 - Blogger Mark S. King (MyFabulousDisease.com) brings you the sights, sounds, and amazing people of USCA 2015. AIDS czars, stripper poles, and YouTube star Davey Wavey all make appearances.

Improved quality of care reduces mortality among HIV patients
September 14, 2015 - Improving quality of care could have a positive influence on mortality rates among patients with HIV, according to data recently published in Infection Control and Hospital Epidemiology.
"High rates of retention and viral load suppression are achievable in resource-limited countries, so we as implementers should set the bar high," Molly Franke, ScD, of the department of global health and social medicine at Harvard Medical School, told Infectious Disease News. "Models of ART delivery that include programmatic elements to facilitate good adherence and ensure high quality care, such as community-based accompaniment, will improve individual health outcomes and could potentially slow the emergence of drug-resistant HIV strains while preserving the effectiveness of first-line regimens."
Read more...
Progress made but more to be done to ensure all children are born free of HIV & syphilis in Asia-Pacific: UN
BANGKOK, Thailand, 14 September 2015 - The Asia–Pacific region has made significant progress in efforts to eliminate HIV and syphilis, but thousands of mothers and children have yet to feel the benefits.
Addressing this gap will be a key area for discussion at the 10th Asia-Pacific United Nations Elimination of Parent-to-Child Transmission of HIV and Syphilis Task Force meeting in Beijing, China, this week.

UNITAID and EGPAF launch initiative to significantly scale up early infant HIV diagnosis
Washington, D.C., Geneva, Switzerland--Sept. 14, 2015 - UNITAID and the Elizabeth Glaser Pediatric AIDS Foundation (EGPAF) today launched an initiative that will dramatically scale up HIV diagnosis among newborns in nine African countries. In partnership with ministries of health, this initiative will make "point-of-care" testing more widely available to HIV-exposed infants early in their lives, when they are most at risk of dying, and enable those diagnosed with the virus to be put on lifesaving treatment more quickly. The project will also pilot point-of-care diagnosis in a variety of child-centered services, such as pediatric clinics, where HIV testing is frequently unavailable. Through this initiative, UNITAID and EGPAF intend to prove that point-of-care HIV testing and treatment can be successfully scaled up to create momentum for its adoption at the global level and bring the world closer to an AIDS-free future.

High rate of N. gonorrhoeae among MSM growing
September 14, 2015 - The incidence of Neisseria gonorrhoeae among men who have sex with men is not only higher than that of heterosexual men and women, but may be increasing, according to data presented at the Meeting of the International Society for STD Research in Brisbane, Australia.
Read more...
An antibody that can attack HIV in new ways
11-Sep-2015 - Proteins called broadly neutralizing antibodies (bNAbs) are a promising key to the prevention of infection by HIV, the virus that causes AIDS. bNAbs have been found in blood samples from some HIV patients whose immune systems can naturally control the infection. These antibodies may protect a patient's healthy cells by recognizing a protein called the envelope spike, present on the surface of all HIV strains and inhibiting, or neutralizing, the effects of the virus. Now Caltech researchers have discovered that one particular bNAb may be able to recognize this signature protein, even as it takes on different conformations during infection--making it easier to detect and neutralize the viruses in an infected patient.



Imagine A Day with HIV
CHICAGO, IL (September 11, 2015) - Sixth Annual A Day with HIV Initiative Encourages Everyone to Take Your Best Shot Against HIV
On one day, Tuesday, September 22nd, Positively Aware and TPAN are inviting everyone, regardless of HIV status, to get in the picture and participate in A Day with HIV, the magazine's sixth annual anti-stigma photo campaign. On 9/22/2015 people across the world, whether HIV-positive or negative, will visually capture and share a moment of their day – A Day with HIV – to focus attention on what it means to live in a world with HIV.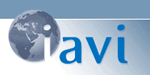 IAVI and CureVac Partner to Accelerate Development and Testing of AIDS Vaccine Candidates
NEW YORK, USA, AND TÜBINGEN, GERMANY, 10 September 2015 - Novel HIV immunogens to be delivered via novel mRNA platform
The International AIDS Vaccine Initiative (IAVI) and biopharmaceutical company CureVac are partnering to accelerate the development of AIDS vaccines, utilizing novel immunogens developed by IAVI and partners, delivered via CureVac's novel messenger RNA (mRNA) technology.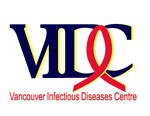 Community Spotlight: Bradford McIntyre
September 10, 2015 - This month's community spotlight sheds light on an issue that's worth celebrating yet heartbreaking. Bradford McIntyre — more commonly known as Brad to us at VIDC — is a friend of VIDC who has successfully outlived the 6-months-to-live diagnosis he was given in 1984.
Brad was recently featured in an article by the Vancouver Courier entitled "Living longer with HIV." He was the prime example of how the field of HIV is rapidly changing. Not too long ago, being diagnosed with HIV was considered a death sentence; now, because of the new treatments available, people like Brad are living well into their sixties.

Avoidable risk factors take an increasing toll on health worldwide
10-Sep-2015 - Poor diet, high systolic blood pressure, and smoking are top risk factors for deaths around the world; undernutrition remains leading risk factor for children under 5
A wide range of avoidable risk factors to health - ranging from air pollution to poor diets to unsafe water - account for a growing number of deaths and a significant amount of disease burden, according to a new analysis of 79 risks in 188 countries.

Marginalized Vancouver residents dying at 8 times the national average
10-Sep-2015 - Marginalized residents of Vancouver's Downtown Eastside are dying at more than eight times the national average, and treatable conditions are the greatest risk factors for mortality, researchers at the University of British Columbia have found.
In research outlined in the British Medical Journal Open , investigators recruited 371 study participants aged 23 to 72 from single room occupancy hotels and the Downtown Community Court. Over the course of nearly four years, 31 participants died--a mortality rate 8.29 times the average for Canadians of the same age and sex. For participants between the ages of 20 to 59, the mortality rates were even more astounding: more than 10 times the national rate.



Progress on Ontario's HIV care cascade
9 September 2015 - Potent combination anti-HIV therapy (commonly called ART) can greatly improve the health and increase the life expectancy of HIV-positive people. Furthermore, by reaching and maintaining an undetectable viral load, the risk of spreading HIV is greatly reduced. This latter effect benefits society, as new cases of HIV infection are reduced. However, if these outcomes are to occur, many steps between receiving an HIV diagnosis and being in care and successfully using ART have to be crossed.

NYU researchers observe upward trend in hepatitis C infection rates among HIV+ MSM
9-Sep-2015 - Current rate of HCV incidence may be as high as 2 in every 100 per year
While sexual contact is not the most efficient means of hepatitis C (HCV) transmission, there have been several reports of outbreaks of sexually transmitted HCV in HIV-positive men who have sex with men (MSM). HCV infections are more likely to become persistent and to lead to progressive liver disease in people who are HIV-infected, even if they are receiving HIV treatment. Factors underlying these infections in HIV-positive MSM are only partially understood.



Your Story, Your HIV Wisdom™ Brings Together HIV Voices and Supports HIV Community Organizations
TITUSVILLE, N.J., Sept. 8, 2015 /PRNewswire/ - Seeking and sharing information are important parts of the HIV journey – in fact, 80 percent of people living with HIV said they give advice or tell others where to find HIV-related information. [1] In an effort to demonstrate the power of shared wisdom, provide a place for the HIV community to access and share information and support national HIV advocacy efforts, Janssen Therapeutics (Janssen) announced today the launch of Your Story, Your HIV Wisdom ™.
Your Story, Your HIV Wisdom™ honors the experiences of people living with or affected by HIV. By sharing insights, perspectives and encouragement at ShareHIVWisdom.com in the form of words, pictures, audio or video, participants have an opportunity to make a difference for others affected by HIV.



Inovio Pharmaceuticals Announces First Patient Dosed With Universal HIV Vaccine
PLYMOUTH MEETING, Pa., Sept. 8, 2015 (GLOBE NEWSWIRE) - Inovio Pharmaceuticals, Inc. (NASDAQ: INO) announced today that the first patient has been dosed in a phase I trial to evaluate safety and tolerability of PENNVAX®-GP, Inovio's "universal" DNA vaccine for HIV. This human study is in collaboration with the HIV Vaccine Trials Network (HVTN). The trial will measure immune responses following administration of the vaccine in four groups of healthy subjects receiving the vaccine with and without an immune activator (IL-12) and delivered into muscle or skin using Inovio's CELLECTRA® delivery technology. This study is conducted by the HVTN and funded by the National Institute of Allergy and Infectious Diseases (NIAID), part of the National Institutes of Health (NIH).

The Achilles' heel of HI virus
8-Sep-2015 - Researchers at the University of Bonn show how our body detects viruses and how the HI virus tries to mask itself
Most HIV epidemics are still dominated by the first strain that entered a particular population. New research published in PLOS Computational Biology offers an explanation of why the global mixing of HIV variants is so slow.
Researchers at the University of Bonn have discovered how cells in the body can detect the genetic material of so-called retroviruses. The pathogen of the immunodeficiency disease AIDS, the HI-1 virus, also belongs to this group. At the same time, the HI virus appears to circumvent this important defense mechanism. The researchers are now presenting their results in the renowned journal Nature Immunology .

Simplified HIV Test and Treat program associated with better coverage and lower mortality
8-Sep-2015 - A "Test and Treat" protocol for HIV/AIDS diagnosis and treatment, implemented in two Guangxi, China counties in 2012, was associated with increased engagement in HIV/AIDS care and a 62% reduction in mortality among participants, according to a study published this week in PLOS Medicine. This before-and-after analysis, conducted by Zunyou Wu from the National Center for AIDS/STD Control and Prevention, Chinese Center for Disease Control and Prevention in Beijing, and colleagues, suggests that broader implementation of the program may inexpensively improve outcomes for HIV-positive individuals in China.

HIV self-testing (HIVST) found safe, acceptable, and accurate
8-Sep-2015 - HIV self-testing (HIVST) delivered by trained volunteers may prove to be widely used, safe, accurate, and acceptable in urban settings of sub-Saharan Africa, according to a study published this week in PLOS Medicine . This community-based prospective study, funded by the Wellcome Trust and led by Augustine Choko of the Malawi-Liverpool Wellcome Trust Clinical Research Programme, Blantyre, Malawi and Liz Corbett of London School of Hygiene & Tropical Medicine, UK, also showed that HIVST may lead to acceptable linkage into HIV care services and have a very low incidence of major social harms such as partner violence.

HIV/AIDS, Aging and Beyond: Redesigning and Enhancing the National HIV/AIDS and Aging Awareness Day Website
September 8, 2015 - The AIDS Institute (TAI) Exit Disclaimer is the lead organizer for National HIV/AIDS and Aging Awareness Day Exit Disclaimer(NHAAD), which is observed on September 18. We saw the approach of this year's eighth annual observance as an opportunity to evaluate our NHAAD website. We sought usability feedback from our NHAAD partners and reviewed evaluations from local organizations that planned NHAAD events in 2014. Their input guided us as we successfully redesigned our site with easier site navigation and regular updates to the NHAAD resources page Exit Disclaimer.
Read more...
No new infections among HIV PrEP clinical cohort
September 8, 2015 - The use of once-daily oral PrEP appeared effective among a cohort of patients enrolled within a large integrated health care system and resulted in no new cases of HIV infection, according to recent data.
Read more...


Oestrogen may block HIV reactivation, hints at gender differences in viral reservoirs
08 September 2015 - Oestrogen receptors on cells may play a role in HIV latency and reactivation, and drugs targeting these receptors could potentially be used to either promote reactivation of integrated viral genes or keep them silent, according to research presented at the Eighth International AIDS Society Conference on HIV Pathogenesis, Treatment and Prevention and at the preceding IAS Towards an HIV Cure Symposium in July in Vancouver.
Read more...
Having HIV isn't the problem — it's the negativity around it that stops people getting tested
September 7, 2015 - A mistake at a London clinic caused details of patients' HIV status to be shared with hundreds of strangers. Rob Sherrard's name was on the list — but he tells Susannah Butter why coming out as positive is actually a relief
Read more...
Longtime Companion, The First Major Motion Picture About AIDS, Turns 25
September 7, 2015 - In 1989, playwright and screenwriter Craig Lucas and director Norman René set their sights on creating a movie that would chronicle the first years of the AIDS crisis. The project would face an uphill battle getting made and finding distribution since Hollywood wasn't very keen on bringing a story about gay men dealing with AIDS to the big screen at that time. Taking its title from the term used by The New York Times' obituaries section to reference the surviving partner of a deceased gay man, Longtime Companion premiered in May of 1990. The film follows a group of friends over an eight-year period from 1981 to 1989, with the movie beginning on the day The New York Times published the first article about what would go on to become the AIDS epidemic.
Read more...
Mugabe forced to host gays, lesbians
September 7, 2015 - Now, with less than three months before the opening of the International Conference on Aids and STIs in Africa (Icasa) conference set for December, Mugabe will once again be in the spotlight.
A growing number of governments on the continent and beyond have since categorised gays and lesbians as a "key population" to attend the event along with sex workers and intravenous drug users.
Read more...
Local documentary revisits AIDS activism
September 7, 2015 - The activists placed female mannequins with whips and chains in a Texas Street window display and handed out leaflets outside of a local showing of Hair. They bombarded theatergoers with signs and posters to raise awareness about AIDS and engaged in civil disobedience in New Orleans.
Read more...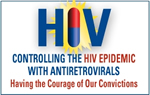 Controlling the HIV Epidemic with ARVs Summit
September 7, 2015 - International Association of Providers of AIDS Care (IAPAC) is hosting its fourth annual Controlling the HIV Epidemic with Antiretrovirals Summit, which will take place October 1-2, 2015, in Paris.
Co-sponsored with UNAIDS, the AIDS Healthcare Foundation, and the City of Paris, the summit will feature data related to and discussion about the scale up of treatment as prevention and pre-exposure prophylaxis. The summit will also provide a forum for exploring HIV control within the context of the UNAIDS 90-90-90 targets.

AIDS organization changes name for 'broadening' mission
September 6, 2015 - AIDS Legal Council of Chicago, an organization dedicated to advocacy on behalf of persons impacted by HIV/AIDS, has changed its name in order to better reflect the current scope of its services.
Read more...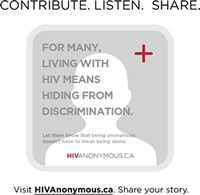 HIVANONYMOUS
September 6, 2015 - CONTRIBUTE. LISTEN. SHARE.
HIVANONYMOUS was created to give a voice to people who are living with HIV anonymously. Through these experiences, we can all learn more about the discrimination faced by the HIV/AIDS community, and help start a conversation – even a movement – to show we can change how all of us see, talk about, and treat people living with HIV/AIDS.
We invite you to talk about, in your own words, how stigma and discrimination have affected your life. Your stories will help educate others about the realities of living with HIV/ AIDS, and open a discussion about the effects of discrimination and the need for more support of the HIV/AIDS community in Canada.

In honor of Freddie Mercury's birthday, 11 other HIV-related deaths
September 5, 2015 - Freddie Mercury would have turned 69 on Saturday — but the legendary Queen frontman died of complications from AIDS in 1991.
In honor of the iconic singer's death, here is a list of 11 other notable HIV-related deaths:
Read more...
Tom Hanks, Lisa Cholodenko to be honoured by Outfest
September 5, 2015 - Hanks will be honoured with the Trailblazer Award in recognition of his Oscar-winning performance in 1993's "Philadelphia." Outfest noted that it was the first major studio film to sympathetically portray characters with HIV/AIDS.
Read more...
Neto's Tucson: Living with AIDS while helping others
September 5, 2015 - Although stories appear infrequently in the media about people living with the HIV virus or who have been diagnosed with AIDS, the medical conditions continue to affect people, straining their lives and those close to to them.
Read more...
The Life Of Out, Proud Disco Legend Sylvester Comes Back To The Stage
September 5, 2015 - Kendrell Bowman and Anthony Wayne are aiming for Broadway with "Mighty Real."
"Mighty Real," which opened Off-Broadway in 2014, dramatizes the glitzy, all-too-brief life of Sylvester, the disco world's most legendary out-and-proud performer, using 90 minutes of his classic dance anthems. The role of Sylvester, who died in 1988 at the age of 41 after battling HIV/AIDS, is a seamless fit for Wayne, a Broadway veteran who also wrote the show's book and serves as co-director. Bowman, meanwhile, co-directed and designed the costumes, including replicas of Sylvester's signature fur coats and sequined tops.
Read more...
Prompt transition between PEP, PrEP, ART benefits HIV patients
September 4, 2015 - Immediate transition from post-exposure prophylaxis to pre-exposure prophylaxis and early treatment may prevent the onset of HIV infection and support patient adherence, according to evidence published in Open Forum Infectious Diseases.
Read more...


AHF Calls on Congress to Fund Needle Exchange Nationwide
WASHINGTON (September 4, 2015) - Advocates call on Congress to fund needle exchange programs nationwide following an HIV outbreak among I.V. drug users in Austin, Ind. that has infected over
On the heels of a significant recent outbreak of HIV in Austin, Indiana driven by I.V. drug use that resulted in more than 175 new HIV infections, AIDS Healthcare Foundation (AHF) calls on Congress to fund needle exchange programs nationwide. The Washington Post reported yesterday that District of Columbia saw a 70% drop in HIV infection among drug users "…after the District implemented a needle exchange program in 2008, according to a study…released Thursday." DC.

AIDS Committee of Ottawa celebrates 30 years
September 4, 2015 - Community group reflects on the past and the future
The AIDS Committee of Ottawa (ACO) is celebrating its 30th anniversary with a commemorative book, a website and fundraising initiatives to draw attention to the accomplishments and challenges of the HIV/AIDS movement.
ACOXXX: Our Words, Our Stories, Our Lives is the ACO's bilingual coffee table book that's coming out on Sept 19 and explores three decades of the local, national and international HIV/AIDS movement. The name of the book, and its contents, were carefully chosen, says Khaled Salam, ACO's executive director.

There's a big catch to the HIV prevention pill some are calling '100% effective'
September 4, 2015 - But there's a catch. In order to achieve these incredible protection rates, you have to take it every day. And humans are not very good at doing that. That's a critical issue if people take the drug imperfectly but proceed as if they're safe. It's "much less effective," the CDC notes, "if it is not taken consistently."
Read more...
Life with HIV has changed enormously. It's time public perception followed suit
September 4, 2015 - The distress caused by the accidental leak of 780 patients' details comes as a reminder of the stigma still surrounding the disease
This week saw a clinic in central London accidentally leak the contact details of 780 people using its services. This on its own is bad enough, but what made it all the more distressing was that these were people accessing the clinic's HIV services.
Read more...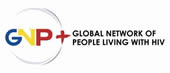 Statement: GNP+ supports the decriminalisation of consensual adult sex work
4 September 2015, Amsterdam, Netherlands - The Global Network of People Living with HIV (GNP+) joins voices with our partners NSWP (the International Network of Sex Work Projects) and MSMGF (the Global Forum on MSM and HIV) to condemn the targeting of sexual minorities and the ongoing criminalisation of sex work. We believe that all people should be able to freely exercise personal autonomy in relation of their sexual rights and health.



Infectiousness and treatment as prevention'Undetectable' is both a milestone and an identity for gay men recently diagnosed with HIV
04 September 2015 - Achieving an undetectable viral load is a key milestone in the period after diagnosis with HIV, qualitative interviews with Canadian gay men suggest. Men incorporated knowledge of their own undetectable status into their identities as HIV-positive gay men and their sexual decision making, according to a study published in the August issue of AIDS Education and Prevention. Being undetectable helped many men feel 'responsible' and 'normal'.
Read more...
AIDS Walk Detroit Commemorates 25 Years
September 3, 2015 - ROYAL OAK - AIDS Walk Detroit commemorates its 25th year on Sunday, Sept. 13 with a 5K walk and quilt ceremony. The event is held under the motto, "Walking to end HIV.". The "Names Project" memorial quilt ceremony will be held before the walk begins.
Read more...
Winning the Global Citizen Award will be blessing to Uganda
Sep 3, 2015 - ROYAL OAK - With just a few days to the end of voting for who to become the next Global Citizen award winner, am greatly glad that Ugandans have embraced online voting to help the first Ugandan nominee win the Waislitz Global Citizen Award worth $100,000 prize that will be presented to an individual who best demonstrates global citizenship, impact, innovation, and potential.
When it was announced that Twesigye Jackson Kaguri, the Founder and CEO of Nyaka AIDS Foundation has emerged one of the four finalists to win that prestigious award, immediately Ugandans started voting and up to now, social media is awash with calls from several people all over the world calling upon all global citizens to vote for our very own philanthropist.
Read more...


Special Report: Harm Reduction and the Global HIV Epidemic
September 3, 2015 - A new report from amfAR, The Foundation for AIDS Research, assesses the state of harm reduction worldwide by focusing on the steps that five sample countries—Kenya, Kyrgyzstan, Nigeria, Ukraine, and Vietnam—have, or have not, taken to address the HIV epidemic among people who inject drugs (PWID). The report, titled Harm Reduction and the Global HIV Epidemic: Interventions to Prevent and Treat HIV Among People Who Inject Drugs, also examines the role of international donors, such as the U.S. President's Emergency Plan for AIDS Relief (PEPFAR) and the Global Fund to Fight AIDS, Tuberculosis and Malaria, in funding and implementing HIV services for PWID.
Read more...


Final Tally Is In: UCSF Surpasses Goals to be Top Fundraiser in AIDS Walk SF 2015
September 03, 2015 - UC San Francisco teams that participated in AIDS Walk San Francisco 2015 have collectively raised nearly $130,000 in funds to support Project Inform and HIV-related programs and services throughout the Bay Area.
Read more...
D.C. Needle Policy Change Led to Massive HIV Infection Decline in 2 Years
9/3/15 - In a new study in the journal AIDS and Behavior, researchers used mathematical modeling to calculate how many HIV infections the policy change prevented and how much money it saved. The researchers found that in the two years after the municipal money started flowing following the policy change, there were 176 new HIV cases reported in the District involving injection drug use. Without that policy change, the researchers estimated, the number would have been 296 cases. The policy change had helped avert 120 cases.
Read more...
Denis Coderre pledges to open injection sites even without federal approval
Sep 03, 2015 - 'It's about public safety,' says Montreal mayor
Montreal Mayor Denis Coderre didn't hold back during a joint news conference with Liberal Leader Justin Trudeau on Thursday, promising to ensure proposed drug-injection sites open in the city — even over federal objections.
Read more...


Pan-Canadian Pharmacare Pre-Election Campaign Community Toolkit
September 3, 2015 - CTAC is pleased to share with you our new Pan-Canadian Pharmacare Pre-Election Campaign Community Toolkit. This toolkit, created in conjunction with YouthCO, is intended for organizations and individuals who want to support the call to make the need for a national drug plan an election issue. The Toolkit is available in French and English.
The Community Toolkit contains key messages, ready-to-go social media messaging, links to other campaigns and resources, and a letter to party leaders urging them to commit to a pan-Canadian pharmacare strategy.

20 000 delegates expected at 2016 Durban Aids conference
3.9.2015 - The 21st International AIDS Conference in Durban next year is expected to be attended by more than 20 000 delegates.
Gilead Sciences Inc said on Wednesday its experimental fixed-dose combination treatment for HIV proved as effective in a late-stage study as the company's widely used Truvada combo pill but with significantly less loss of bone mineral density and kidney function.
Read more...


U.S. researchers study steps needed to increase PrEP use
2 September 2015 - Across all high-income countries, including Canada, HIV continues to spread. One population that is disproportionally hit by HIV is men who have sex with men (MSM).
In the past several years, clinical trials of medicine taken before sexual encounters—this practice is called pre-exposure prophylaxis (PrEP)— have found PrEP effective at reducing the risk of acquiring HIV, particularly among MSM. Results from three PrEP clinical trials in sub-Saharan Africa with women did not produce promising results, largely because such trials were plagued by poor adherence.



Summit Focuses on 400 Million with Hepatitis
SEPTEMBER 2, 2015 - The first-ever World Hepatitis Summit kicked off today in Glasgow, Scotland, where health officials are urging countries to develop national hepatitis treatment and prevention programs.
Read more...
IAS 2015: PrEP Adherence, Sexual Behavior, and HIV and STI Incidence [VIDEO]
02 September 2015- An open-label Truvada pre-exposure prophylaxis (PrEP) demonstration project, which included more than 500 mostly gay and bisexual men in San Francisco, Miami, and Washington, DC, showed that adherence was generally good overall -- especially among people at highest risk for HIV infection -- but there were some important disparities, researchers reported at the recent 8th International AIDS Society Conference on HIV Pathogenesis, Treatment, and Prevention in Vancouver.
Read more...
Gilead combo HIV pill matches Truvada efficacy but safer in trial
Sep 2, 2015 - Gilead Sciences Inc said on Wednesday its experimental fixed-dose combination treatment for HIV proved as effective in a late-stage study as the company's widely used Truvada combo pill but with significantly less loss of bone mineral density and kidney function.
The company has already sought U.S. and European marketing approval for the new combo pill nicknamed F/TAF, which is meant to be a safer replacement for Truvada, a cornerstone of HIV treatment that has been associated with slight declines in bone mineral density and kidney function.
Read more...
CMCC Patient Advisory Committee Marks First for Medical Cannabis Industry
TORONTO, ONTARIO--(Marketwired - Sept. 2, 2015) - Today, the Canadian Medical Cannabis Council (CMCC) announced the launch of the medical cannabis industry's first Patient Advisory Committee (PAC). The Committee, which is comprised of leading patient groups from across Canada, will work to ensure patients and their best interests are the focus of the practices, activities and policy advocacy of CMCC.

40% of HIV+ children not on ART
September 2, 2015 - WHILE Zimbabwe has made great strides in combating the HIV and Aids pandemic, advocacy groups at a workshop in Kadoma on Friday said 40% of children born HIV positive were not yet initiated into anti-retroviral drug treatment (ART).
Read more...
Provision of HIV treatment can be cost-saving for companies in high prevalence settings
1-Sep-2015 - In settings with a high prevalence of HIV, such as South Africa, provision of antiretroviral therapy programmes in the workplace can be cost saving for companies due to reductions in healthcare costs, absenteeism, and staff turnover according to new research by Gesine Meyer-Rath, from Boston University and the University of the Witwatersrand, Peter Vickerman, from University of Bristol, and other colleagues published this week in PLOS Medicine. The analysis was the result of a long-standing collaboration with the London School of Hygiene and Tropical Medicine, UK, and the Aurum Institute, South Africa.

Why do certain hormonal contraceptives increase the risk of HIV?
Washington, DC - September 1, 2015 - In recent years, evidence has been building that injectable contraceptive depot medroxyprogesterone acetate (Depo-Provera or DMPA) is associated with an increased risk of HIV infection. Now a study published in the September 1st issue of mBio, an online open-access journal of the American Society for Microbiology, provides a biological explanation for the phenomenon. The findings will help women make more informed choices about birth control.



The 8th Annual Celebrity Dim Sum
September 1, 2015 - Vancouver - The annual Celebrity Dim Sum is heading into its eighth year! The Celebrity Dim Sum is a signature fundraising event for AIDS Vancouver, attracting high-level donors as well as a variety of Vancouver celebrities. This fantastic event is emceed every year by CBC Radio's and The Vancouver Courier's own Fred Lee and Global BC Morning News Co-Anchor Sophie Lui.
This event proves to be a delectable Dim Sum (seven course) brunch to remember, with all proceeds going towards AIDS Vancouver's programs and services. The most significant appeal of the Celebrity Dim Sum is the opportunity to meet and network with high profile celebrities with direct ties to Vancouver.


Canadian Researchers Receive over $750,000 to further HIV and AIDS Discovery
Toronto (September 1, 2015) - Today the Canadian Foundation for AIDS Research (CANFAR) announced their grant allocations for HIV and AIDS research that will help us better understand the virus and work to ultimately end AIDS. As the largest charitable funder of HIV research in Canada, CANFAR is providing $765,000 to fund innovative Canadian studies that are impacting the lives of Canadians and millions of people globally. The past 30 years have seen incredible research advancements, and now is the time for Canadians to support and push forward in hopes of creating an AIDS-free future.



HIV treatment as prevention scale-up linked to reduced mortality among people who inject drugs in Vancouver
01 September 2015 - HIV-related and all-cause death decreased significantly among people who inject drugs – with similar declines for both women and men – since the introduction of expanded access to antiretroviral therapy (ART) as part of a 'treatment as prevention' initiative in Vancouver, Canada, researchers reported last month at the Eighth International AIDS Society Conference on HIV Pathogenesis, Treatment and Prevention. These findings support recommendations to treat everyone with HIV, both to benefit their own health and to reduce transmission.
Read more...
Large Study of PrEP Use in Clinical Practice Shows No New HIV Infections
September 1, 2015 - SAN FRANCISCO - In one of the first and largest published evaluations of the use of preexposure prophylaxis (known as PrEP) to prevent HIV infection in a clinical practice setting, researchers at Kaiser Permanente found no new HIV infections among patients during more than 2.5 years of observation. The study was published today in the journal Clinical Infectious Diseases.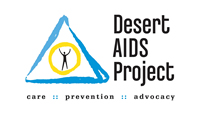 Be A Hero4Zero and join the 28th Desert AIDS Walk, presented by Desert Regional Medical Center
PALM SPRINGS, CA, September 1, 2015 - Saturday, October 10 at Ruth Hardy Park
"This year we're giving those planning to Walk a new and fun way to let others on social media know about their passion for the Walk, with our 'Heroes4Zero' sharing opportunity," said Darrell L. Tucci, Chief Development Officer at Desert AIDS Project. "It's all summarized on the home page: sign up, tell friends, win prizes."



Starting ART on the same day as an HIV diagnosis in British Columbia
August/September 2015 - It is likely that immediate HIV treatment will become the standard of care in high-income countries when this viral infection is diagnosed in the future. It is therefore important to assess programs that offer immediate HIV treatment in order to determine their effectiveness and the attitudes toward them by newly diagnosed people.

====================================