Positively Positive - Living with HIV/AIDS:
HIV/AIDS News Archive - November 2011



Biologists Deliver Neutralizing Antibodies that Protect Against HIV Infection in Mice
11/30/11 - PASADENA, Calif. - Process represents novel approach to HIV prevention
Over the past year, researchers at the California Institute of Technology (Caltech), and around the world, have been studying a group of potent antibodies that have the ability to neutralize HIV in the lab; their hope is that they may learn how to create a vaccine that makes antibodies with similar properties.



AIDS Vancouver Grocery tackles hunger with the help of Whole Foods 5% Day
November 30, 2011 - Vancouver, BC: December 1, 2011, On World AIDS Day, Whole Foods Market will be donating 5% of their net sales from all four locations throughout the Lower Mainland to benefit AIDS Vancouver's Grocery Program.



Getting to the HAART of Living with HIV: Overcoming Barriers to Adherence and Self-Care
Date: Wednesday, 30 November 2011 - 6:00pm
Cost: Free. Dinner provided if RSVP
Location: Carnegie Community Centre. 401 Main Street (at Hastings). Vancouver, V6A 2T7



AIDS Posters
Uploaded on Nov 29, 2011 - The University of Rochester's AIDS Education Poster collection, the largest of its kind in the world, is now available online.

Only one quarter of Americans with HIV have virus under control
November 29, 2011 - Nearly 3 out of 4 Americans living with HIV do not have their infection under control, according to a Vital Signs report by the Centers for Disease Control and Prevention, released today in advance of World AIDS Day, December 1.



Cleve Jones on AIDS Memorial Quilt
Nov 29, 2011 - Cleve Jones talks about how the idea for the AIDS Memorial Quilt came to him.



Melbourne selected to host world's largest conference on HIV and AIDS
29 November, Geneva, Switzerland. - Australia's strong political, scientific and civil society commitment to ending the HIV epidemic both nationally and throughout the Asia Pacific region among reasons for selection of Melbourne as host for the XX International AIDS Conference (AIDS 2014)
AIDS 2014 will be the twentieth in the series of International AIDS Conferences.



HIV and Human Rights in Canada: Top 5 Key Issues for World AIDS Day 2011
November 28, 2011 - As World AIDS Day (December 1st) draws near, the Canadian HIV/AIDS Legal Network would like to draw your attention to some of the most pressing issues for people living with or vulnerable to HIV and AIDS.



AIDS Experts Applaud Administration's Goal of an AIDS-Free Generation, Encourage Action World AIDS Day 2011 Statement and Press Availability
November 28, 2011 (WASHINGTON) - The following statement was issued by the Scientific Advisory Committee of the Center for Global Health Policy - co-chaired by Kenneth H. Mayer, MD, of Fenway Health/Harvard Medical School and Carol Dukes Hamilton, MD, of FHI 360/Duke University - in commemoration of World AIDS Day, Dec. 1, 2011.

It's Different Now - Julio Montaner
Nov 28, 2011 - Dr. Julio Montaner is the Director of the British Columbia Centre for Excellence in HIV/AIDS, the Chair in AIDS Research and Head of Division of AIDS in the Faculty of Medicine at UBC, and the Past-President of the International AIDS Society (IAS).



World AIDS Day Dec 1:
Casey House releases report on growing need for HIV/AIDS care in Toronto
TORONTO, Nov. 25, 2011 /CNW/- Amidst growth of HIV/AIDS in Toronto, nine out of 10 Ontarians agree that society has "a moral obligation" to provide compassionate treatment for people living with the disease
Today, marking World AIDS Week, Casey House released a report outlining new and significant challenges for Ontario's health care system in addressing the ongoing crisis of HIV/AIDS, particularly in Toronto.



Registration for the XIX International AIDS Conference (AIDS 2012) Opens December 1
28 November, 2011 (Washington, DC - United States) - Registration, abstract and programme activity submissions for the XIX International AIDS Conference (AIDS 2012), to be held from 22 to 27 July 2012 in Washington, D.C., open December 1 online at www.aids2012.org.



Decline in AIDS funding risks jeopardizing recent gains made by countries
GENEVA, 27 November 2011 - Countries, donors, and other partners must mobilize around new UNAIDS strategic investment framework-to generate new resources and optimize AIDS-related investments
The unprecedented results and progress achieved by the global AIDS response in 2011 must be sustained and accelerated.



Positive Living Society of British Columbia: Community Forum Nov 30
Join Positive Living BC and the Consumers Board as we lead-in to World AIDS Day 2011 with a Community Forum at the Carnegie Community Centre!
Listen to thought-provoking presentations from a variety of perspectives and get your questions on HIV self-management answered.



Invitation to World AIDS Day at the Dr. Peter Centre
Vancouver - November 27, 2011 - The Dr. Peter AIDS Foundation invites you to Check Up: HIV/AIDS in BC 2011 on World AIDS Day, Thursday, December 1st, from 8am-9am at the Dr. Peter Centre, 1110 Comox St.



AIDS Vancouver Grocery Program - 5 % Day December 1st
Nov 27, 2011 - Help AIDS Vancouver fill our pantry! On December 1st, World AIDS Day, 5% of the day's net sales will be donated by Whole Foods Market to AIDS Vancouver Grocery Program! Everyone can help support just by shopping at any one of the above locations and help support the Positive Community!



Voices of Hope concert for World AIDS Day December 1
TORONTO, Nov. 25, 2011 /CNW/- With 1 in 120 adult Torontonians HIV-positive, Casey House report shines light on ongoing HIV/AIDS crisis
On Thursday, December 1 (World AIDS Day), Casey House will host "Voices of Hope," one of three national concerts calling for increased awareness of the ongoing crisis of HIV/AIDS around the world and in Canada. This Monday, Casey House will launch a report on the current realities of HIV/AIDS in Toronto, where it is estimated 1 in 120 adults now live with HIV.
WHAT: Casey House's "Voices of Hope" concert for World AIDS Day
WHEN: Thursday, December 1, 2011
WHERE: Metropolitan United Church, 56 Queen St. E (at Church St.)
TIME: Doors open 6:30 pm, with concert 7 pm - 8:30 pm, followed by outdoor candle ceremony



TEDxSFU - Dr. Julio Montaner
Nov 26, 2011 - Extract from TEDxSFU that was held today, Nov 26 at the SFU Surrey campus. Dr. Julio Montaner, Director of the British Columbia Centre for Excellence talks about the importance of HIV testing and using HAART as an effective means of preventing HIV transmission, known as Treatment as Prevention.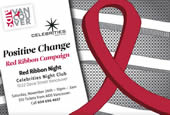 The Sisters of Perpetual Indulgence sing Safer Sex Carols for AIDS Vancouver's Positive Change Celebration on Davie St.
Vancouver, BC: - November 26, the Sisters of Perpetual Indulgence will be singing safer sex themed Christmas Carols along Davie St as part of AIDS Vancouver's month long public education and awareness campaign, Positive Change Red Ribbon Campaign.
9pm - 10:30pm. Saturday, November 26, 2011



Canadian AIDS Society: Cost of HIV is $1.3 Million per Person Infected
November 24, 2011 - OTTAWA, ONTARIO - The Canadian AIDS Society has released a report today that indicates that the economic impact of 3,070 new HIV infections in 2009 has a lifetime cost of $4,031,500,000, approximately 22% higher than previously estimated.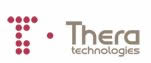 Theratechnologies Wins ADRIQ's 2011 Product Innovation Award
Montreal, Canada - November 24, 2011 - Tesamorelin Receives Praise as Innovative Product
Tesamorelin, marketed in the U.S. as EGRIFTA® for the treatment of excess abdominal fat in HIV-infected patients with lipodystrophy, is a growth-hormone releasing factor discovered and developed by Theratechnologies in Quebec.
Theratechnologies remporte le Prix Innovation | Produit 2011 de l'ADRIQ
La tésamoréline est primée comme produit innovant
La tésamoréline est commercialisée aux États-Unis sous le nom de EGRIFTAMD pour le traitement de l'excès de graisse abdominale chez les patients adultes infectés par le VIH souffrant de lipodystrophie.

Stigma among HIV-positive women complex and overlapping
22-Nov-2011 - In this week's PLoS Medicine, Mona Loutfy of the University of Toronto, Canada and colleagues report their study examining experiences of stigma and coping strategies among HIV-positive women in Ontario, Canada.



The new 'healthy'
It's not just about HIV any more
November 22, 2011 - On World AIDS Day (December 1) and the thirtieth anniversary since the discovery of HIV/AIDS, it is worth noting that while great strides have been made in managing the HIV virus, our country is only beginning to address the various social challenges that jeopardize the health of gay/ bi men.

Earlier Antiretroviral Therapy Might Reduce the Burden of Cancer in Those with HIV
Nov. 22, 2011 - OAKLAND, Calif.,- HIV-infected patients are at increased risk for cancer as a result of both their impaired immune system and lifestyle factors, such as smoking, according to researchers at Kaiser Permanente.



Cholesterol levels elevated in toddlers taking anti-HIV drugs
November 21, 2011 - NIH study first to show effect in this age group; long-term significance unknown
Toddlers receiving anti-HIV drugs have higher cholesterol levels, on average, than do their peers who do not have HIV, according to researchers at the National Institutes of Health and other institutions.



Access to HIV treatment must speed up to match political promises
Geneva, 21 November 2011 - Latest UNAIDS treatment numbers show progress, but funding crunch is major threat
The growing number of averted HIV/AIDS deaths according to data released by UNAIDS represents important progress, but the number of people put on treatment must increase dramatically in order to reap the benefits of the new science showing that HIV treatment both saves lives and helps prevent new infections, the international medical humanitarian organisation Médecins Sans Frontières (MSF) said today.



Nearly 50% of people who are eligible for antiretroviral therapy now have access to lifesaving treatment
BERLIN/GENEVA, 21 November 2011 - Substantial scale up, even during the financial crisis, highlights country driven commitments
A new report by the Joint United Nations Programme on HIV/AIDS (UNAIDS), released today shows that 2011 was a game changing year for the AIDS response with unprecedented progress in science, political leadership and results.



2011 Caribbean HIV Conference Attracts More Than 2,000 Participants From Across the Region
NASSAU, The Bahamas, November 18, 2011 - Opening ceremony to feature keynote from The Honorable Hubert Alexander Ingraham, Prime Minister of The Commonwealth of The Bahamas, and performance by actress, singer, and activist Sheryl Lee Ralph
The 2011 Caribbean HIV Conference will take place November 18-21, 2011, at the Atlantis Conference Center in Nassau, The Bahamas.



Yale researchers discover promising anti-HIV agents
November 18, 2011 - Researchers at Yale University have discovered new chemical compounds that prevent HIV from replicating in human T-cells. These compounds could result in new, highly effective HIV treatments that are 10 to 2000 times more potent than HIV drugs now on the market.



Preserving Lifesaving Antibiotics Today and for the Future
11/17/2011 - Infectious disease experts support "Get Smart About Antibiotics Week," Nov. 14-20
IDSA is supporting " Get Smart About Antibiotics Week ," Nov. 14-20, organized each year by the Centers for Disease Control and Prevention (CDC) to educate people about the importance of using antibiotics wisely. Such efforts can limit the spread of antibiotic resistance and aid in preserving the power of these antibiotics for future generations.



Sony and Global Fund forge partnership in HIV and AIDS behavior change projects
Geneva, November 17 - Sony Corporation and the The Global Fund have entered into a partnership for the implementation of behavior change projects, in which Sony provides state of the art equipment and movies and the Global Fund ensures it gets to agencies best able to reach communities most in need.



Can simple blood tests predict cancer
17 Nov 2011 - Today in high-income countries such as Canada, hepatitis C virus (HCV) is most commonly spread by sharing unsterilized equipment for substance use. However, HCV (and HIV and other germs) can also be transmitted by exposure to unsterilized equipment used for tattooing or body piercing. Cases of sexually transmitted HCV have also been reported where blood-to-blood contact occurs, particularly among men who have sex with men.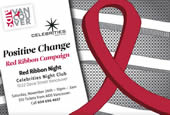 Positive Change Red Ribbon Campaign Celebration on Davie St.
November 17, 2011 - Red Ribbon Night
Start the night off with the Sisters of Perpetual Indulgence who will be singing safer sex themed Christmas Carols on the street and in the bars and pubs down Davie Street in support of AIDS Vancouver's Positive Change Red Ribbon Campaign and then head to Red Ribbon Night at Celebrities Nightclub!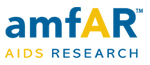 New amfAR Research Awards Bolster Search for HIV Cure
NEW YORK, November 16, 2011 - $2.1 million awarded in grants and fellowships to support a range of cutting-edge studies
Continuing its leadership in the search for a cure for HIV/AIDS, amfAR, The Foundation for AIDS Research, on Wednesday announced a new round of research grants and fellowships totaling $2.1 million.



Global Coalition for Gay Men's Health and Human Rights Announces Five-Year Strategy
November 16, 2011 (Oakland, Calif.) - Researchers, funders and grassroots organizations around the world take stock of current trends, plan for future
The group of more than 40 participants from over 25 countries, half of whom are people living with HIV, convened as part of a community-led process to create a five-year strategic plan for the Global Forum on MSM & HIV (MSMGF).



World AIDS Day Benefit Concert
November 16, 2011 - Vancouver, BC: 1 December: Voices of Hope
The Dr. Peter AIDS Foundation invites you to our fourth annual Voices of Hope concert - an evening of remembrance and celebration on World AIDS Day, sponsored nationally by the M.A.C AIDS Fund, Bristol-Myers Squibb, Franklin Templeton, Gilead, TELUS Communications, and ViiV Healthcare.



AIDS Vancouver's Positive Change Red Ribbon Campaign launches Educate to Empower
November 16, 2011 - Vancouver, BC: November 17, AIDS Vancouver will launch their Educate to Empower: Training of Trainers Curriculum today as part of AIDS Vancouver's "Positive Change Red Ribbon Campaign" from November 1st to December 1st, World AIDS Day.
November 17th from 2pm to 4pm
1107 Seymour Street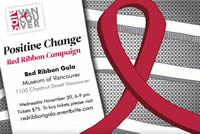 Positive Change Red Ribbon Gala
November 16, 2011 - Please Join AIDS Vancouver, on the eve of World AIDS Day, at the Museum of Vancouver for our second annual Positive Change Red Ribbon Gala. This fabulous event is the highlight of the 2011 Positive Change Red Ribbon Campaign!
Wednesday November 30, 6-9 pm
Museum of Vancouver, 1100 Chestnut Street

Ageing with HIV: attitudes and experiences of gay men shaped by length of diagnosis
16 November 2011 - The attitudes of older HIV-positive gay men towards ageing are affected by the period of time since diagnosis with the virus and personal experiences of the epidemic, British research published in the online edition of Culture, Health & Sexuality suggests.
Read more...
US government HIV/AIDS clinical trial sites to accelerate completion of phase III TB drug trial
(Durban, SOUTH AFRICA, November 15, 2011)- The partnership between the NIAID's ACTG and TB Alliance joins available resources with the urgent need for TB clinical research capacity to accelerate testing of new therapies that can benefit both the HIV/AIDS and TB communities.



U.S. Conference on AIDS - Highlights of the Final Day
November 13, 2011 - This is the final in our series of daily highlights from the U.S. Conference on AIDS, which wrapped up Sunday in Chicago. In addition to highlights from the final day's activities, we also wanted to share a short interview with Mr. Jeffrey Crowley, Director of the White House Office of National AIDS Policy, we captured at the conference.



First Combination ARV Vaginal Ring for HIV Prevention Being Tested in Phase I Safety Trial
PITTSBURGH, Nov. 15, 2011 - Paired with dapivirine, maraviroc makes debut as first entry inhibitor ARV to enter clinical trials as a vaginal microbicide
In the first clinical trial of a vaginal ring combining two antiretroviral (ARV) drugs, researchers from the Microbicide Trials Network (MTN) are collaborating with the International Partnership for Microbicides (IPM) to evaluate whether the ring is safe for use in women.

Hope for more options in couples where one partner is HIV positive
15-Nov-2011 - In sub-Saharan Africa, couples in long-term relationships where one partner is HIV-positive and the other is HIV-negative (HIV serodiscordant couples) could benefit from anti-AIDS drugs (antiretroviral therapy) given either as treatment or as a prevention measure (prophylaxis) to reduce the risk of HIV transmission.



Bio-Alcamid-
Re: Antibiotic prophylaxis for patients who have had Bio-Alcamid injections into their cheeks
November 14, 2011
Dear Dentist,
We have just completed a 4-year follow up analysis of our randomized controlled trial of the use of Bio-Alcamid. 15.6% (5/32) of our patients had confirmed infections and another 9.4% had possible infections (3/32) in the facial areas related to Bio-Alcamid injections.



'Called to Care' - a vital anti-AIDS resource
November 13, 2011 - "AIDS is not a punishment from God." This is one of the many messages of the 'Called to Care' toolkit, which is enabling growing numbers of church leaders in Africa to respond more positively and effectively to the challenges of HIV and AIDS for their communities.



U.S. Conference on AIDS - Highlights of Day 3
November 13, 2011 - This is the third in our series of daily highlights from the U.S. Conference on AIDS in Chicago.

THE AIDS MEMORIAL QUILT AT UTAH STATE UNIVERSITY
November 13, 2011 - HIV/AIDS is a disease that impacts our community; the scars it leaves are real.



U.S. Conference on AIDS - Highlights of Day 2
November 12, 2011 - This is the second in our series of daily highlights from USCA 2011. The National HIV/AIDS Strategy (NHAS) was featured prominently again in several sessions.



GMHC at the 2011 United States Conference on AIDS
November 11-13, 2011 - Marjorie J. Hill, PhD, April Watkins and Elizabeth Lovinger are presenting at this year's United States Conference on AIDS at the Sheraton Chicago Hotel and Towers.



U.S. Conference on AIDS - Highlights of Day 1
November 11, 2011 - The 15th annual U.S. Conference on AIDS got underway yesterday in Chicago. Over the next four days we'll be sharing brief daily highlights from the conference focusing particularly on issues related to the National HIV/AIDS Strategy (NHAS).



Study in HIV-positive women links heart health to brain functioning
11 November 2011 - A team of researchers in the U.S. has been monitoring the health of several thousand women, some who have HIV and others who are at high risk for infection with HIV. They conducted preliminary neurocognitive assessments and extensive monitoring of the overall health of women in their study, particularly cardiovascular health.



New reports show philanthropic funding for AIDS down at pivotal moment in the response
Washington, D.C., London, Geneva, 10 November 2011 - Donors urged not to shift resources away from AIDS as response shows return on investments
New reports released today shows that AIDS-related funding from United States and European philanthropic donors totaled US$ 612 million in 2010, a combined 7% decrease (US$ 44 million) from 2009.



Varenicline - An Ontario study assesses safety in HIV-positive people
9 November 2011 - As it is a relatively new drug, at this time there are virtually no published studies on its safety and effectiveness in HIV-positive smokers.



Records Show Deaths Associated with Hepatitis C Have Overtaken Deaths Caused by HIV
November 8, 2011 - Those records were examined for mention of hepatitis B or C and for HIV. For the period of 1999 to 2007, deaths associated with hepatitis B remained constant, HIV declined, and hepatitis C increased - significantly.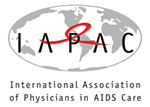 IAPAC Embraces Secretary Clinton's Call for an AIDS-Free Generation
Washington, DC - November 8, 2011 - Statement by Dr. José M. Zuniga President of the International Association of Physicians in AIDS Care in Response to US Secretary of State Hillary Clinton's Address at the National Institutes of Health

UH Rainbow Babies & Children's Hospital begins studies on vitamin D to prevent heart disease
8-Nov-2011 - CLEVELAND - Begins enrolling children and young adults, HIV and non-HIV, in studies
People who are HIV-positive, of all ages and all races, may be at particularly high risk of having vitamin D deficiency, in part, because certain HIV medications appear to lower vitamin D levels.



Understanding tobacco addiction
8 November 2011 - Tobacco smoking is relatively common among HIV-positive people; indeed, some surveys have found that as much as 50% of an HIV clinic's population are smokers. In contrast, rates of smoking among HIV-negative adults in Canada have fallen below the 20% level.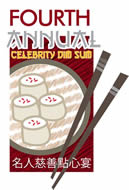 A look back at the 4th Annual Celebrity Dim Sum
The 4th Annual Celebrity Dim Sum was a delicious success, raising nearly $16,000 to benefit AIDS Vancouver's Asian Community Outreach Project!
Emceed by Fred Lee and Sophie Lui, the event included 18 local celebrities serving Dim Sum to a sold out crowd of 250 people.



Acclaimed documentary WE WERE HERE opens in Calgary and Vancouver beginning November 11th
Vancouver/Calgary - After a world tour that has included festival stops at Sundance and Berlin, David Weissman's acclaimed documentary We Were Here kicks off a theatrical release in Calgary at the Plaza Theatre and in Vancouver at the VanCity Theatre beginning November 11th.
We Were Here documents the coming of what was called the "Gay Plague" in the early 1980s. It illuminates the profound personal and community issues raised by the AIDS epidemic as well as the broad political and social upheavals it unleashed. It offers a cathartic validation for the generation that suffered through, and responded to, the onset of AIDS. It opens a window of understanding to those who have only the vaguest notions of what transpired in those years. It provides insight into what society could, and should, offer its citizens in the way of medical care, social services, and community support.



AIDS Vancouver presents touching documentary "We Were Here" to promote "Positive Change"
November 11, AIDS Vancouver Board Vice-Chair, Bradford McIntyre will open the commercial premiere of the documentary "We Were Here - The AIDS Years of San Francisco" sponsored by AIDS Vancouver at VanCity Theatre.
Bradford McIntyre, a long term survivor living with HIV since 1984, will introduce the feature length documentary "We Were Here" and share his own experience living with HIV. After the screening, Bradford will moderate a 20 min Q & A session with director David Weissman, via Skype.
We Were Here is the first film to take a deep and reflective look back at the arrival and impact of AIDS in San Francisco, and how the city's inhabitants dealt with that unprecedented calamity. It explores what was not so easy to discern in the midst of it all - the parallel histories of suffering and loss, and of community coalescence and empowerment. Though this is a San Francisco based story, the issues it addresses extend not only beyond San Francisco but also beyond AIDS itself.





HIV Awareness Boosted by "Different" Social Marketing Campaign
November 8, 2011 - Every adult who has not had an HIV test in the past year should have one the next time they have a blood test for any reason. Why? HIV is a very different disease now than it was 20 years ago. An innovative new social marketing campaign wants people to know just how different.

Creating an AIDS-Free Generation
November 8, 2011 - Secretary Clinton delivers remarks on "Creating an AIDS-Free Generation," at the National Institutes of Health's Masur Auditorium.



Get out and Do Something for World AIDS Day!
November 8, 2011 - This World AIDS Day and throughout Canadian HIV/AIDS Awareness week from November 24 to December 1, the Canadian AIDS Society is encouraging Canadians to get out and Do Something in their community to raise awareness of HIV/AIDS in Canada. This year's campaign is focusing specifically on youth. 'Do Something' is designed for youth by youth. Campaign highlights include a Youtube video competition in partnership with Abbott Laboratories and an entirely social media-based campaign that focuses on active participation.



Scientific Conference Song: A World Without AIDS
November 8, 2011 - Toulon, Var, France - The organizers of the 2012 ISHEID announce the release of a song dedicated to the fight against HIV and AIDS.
The International Symposium of HIV and Emerging Infectious Diseases (ISHEID) will be held in Marseilles (France), 23-25 May 2012. This scientific meeting will welcome more than 1,500 participants from all over the world, including researchers, doctors, and activists, all united for a cause: "Searching for an HIV Cure".

Survey finds that AIDS remains an unspeakable subject for African immigrants
November 8, 2011 - As World AIDS Day approaches on Dec. 1, University of Cincinnati research is shedding light on a culture affected by the world's highest rates of AIDS and HIV infections. An Ohio survey conducted by Matthew Asare, a native of Ghana, finds that among African immigrants, AIDS remains a public health concern.



Transmission of HIV: Scientists Spotlight Virus That Starts Infection
Nov. 7, 2011 - When HIV is transmitted from one person to another, the virus faces a genetic "bottleneck." This means that usually during heterosexual transmission, only one virus out of a swarm of frequently mutating viruses establishes the new infection.

Dr. David Ho on Magic Johnson surviving HIV
Nov 7, 2011

Records Show Deaths Associated with Hepatitis C Have Overtaken Deaths Caused by HIV
By Enrique Rivero | November 07, 2011 - A topically applied microbicide gel containing a potent anti-HIV drug has been found to significantly reduce infection when applied to rectal tissue that was subsequently exposed to HIV in the laboratory, according to a new study by the UCLA AIDS Institute. The gel was also found to be safe and acceptable to users.



Secretary of State Hilary Clinton Make Historic Speech on Global AIDS: Global HIV/AIDS Physicians Available for Comment
November 7, 2011 (WASHINGTON) - U.S. Secretary of State Hilary Clinton will be giving a speech on Tuesday, Nov. 8, 2011 at 11:00 a.m. (EST) to an audience at the National Institutes of Health just outside of Washington. This will launch a series of Obama administration speeches building momentum toward the International AIDS Conference in Washington next summer. Clinton is expected to focus her remarks on new scientific data that shows a combination of HIV prevention interventions, including treating those living with HIV with antiretroviral medications, can pave the way to the end of the global AIDS epidemic.



HIV study identifies key cellular defence mechanism
07 Nov 2011 - Scientists have moved a step closer to understanding how one of our body's own proteins helps stop the human immunodeficiency virus (HIV-1) in its tracks.



Red Ribbon & NOT OVER (1991-2011)
11/4/2011 - NOT OVER buttons
Ribbon Bees
Red Ribbon History
To commemorate the 20 years since the Visual AIDS Artists Caucus created the red ribbon , Visual AIDS commissioned artists A.K. Burns, John Chaich, Joe De Hoyos, and Avram Finkelstein to each create NOT OVER buttons. Paired with red ribbons, 10,000 NOT OVER buttons will be distributed beginning on Day With(out) Art - December 1, 2011.



What You Need to Know about HIV and AIDS
11/4/2011 - Newswise - People from all walks of life can become infected with HIV and AIDS. Knowing how to prevent them, how to live with them, and the strides made over the years to fight them are essential. This knowledge is one of the main goals of World AIDS Day, which is observed on December 1 each year.



Leslie-Lohman Museum of Gay and Lesbian Art and GMHC Host Exhibition Featuring Artists Living with HIV/AIDS
Nov. 4, 2011 - New York, NY - Starting on November 29, the Leslie-Lohman Museum of Gay and Lesbian Art will generously donate its gallery, for a third year, to host, "Art & AIDS: 30 Years," an exhibition featuring 50 artists living with HIV/AIDS. Over 150 works of art, utilizing diverse media, will be on display through December 3. The exhibition will mark the 30th year of the HIV/AIDS epidemic by including a memorial wall of artists who have died of AIDS.

Hopkins Nurse Researcher Studies Control of Secondary Infections in HIV-Positive Patients
11/3/2011 - Newswise - Deaths from HIV/AIDS are falling worldwide, prompting healthcare providers to focus on controlling the secondary infections that can be life-threatening for immunocompromised individuals. Johns Hopkins University School of Nursing assistant professor Jason Farley, PhD, MPH, is on the forefront of this research, leading several studies both here and abroad on how to protect these patients from additional disease.



ASO411:
AIDS Service Organizations (ASO)
ASO411 can help you find what you need! It's an online mapping tool that provides access to up-to-date information about HIV related programs and services in Canada.



Photographs From "A Day with HIV in America" Now Online
CHICAGO, Nov.3,2011 /PRNewswire/ - Dozens of images taken on one day, September 21, 2011, chronicle the lives of people living with and affected by HIV in America.
Just six weeks ago, more than 120 people across America captured a moment of their day to show the world the challenges and resolve of living with HIV. The poignant images and powerful stories of that day, Wednesday,September 21, are now captured in a photo essay, " A Day with HIV in America ," published today by Positively Aware.



Vancouver proclaims Red Ribbon Month in support of AIDS Vancouver's Positive Change Red Ribbon Campaign
November 1, 2011 - Vancouver, BC: Mayor Gregor Robertson, during a city council meeting today, presented AIDS Vancouver with a proclamation to launch AIDS Vancouver's second annual 'Positive Change Red Ribbon Campaign'. The campaign runs from November 1st to December 1st, wrapping up on World AIDS Day.
Accepting the proclamation was Brian Chittock, Executive Director of AIDS Vancouver and Bradford McIntyre Board Vice Chair.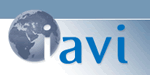 Mary Tydings, Managing Director at Russell Reynolds Associates, Joins IAVI Board
NEW YORK, NY NOVEMBER 1, 2011 - Tydings joins a diverse group of 16 directors from 10 countries with backgrounds in finance, vaccinology, international development, academia and HIV treatment and prevention, that oversees IAVI's progress and shapes its long-term strategy.

Preventing HIV/AIDS 1 SMS at a time
1-Nov-2011 - LONDON, ON - Lawson researcher hopes to make health care mobile
"We can deliver vital healthcare information via these types of mobile devices," Gwadry-Sridhar says. "Our project will deliver animated messages to people of all ages to help them understand and manage AIDS/HIV and to prevent further spread."



OraSure Applauds American Academy of Pediatrics Updated Recommendations for Routine HIV Screening for Adolescents
BETHLEHEM, Pa., Nov 1, 2011 (GlobeNewswire via COMTEX) - OraSure Technologies, Inc. today issued a statement in support of updated recommendations issued by the American Academy of Pediatrics ("AAP") on HIV screening for adolescents.



Ready to Join us in Facing AIDS for World AIDS Day 2011?
Write. Snap. Share.
That's how easy it is to participate in AIDS.gov's Facing AIDS 2011 for World AIDS Day (December 1) photo initiative - back by popular demand!



Red Ribbon Breakfast
Fundraiser Breakfast
The Red Ribbon Breakfast is a free event that provides information about POSITIVE LIVING BC and its members, and is an inspirational, informative not-to-be missed fundraising breakfast.
Date: Wednesday November 2, 2011
Time: 7:30am - 8:30am
Location: Park Ballroom, Four Seasons Hotel , 791 West Georgia Street, Vancouver, BC



GUILTY PLEASURES - A Concert Fundraiser
Come & Enjoy an evening of Entertainment & Charity with Special Guest Prince Poppycock
Date: Saturday, November 19, 2011
Time: Doors open at 7:00pm. Show at 8:00pm
Where: Club FiveSixty, 560 Seymour Street, Vancouver, BC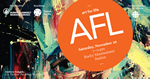 Art for Life
18th Annual ART FOR LIFE Fine Art Auction
"An Auction in 3 Acts"
Saturday, November 26, 2011
Rocky Mountaineer Station - 1755 Cottrell Street, Vancouver BC
Build your art collection and join us for an evening of art-inspired performances, cocktail-style bites, sweet treats and libations. With an exciting private concert by Vancouver's own Bif Naked, this is the art event of the season you will not want to miss!



Ontario HIV Treatment Network Research Conference
RESEARCH at the FRONT LINES: Influencing Policy, Practice and Programs
WHEN: November 14 - 15, 2011
WHERE: Hilton Toronto Hotel 145 Richmond Street West 416 869 3456
Mark your calendars! The OHTN Research Conference is right around the corner. Community members, research scientists, clinicians, students, policy-makers, service providers and people living with HIV will father in Toronto to explore a wide range of complex and sometimes provocative concerns.

====================================