Positively Positive - Living with HIV/AIDS:
HIV/AIDS News Archive - April 2008




mtvU & KAISER FAMILY FOUNDATION LAUNCH POSorNOT.com TO CHALLENGE STIGMA, FIGHT SPREAD OF HIV/AIDS
Wyclef Jean, Fall Out Boy, Will.i.am, Alyssa Milano, Say Anything, Perez Hilton, Angels & Airwaves, Atmosphere and Many More Helping Fuel Game's Viral Spread
Developed in Partnership With POZ Magazine, "Pos or Not" Confronts Stereotypes Through Personal Stories of Americans Living With and Without HIV/AIDS
New York, NY - April 30, 2008 - mtvU, MTV's Peabody and Emmy Award-winning college network, and the Kaiser Family Foundation, in partnership with POZ Magazine, today unveiled "Pos or Not" (www.PosorNot.com): an online game that challenges stereotypes and breaks down the barriers that may prevent people from talking openly about HIV/AIDS, getting tested, and using protection.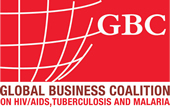 NYSE Euronext Engages in Fight Against Three of the Biggest Threats to Global Health, Security and Stability
New York, NY - April 30, 2008 - The Global Business Coalition on HIV/AIDS, Tuberculosis and Malaria announced today that NYSE Euronext, the world's largest exchange group and a world leader for listings, cash equity trading and the distribution of international market data, has joined the Coalition and its fight against the world's most lethal epidemics.



BE AT THE HEART OF FASHION WITH AU COEUR DE LA MODE
QUEBEC'S MOST IMPORTANT AIDS FASHION CHARITY EVENT IS BACK.
Farha Foundation celebrates its 21st edition of fundraising through fashion
What will you be wearing on Sunday, May 4? AU COEUR DE LA MODE, Quebec's most important AIDS fashion charity event, is back by popular demand, attracting the fashion forward and fashion shoppers of Montreal.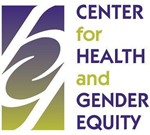 Despite Anti-Condom Policies, U.S. Shipments of Female Condoms Quadruple
But New Report Suggests that Ineffective Programming, Lack of Political Will Continue to Deny Female Condom Access to Women in Countries Most Impacted by HIV
WASHINGTON--April 22, 2008 - In a report released today, Saving Lives Now: Female Condoms and the Role of U.S. Foreign Aid, the Center for Health and Gender Equity highlights a little-known--and perhaps ironic--fact: While the Bush Administration has promoted ideologically driven HIV prevention policies and programs that stigmatize and discourage condom use, the U.S. has more than quadrupled international shipments of female condoms since the inception of the President's Emergency Plan for AIDS Relief in 2004. However, female condoms still represent less than two percent of U.S. international condom procurement.

Canadian AIDS Care Nurses Voice Support for Harm Reduction
Harm reduction is part of professional and ethical nursing standards
OTTAWA, ONTARIO--(Marketwire - April 22, 2008) - Nurses caring for people with HIV/AIDS have a professional obligation to promote the health and well-being of their patients, which includes supporting strategies that reduce harm to patients dealing with addictions, says the Canadian Association for Nurses in AIDS Care (CANAC).

ACLU Tells Peace Corps To Stop Barring People With HIV From Serving As Volunteers
(April 21, 2008, New York) - - The American Civil Liberties Union sent a letter to the Peace Corps today demanding that it change its policy of barring people with HIV from serving as volunteers. The ACLU sent the letter on behalf of a Denver volunteer who was sent home from his post in the Ukraine and terminated after he tested positive for HIV. Awareness programmes are not enough to combat discrimination against HIV/AIDS patients, and more networking is necessary among all stake holders - the HIV/AIDS affected, health workers, NGOS and government agencies, said experts at a conference here Tuesday.



Global Love Day
Love Begins With Me
May 1, 2008
Join people around the world in Celebrating and Expanding LOVE



MANITOBA FORCED HIV TESTING LAW BASED ON FLAWED RATIONALE
Ill-conceived legislation creates potential for human rights violations
Toronto, April 16, 2008 - Legislation introduced today by the Manitoba Minister of Health to authorize the forced testing of people for HIV and other infections in situations of possible occupational and non-occupational exposure to blood or other bodily fluids is based on a flawed rationale and raises serious human rights concerns, said the Canadian HIV/AIDS Legal Network.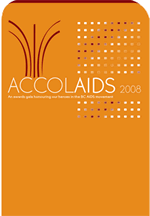 HIV Super Heroes Honoured at 7th Annual AccolAIDS Gala
Vancouver, B.C. - It was a gathering of heroes at the Fairmont Hotel Vancouver on the evening of Sunday, April 13th 2008. Nominees, community leaders and people living with HIV gathered to celebrate the 7th Annual AccolAIDS Awards at the British Columbia Persons With AIDS Society (BCPWA) fundraising gala.


AIDS 2008 April Update
As the conference draws near and many deadlines have already passed, we offer a friendly reminder to those wishing to attend AIDS 2008 - or submit an exhibition or affiliated events application - to keep an eye on upcoming deadlines.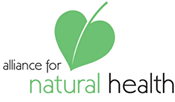 BAD SCIENCE + BAD MEDIA
= CONFUSED CONSUMERS
The latest sleight of hand from the anti-vitamin lobby
16 April 2008 - Today sees the release of yet another "study" led by Serbian scientist and "visiting researcher" at Copenhagen University Hospital, Goran Bjelakovic. His name is now synonymous with vitamin meta-analyses (studies of other studies) which appear to show that vitamin supplements either don't work or end up increasing your risk of death.


Saving Lives Now: Female Condoms and the Role of U.S. Foreign Aid
Report Launch and Community Briefing
Please join the Center for Health and Gender Equity for the release of our new report Saving Lives Now: Female Condoms and the Role of U.S. Foreign Aid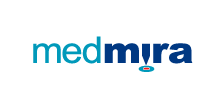 MedMira Gains Market Traction in Eastern Europe and Latin America - Multiplo Triple Test to be Introduced as Market Expansion Continues
HALIFAX, April 15 /CNW/ - MedMira Inc., ("MedMira") (TSX Venture: MIR, NASDAQ: MMIRF), a global market leader in premium rapid diagnostic solutions, announced today that it is gaining healthy market traction and realizing steady sales of the company's rapid HIV tests in Eastern Europe and Colombia.



Fading Smiles: One Third of Thailand's Gays Threatened by HIV
Kingdom's HIV infection rate among gay,bi men has risen to 30.7% in 2007
The Thai Ministry of Public Health has released figures detailing the dramatic rise of HIV infection among MSM (men who have sex with men). Estimated at 28% in 2005, that number has increased to just under 31% in 2007.



Another Chance to Hear Archbishop Tutu Speak!
Earlier this week a crowd of almost 500 people witnessed history by attending IGLHRC's A Celebration of Courage gala awards ceremony in San Francisco. They saw veteran anti-apartheid campaigner and Nobel Peace Prize recipient Archbishop Desmond Tutu accept IGLHRC's OUTSPOKEN Award, recognizing his leadership as a global ally of the LGBTI community. And they heard him address the LGBTI community in the U.S. for the very first time.

Expert Panel Report on Supervised Injection Site Released
OTTAWA - April 11, 2008 - Health Minister Tony Clement today released the Final Report of an Expert Advisory Committee summarizing evidence-based research on supervised injection sites (SIS) with special reference to Insite, Vancouver's SIS.


AIDS 2008: Visa requirements for journalists, REGARDLESS OF COUNTRY OF ORIGIN
(La información está disponible en español luego del texto en inglés.)
Should you be attending the XVII International AIDS Conference, please read the information below carefully. All journalists, regardless of country of origin, must receive a visa to enter Mexico to report on the conference.



A Taste for Life
Come Celebrate 10 years of A Taste for Life, Wednesday April 23rd, 2008
A Taste For Life is a unique fundraising event that has been helping men, women and children living with HIV/AIDS for 10 years in Ottawa. This year 20 communities in Ontario will be taking part in A Taste for Life! Visit the website to choose a location near you and help your local AIDS Service Organizations.



Nagasaki University Awarded Clinical Research Grant to Study Cell-Enhanced Reconstruction in HIV Therapy-Induced Facial Atrophy Using Celution® 800 System
SAN DIEGO & NAGASAKI, Japan, Apr 09, 2008 (BUSINESS WIRE) - Nagasaki University will sponsor and perform a clinical study on the use of cell-enhanced reconstruction in HIV therapy-induced facial atrophy, a condition where adipose (fat) tissue becomes unevenly lost, leaving patients with a gaunt appearance.



Archbishop Tutu Speaks Up Rights for LGBTI People
(New York, April 9, 2008) - Comparing the importance of speaking up for human rights to the basic act of breathing, Archbishop Desmond Tutu gave an historic speech to the lesbian, gay, transgender, bisexual and intersex (LGBTI) community at Grace Cathedral, San Francisco last night. A crowd of 500 people heard the Nobel Peace Prize recipient condemn the persecution of LGBTI people, apologize on behalf of his Church for ostracizing gay people, and challenge China to improve its human rights record-all in the first ever direct address by the Archbishop to a large gathering of the LGBTI community in the United States.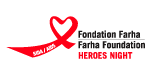 The Farha Foundation's seventh annual HEROES NIGHT
7e soirée annuelle HOMMAGE AUX HÉROS de la Fondation Farha
MONTRÉAL, QUÉBEC - April 8, 2008 - The story of AIDS in Québec is similar to other stories that unfolded around the world: at the beginning, hundreds, even thousands of people from all social classes were dying on a daily basis from a disease as yet unnamed. AIDS has gained ground and today touches millions of people around the world but after almost 30 years of fighting this disease it is still plagued with the stigma that follows it: ignorance, prejudice and suffering. Like history, some heroes come to the forefront, and shine their comforting energy in the face of adversity.



IAS CALLS FOR IMMEDIATE RELEASE OF CHINESE ACTIVIST
3 April 2008 (Geneva, Switzerland) - The International AIDS Society (IAS) today expressed grave concern over the sentencing of Hu Jia - a prominent Chinese human rights activist - on charges of subversion, and called for Mr Jia's immediate and unconditional release.




Visual AIDS - April Web Gallery
April 2008
VISUAL AIDS and THE BODY announces NEW WEB EXHIBITION
Red, White and Blue curated by Max-Carlos Martinez and Edward Winkleman



Archbishop Tutu to Give Historic Address to LGBTI Community in San Francisco
(April 1, 2008, New York) - On April 8, 2008, Archbishop Desmond Tutu will give an historic 30-minute address to the lesbian, gay, bisexual, transgender and intersex (LGBTI) community at Grace Cathedral, San Francisco-the first time that he has directly addressed such a large LGBTI gathering in the United States. He will address a crowd of approximately 400 people at A Celebration of Courage, the International Gay and Lesbian Human Rights Commission's (IGLHRC's) annual gala awards ceremony, where he will also be honored for his leadership on human rights.

====================================