Positively Positive - Living with HIV/AIDS:
HIV/AIDS News Archive - November 2009



Canada's AIDS researchers to meet in Saskatchewan
November 30, 2009 - The theme of "New Challenges, New Commitments" reflects this new direction. The epidemic never ceases to surprise us, and we are constantly seeking evidence-based approaches to help the men, women and children infected with and affected by HIV/AIDS around us.

La Saskatchewan accueillera les chercheurs canadiens spécialistes du sida
Le 30 novembre 2009 - L'Association canadienne de recherche sur le VIH (ACRV) annonce qu'elle va réunir plus de 600 des meilleurs chercheurs canadiens spécialistes du sida à Saskatoon en mai prochain, afin qu'ils se penchent sur la problématique des taux croissants de nouveaux cas dans cette région du pays et qu'ils contribuent ainsi à susciter de nouveaux engagements à l'endroit d'un plan de lutte national contre le VIH/sida.



The International AIDS Society Announces Washington, DC, as Site of the XIX International AIDS Conference in July 2012
30 November 2009 (Washington, DC) - Removal of Entry Restrictions on People Living with HIV by the U.S. Allows for Return of Conference after 22-Year Absence
At the White House today, the International AIDS Society (IAS) announced that the XIX International AIDS Conference (AIDS 2012) will be held in Washington, DC, in July 2012. The IAS Governing Council decided to hold AIDS 2012 in Washington, DC, following U.S. President Barack Obama's October announcement that the nation would end its entry restrictions on people living with HIV effective January 4, 2010. The conference was last held in the United States in 1990 in San Francisco, California.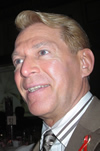 HIV diagnosis is not a death sentence
25 years later I'm still here
Today, I am celebrating an Anniversary. I don't recall the exact day I found out I was infected with HIV, it was sometime in 1984. The day that stands out most for me is November 28th 1985.

McGill Daily on the dangers of denialism
November 26, 2009 - Christina Maggiore died of an AIDS-related illness on December 27, 2008. She was a successful businesswoman who started a multimillion-dollar import/export clothing company, and a freelance consultant for U.S. government export programs. Maggiore is most notorious for her role as an HIV-positive activist who promoted the idea that HIV is not the real cause of AIDS. She was an HIV-denialist.
Read more...
Tailor-made HIV/AIDS treatment closer to reality
Nov. 26, 2009 - An innovative treatment for HIV/AIDS patients developed by researchers has passed its first clinical trial with flying colours. The new approach is an immunotherapy customized for each individual patient, and was developed by Dr. Jean-Pierre Routy from the Research Institute of the MUHC in collaboration with Dr. Rafick Sékaly from the Université de Montréal. "This is a vaccine made for the individual patient - an "haute couture" therapy, instead of an off-the-rack treatment" said Dr Routy.

Some patients diagnosed with HIV experience improved outlook on life
25-Nov-2009 - CINCINNATI - A new study from researchers at the University of Cincinnati (UC) and the Cincinnati Department of Veterans Affairs Medical Center reaffirms that some patients with HIV experience an improved quality of life following their diagnosis.



19th Annual Canadian Conference on HIV/AIDS Research (CAHR 2010)
May 13 to 16, 2010, Saskatoon, Saskatchewan
The theme of "New Challenges, New Commitments" reflects this new direction. The epidemic never ceases to surprise us, and we are constantly seeking evidence-based approaches to help the men, women and children infected with and affected by HIV/AIDS around us.



AIDS Activists to President Obama, Mayor Fenty: Your Choices are Failing People Living with HIV
November 24, 2009 - Washington, DC - Following the recent announcement by the World Health Organization that HIV is the leading killer of women around the world, and reports that HIV infection rates in Washington D.C. have reached roughly one in 20 people, DC residents and AIDS activists will gather in protest in Washington, DC on World AIDS Day, Tuesday, December 1st. Activists will demonstrate, in a stark display, the choices faced by Mayor Fenty and President Obama: maintain the current course and millions will die-or fix the system and they will live.
What: A mock funeral procession at the White House and creative action at the John. A Wilson Building
When and Where: Tuesday, December 1 2009 beginning at 12:15 at Lafayette Park, across from the White House; proceed to Freedom Plaza, 14th and Pennsylvania Avenue



CANFAR Mixes Designer Digs With Delectable Dishes For Bloor Street Entertains
November 24, 2009 (Toronto, ON) - Number of Canadians with HIV grows; CANFAR only national charity dedicated to finding a cure through research
Bloor Street Entertains, the Canadian Foundation for AIDS Research 's (CANFAR) flagship event, is one of Canada's largest and most anticipated fundraising galas. On Wednesday November 25 th , stores, museums and galleries in Toronto 's most exclusive shopping area will open their doors for dinner, turning chic showrooms and unique spaces into five-star dining rooms. The dinners will be followed by The Party at the Royal Ontario Museum. Now in its thirteenth year, Bloor Street Entertains assists CANFAR in its front-line efforts to fund research related to the prevention and treatment of HIV/AIDS and has raised nearly $4 million.



HIV in Canada - How Do You See It?
November 24, 2009, Ottawa, ON - On the occasion of Canadian HIV/AIDS Awareness Week, the Canadian AIDS Society is asking Canadians, "HIV is in Canada -- How do you see it?"
"With approximately 63,000 people currently living with HIV in Canada, HIV is all around us, but do we see it?" asks Monique Doolittle-Romas, Executive Director of the Canadian AIDS Society.
Le VIH au Canada : comment le voyez-vous?
24 novembre 2009, Ottawa, OntarioÀ l'occasion de la Semaine canadienne de sensibilisation au VIH/sida, la Société canadienne du sida demande aux Canadien-nes : Le VIH au Canada, comment le voyez-vous? .
Approximativement 63 000 personnes vivent avec le VIH/sida au Canada. Le VIH est partout autour de nous, mais le voyons-nous? , lance Monique Doolittle-Romas, directrice générale de la Société canadienne du sida.



French doctors find unprotected sex leads to repeated bouts of hepatitis C
November 13, 2009 - For HIV-positive people, unprotected anal intercourse can transmit many germs- including hepatitis-causing viruses (hepatitis B and hepatitis C viruses), LGV (Lymphogranuloma venereum), syphilis and HPV (human papillomavirus), as well as new and as yet unknown emerging infections. It can also allow for the transmission of new, perhaps drug-resistant strains of HIV. In the setting of HIV co-infection, hepatitis B and C viruses can cause accelerated liver damage and hepatitis recovery rates are generally lower than in HIV-negative people.
Read more...
AIDS research reveals a lack of family-planning programs in Uganda
23-Nov-2009 - University of Alberta graduate student Jennifer Heys wants to make her message clear: there needs to be more education in Ugandan communities about contraception.

Researchers Try to Solve the Mystery of HIV Carriers Who Don't Contract AIDS
Scientists have an obligation to speak out when political leaders "systematically ignore scientific evidence," says a leading researcher with the British Columbia Centre for Excellence in HIV/AIDS in Vancouver.
Read more...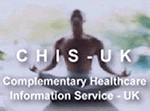 Feel the Fear and Do It Anyway
November 20, 2009 - "What is stopping you from being the person you want to be and living your life the way you want to live it?"
Dr. Susan Jeffers tells us that the answer to that question is fear.fear of tackling an issue with your boss, fear of getting to grips with a problem in your life. Fear of change. Fear of taking control...the list could go on! Susan wrote the ground-breaking popular psychology self-help book, Feel the Fear And Do It Anyway over 20 years ago, and it continues to ride high in the bestseller charts because it showed us all, in simple terms, how to transform our anxieties into confidence, action and love.
Read more...


INTERNATIONAL AIDS SOCIETY DEMANDS CANADIAN PRIME MINISTER HARPER AND OTHER G8 LEADERS MEET THEIR COMMITMENTS ON AIDS FUNDING
19 November 2009 (Vancouver, Canada) - As its 6th Annual Governing Council Retreat drew to a close today in Vancouver, British Columbia, the International AIDS Society (IAS) called on Canadian Prime Minister Stephen Harper and leaders of the other Group of Eight (G8) nations to fulfill their 2005 commitment to fully fund efforts to achieve universal access to HIV prevention, treatment, care and support by 2010.



NIDA Stimulus Grant to Assess the Benefits of Counseling with HIV Screening
November 18 , 2009 - Public health experts encourage everyone between the ages of 13 and 64 to be HIV tested. Researchers at the University of Miami Miller School of Medicine and the San Francisco Department of Public Health will determine whether receiving a rapid HIV test and counseling offers healthier outcomes than rapid testing alone, with a $12.3 million grant awarded through the American Recovery and Reinvestment Act. The grant is being funded by the National Institute on Drug Abuse (NIDA), part of the National Institutes of Health.

Many pregnant women avoid HIV screening in Africa
19-Nov-2009 - 'Prevention is the best cure' is a common expression, but what happens if preventative measures are not used? A large proportion of pregnant Ugandan women are going out of their way not to be HIV tested, increasing the risk of mother-to-child transmission.

Toward explaining why hepatitis B hits men harder than women
18-Nov-2009 - Scientists in China are reporting discovery of unusual liver proteins, found only in males, that may help explain the long-standing mystery of why the hepatitis B virus (HBV) sexually discriminates -- hitting men harder than women. Their study has been published online in ACS' Journal of Proteome Research, a monthly publication.



RESEARCH SYMPOSIUM WILL EXPLORE THE SCIENCE OF COMPLEMENTARY AND ALTERNATIVE MEDICINE
November 18 , 2009 - WHAT: The National Center for Complementary and Alternative Medicine (NCCAM) will celebrate a decade of rigorous research with NCCAM's 10th Anniversary Research Symposium: Exploring the Science of Complementary and Alternative Medicine.
WHEN: Tuesday, December 8, 2009, 9 a.m. to 4:15 p.m. ET
WHERE: Masur Auditorium, Building 10, National Institutes of Health, Bethesda, Maryland, to develop a focus in clinical and translational research informatics.
HOSTS: Josephine P. Briggs, M.D., director of NCCAM

Immediate, aggressive spending on HIV/AIDS could end epidemic
Money available to treat HIV/AIDS is sufficient to end the epidemic globally, but only if we act immediately to control the spread of the disease. That was the conclusion of a study just published in the open-access journal, BMC Public Health. This approach defies conventional thinking, which recommends gradual spending over 15-20 years.



Public Protests Worldwide on Uganda Anti-Gay Measure
November 17, 2009 - New York City Demonstration at 12:30 pm ET, Thursday, November 19
A global public protest against a proposed Anti-Homosexuality Bill in Uganda will take place this week in New York City aligned with global human rights protests in other cities.
Uganda Permanent Mission to the United Nations
336 East 45th Street
New York City
12:30 PM ET, Thursday, November 19, 2009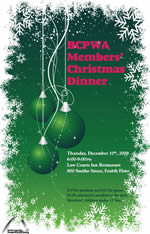 BCPWA Members Christmas Dinner
Thursday, December 10th, 2009
6:00 - 9:00pm
Law Courts Inn Restaurant
800 Smithe Street, Fourth Floor
Vancouver, B.C.



Serosorting or seroguessing?
November 13, 2009 - Some sexually active adults serosort-they have sex with people of the same HIV serostatus. In theory, serosorting should reduce the transmission of HIV. However, some people who serosort do so to avoid the use of condoms during insertive sex.
Researchers in Australia have been studying the sexual behaviour of HIV-positive and HIV-negative men over the past several years. They have found that some men, rather than having explicit conversation about serostatus with casual sex partners, were making assumptions or guesses about whether or not their partners were HIV positive.
Read more...


Global Fund Extension of HIV Prevention Programmes for People at High Risk for HIV in Russia Will Save Thousands of Young Lives
13 November 2009 (Geneva, Switzerland) - International AIDS Society and International Harm Reduction Association Call on Russian Government to Simultaneously Expand Access to HIV Prevention Programmes for People Who Inject Drugs
The International AIDS Society (IAS) and the International Harm Reduction Association (IHRA) today welcomed the announcement by the Global Fund to Fight AIDS, Tuberculosis and Malaria (GFATM) to extend by two years its funding of HIV prevention programmes (known as the GLOBUS grant) in the Russian Federation at a cost of US$24 million.

No-entry zones for AIDS virus
12 -Nov-2009 - The AIDS virus inserts its genetic material into the genome of the infected cell. Scientists of the German Cancer Research Center have now shown for the first time that the virus almost entirely spares particular sites in the human genetic material in this process. This finding may be useful for developing new, specific AIDS drugs.

Shape of things to come: Structure of HIV coat could lead to new drugs, says Pitt team
PITTSBURGH, Nov. 12 - Structural biologists at the have described the architecture of the complex of protein units that make up the coat surrounding the HIV genome and identified in it a "seam" of functional importance that previously went unrecognized. Those findings, reported today in Cell, could point the way to new treatments for blocking HIV infection.

Major Conference on Natural Immunity to HIV/AIDS
November 12, 2009 - More than 75 of the world's top HIV/AIDS researchers will assemble in Winnipeg, Canada, this weekend to discuss the phenomenon of natural immunity to HIV/AIDS.
The International Centre for Infectious Diseases (ICID), the University of Manitoba and the Public Health Agency of Canada are holding the first International Symposium on Natural Immunity to HIV (ISNIH) from November 15 - 17, 2009. The conference is being sponsored by the Bill & Melinda Gates Foundation, the University of Manitoba and the Public Health Agency of Canada.



Changes in sexual behaviour and HIV risk
November 10, 2009 - The widespread availability of highly active antiviral therapy (HAART) in high-income countries has had a profound impact-deaths from AIDS-related infections are uncommon, at least among people who are engaged in their care and treatment.
Read more...
Scientists explain binding action of 2 key HIV antibodies; could lead to new vaccine design
9-Nov-2009 - A very close and detailed study of how the most robust antibodies work to block the HIV virus as it seeks entry into healthy cells has revealed a new direction for researchers hoping to design an effective vaccine.



Africa Action Applauds U.S. Decision to Lift HIV Travel Ban, Calls for Sustained U.S. leadership on Global Health Ahead of Global Fund Board Meeting
Friday, November 06, 2009 (Washington, DC) - Africa Action congratulates President Obama and the administration's leadership in lifting the 22-year-old HIV travel and immigration ban in the U.S. Reducing stigma and discrimination associated with HIV is an integral part in the fight against HIV/AIDS and the promotion of human rights internationally.

ELCA Presiding Bishop Welcomes Travel Policy Change for People with HIV
November 5, 2009 - CHICAGO (ELCA)- The presiding bishop of the joined others in welcoming a decision by U.S. President Barack Obama to remove entry restrictions into the United States for people who are HIV-positive.

New synthetic molecules trigger immune response to HIV and prostate cancer
5-Nov-2009 - New Haven, Conn. - Researchers at Yale University have developed synthetic molecules capable of enhancing the body's immune response to HIV and HIV-infected cells, as well as to prostate cancer cells. Their findings, published online in the Journal of the American Chemical Society, could lead to novel therapeutic approaches for these diseases.



Punishing Success in Tackling AIDS
Johannesburg/New York, November 5, 2009 - Funders' Retreat Could Wipe Out Health Gains in HIV Affected Countries
A retreat from international funding commitments for AIDS threatens to undermine the dramatic gains made in reducing AIDS-related illness and death in recent years, according to a new report released today by the international medical humanitarian organization .



IAS URGES NEW FOCUS ON ART AS PREVENTION, CALLS FOR IMMEDIATE GLOBAL ACTION AND FUNDING FOR UNIVERSAL ACCESS TO HIV THERAPY
4 November 2009 (Geneva, Switzerland) - International AIDS Society today saluted the World Health Organization (WHO) for its focus on scaling up antiretroviral therapy (ART) as prevention as well as for treatment. The WHO consultation that concluded today has reaffirmed the urgent need for universal access to ART for the treatment of people living with HIV, emphasizing the clinical benefit of early treatment for individuals, as well as the prevention impact of increased access to ART in reducing HIV transmission and tuberculosis (TB) incidence. The IAS's statement came at the end of a three-day consultation on ART for HIV Prevention convened by WHO.

Global challenges and opportunities in fighting HIV/AIDS and neglected diseases
3-Nov-2009 - Bethesda, MD - Responding to the HIV/AIDS pandemic and tackling so-called neglected tropical diseases are the focus of the November/December 2009 edition of Health Affairs. The articles, by leading global health experts from around the world, show that although these challenges differ dramatically, rising to meet them could save millions of lives.



Leslie Lohman Gay Art Foundation and Gay Men's Health Crisis Host Art Exhibition Featuring 50 Artists Living with HIV/AIDS
New York, NY - Starting on Tuesday, November 3, the Leslie/Lohman Gay Art Foundation will donate its gallery to host, "Art & AIDS: Living for the Moment," an exhibition featuring 50 artists living with HIV/AIDS. Over 130 works of art, utilizing diverse media, will be on display through November 7.



DC AIDS Scandal Spurs AHF to Call for Congressional Investigation
Washington, DC - November 2, 2009 - AIDS Healthcare Foundation (AHF) - On the heels of a recent series of Washington Post articles on widespread mismanagement and corruption in the District of Columbia's HIV/AIDS programs, AIDS Healthcare Foundation (AHF) today called for a Congressional investigation into the ongoing scandal.

Statement by Kathleen G. Sebelius, Secretary of Health and Human Services, on the Repeal of the HIV Entry Ban
November 2, 2009 - WASHINGTON - (Business Wire) - Today, we will publish a rule in the Federal Register announcing that the United States will drop HIV from the list of diseases barring visitors from entering this country, effective Jan. 1, 2010.

====================================