Positively Positive - Living with HIV/AIDS:
HIV/AIDS News Archive - February 2011



Elizabeth Glaser Pediatric AIDS Foundation Announces Winner of International Leadership Award
February 28, 2011 - Boston, Massachusetts. - The Elizabeth Glaser Pediatric AIDS Foundation, a worldwide leader in the fight to eliminate pediatric HIV and AIDS, announced today that Dr. Landon Myer of the University of Cape Town, South Africa, is the Foundation's 2011 International Leadership Award (ILA) recipient.



AIDS/LifeCycle 10 Closes Cyclist Registration
LOS ANGELES, February 28, 2011 - San Francisco-to-Los Angeles bike ride is world's largest annual HIV/AIDS fundraiser
For only the second time in the history of AIDS/LifeCycle-the world's largest annual HIV/AIDS fundraising event-organizers have closed the event to new rider registrations. Approximately 2,500 people from 40 states and nine countries will begin the seven-day ride from San Francisco to Los Angeles on June 5, the 30th anniversary of the day the U.S. Centers for Disease Control & Prevention first reported cases of AIDS.



TOP SCIENTISTS UNITE TO DEVELOP GLOBAL SCIENTIFIC STRATEGY TOWARDS AN HIV CURE
28 February, 2011 (Boston, United States) - More than 30 scientists gathered for a one-day meeting prior to the 18th Conference on Retroviruses and Opportunistic Infections (CROI) to launch an international working group on HIV reservoirs and strategies to control them.

Women living with HIV fight challenges through photography
Feb. 28, 2011 - COLUMBIA, Mo. - University of Missouri project empowers women to make changes by taking pictures, documenting their lives
A picture may be worth a thousand words, but for women living with human immunodeficiency virus (HIV), the virus that causes AIDS, a picture can help them deal with the challenges of living with the virus.

Researchers reformulate tenofovir vaginal gel for rectal use
BOSTON, Feb. 28, 2011 - 'New' gel safe and effective in laboratory studies
A change in the formulation of tenofovir gel, an anti-HIV gel developed for vaginal use, may make it safer to use in the rectum, suggests research presented today at the 18th Conference on Retroviruses and Opportunistic Infections (CROI).

Tenofovir gel provides high level of protection against HIV in rectal tissue
BOSTON, Feb. 28, 2011 - Strongest effect seen in tissue taken from participants after 1 week of use
A gel developed to protect against HIV during vaginal sex produced a strong antiviral effect when used in the rectum, according to an early-phase study presented today at the 18th Conference on Retroviruses and Opportunistic Infections (CROI).

Study comparing tenofovir gel and oral tablet finds gel provides more drug to tissue
BOSTON, Feb. 28, 2011 - Preferences for HIV prevention products differ among US and African women
In the first study to make head-to-head comparisons between tenofovir gel and oral tenofovir - two promising approaches for preventing HIV in women - researchers found that daily use of the vaginal gel achieved a more than 100-times higher concentration of active drug in vaginal tissue than did the oral tablet, while, compared to the gel, the tablet used daily was associated with a 20-times higher active drug concentration in blood..

When HIV moves into nursing homes
Feb 27 2011 - Toronto's HIV/AIDS experts and activists are growing increasingly alarmed by "a hidden epidemic" - infected people who have lived decades longer than anyone imagined and are being hit with a host of aging illnesses in their 30s, 40s and 50s. They include dementia, cardiovascular and liver disease, cancers, diabetes, osteoporosis, emphysema and kidney problems.



International AIDS Society and AIDS 2012 partners join District of Columbia Mayor Vincent Gray to announce plans for collaboration as city prepares to host XIX International AIDS Conference (AIDS 2012)
25 February 2011 (Washington, DC) - Local conference office begins preparations for biennial conference expected to bring more than 20,000 delegates from 200 nations to city seriously impacted by HIV
District of Columbia officials and the International AIDS Society (IAS) on behalf of all the partners* of AIDS 2012 announced significant progress and collaboration today in the planning of the XIX International AIDS Conference (AIDS 2012), to be held in Washington, DC from 22 to 27 July 2012 at the Walter E. Washington Convention Center.

HIV makes protein that may help virus's resurgence
Feb. 25, 2011 - Children's Hospital of Philadelphia study sheds light on how HIV takes over cell cycle
New research enhances the current knowledge of how human immunodeficiency virus type-1 (HIV-1), which causes AIDS, controls the cell cycle of cells that it infects. The new findings may shed light on how the virus reactivates after entering a dormant state, called latency.



CATIE News - Voriconazole - complex drug interactions possible with HAART
2011 Feb 25 - Voriconazole (Vfend) is a powerful antifungal drug that is used in people with weakened immune systems who have developed life-threatening infections caused by the mould or fungus Aspergillus fumigatus .



Study Examines Recurrent Wound Botulism in Injection Drug Users
Feb. 25, 2011 - Botulism is a rare disease and recurrent botulism even more rare. However, in California, recurrent wound botulism among injection drug users has been on the rise and makes up three-quarters of reported cases in the United States. A new study published in Clinical Infectious Diseases and currently available online examines this problem.

Rare HIV-positive individuals shed light on how body could effectively handle infection
24-Feb-2011 - Although untreated HIV infection eventually results in immunodeficiency (AIDS), a small group of people infected with the virus, called elite suppressors (0.5 percent of all HIV-infected individuals), are naturally able to control infection in the absence of antiretroviral therapy, or HAART.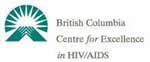 China Implements BC-CfE's Treatment as Prevention Strategy as the Country's National HIV/AIDS Policy
Vancouver, BC (February 24, 2011). - World's most populous nation embraces groundbreaking prevention strategy pioneered by the BC Centre for Excellence in HIV/AIDS
China committed today to combat HIV and AIDS by implementing a country-wide "treatment as prevention" strategy modeled on the pioneering work of the BC Centre for Excellence in HIV/AIDS (BC-CfE) a program at Providence Health Care, in Vancouver, British Columbia (B.C.).


GeoVax Announces Publication of Phase 1 Clinical Trial in The Journal of Infectious Diseases
ATLANTA, Feb. 23, 2011 /PRNewswire/- Trial Results Establish Vaccine Safety and Immunogenicity
GeoVax Labs, Inc. (OTCBB:GOVX), announced today the publication of the results of Phase 1 clinical trial testing of its HIV/AIDS vaccine products. The article, titled "Phase 1 Safety and Immunogenicity Testing of DNA and Recombinant Modified Vaccinia Ankara Vaccines Expressing HIV-1 Virus-like Particles," will appear in the March 1 issue of The Journal of Infectious Diseases.



CATIE News - Social networks and HCV transmission
2011 Feb 22 - Transmission of hepatitis C virus (HCV) is occurring in Canada and other high-income countries, mostly through sharing contaminated equipment for substance use. Additionally, sexual transmission of HCV has been documented in men who have sex with men (MSM) through unprotected anal sex and other activities.



CAHR 2011 - Program Updates and Early Bird Deadline Reminder
Don't forget that this year's conference takes place almost a month earlier than last year, which means the Early Bird registration deadline of February 25 th is almost here. Register by February 25 th to save on your fee, and book your accommodation at the Westin Harbour Castle before March 11 th to take advantage of the reduced conference rate.

'We Were Here': Film restarts conversation on AIDS
February 20, 2011 - In his new documentary, "We Were Here," Weissman, 56, offers an invitation to that long-deferred dialogue. Assembled from archival footage and the memories of five witnesses, it offers a deep retrospective on San Francisco in the AIDS years: the physical toll, the fears, the response by caregivers, the lobbying for effective medical treatments, the coming together of an often divided gay and lesbian community.
Read more...
Workshop on HIV Reservoirs Program Available After CROI
Feb 20, 2011 - Toulon, France - The Fifth International Workshop on HIV Persistence is slated to be held in St. Martin, West Indies from 6th to 9th December 2011.
Started in 2003 by Coordinator, Dr. Alain Lafeuillade, MD PhD, this workshop has grown in stature and is today recognized as the major meeting for those searching for an HIV cure.



Elizabeth Glaser Pediatric AIDS Foundation Deeply Concerned About U.S. House Funding Cuts to Global HIV/AIDS Programs
February 19, 2011 - Washington, D.C. - Statement from Charles Lyons, President and CEO, Elizabeth Glaser Pediatric AIDS Foundation
"Today the U.S. House of Representatives passed legislation that drastically cuts lifesaving global health funding - including $363 million for global HIV and AIDS programs and $450 million for the Global Fund. I am deeply concerned about this action - and call on the Senate to remain resolute in its commitment to fight this disease and save lives around the world".

Most detailed 3D-model of HIV ever made
February 19, 2011 - This study conducted in Northeastern Brazil, evaluated the prevalence of H. pylori infection and the presence of gastritis in HIV-infected patients.
Read more...


CATIE News - Studying memory provides clues for helping the brain
2011 Feb 15 - Some studies have suggested that older HIV-positive adults can have mild to moderate deficits in what brain researchers call "working memory."

MAC AIDS FUND RAISES MORE THAN $200 MILLION THROUGH SALE OF VIVA GLAM LIPSTICK
02/17/2011 - LADY GAGA TO HELP FUND RAISE $250 MILLION BY JULY 2012
The M.A.C AIDS Fund, the third largest corporate donor and fifth largest private donor for HIV/AIDS causes in the U.S., announced today that it has raised more than $200 million to date through the sales of its VIVA GLAM Lipsticks and Lipglasses.

Lady Gaga on Grammy's, HIV/AIDS
02/17/2011 - Award-winning artist talks about her work with the MAC Viva Glam Campaign.



Stop Using Laws as Weapons Against HIV Prevention
Feb. 16, 2011 - Every day regressive laws and state practices are used as weapons against the groups most vulnerable to HIV within societies across the world. .



Trial Suggests Statin May Affect Markers Associated With Progression of HIV
Feb. 16, 2011 - A recent multicenter clinical trial of atorvastatin, a type of cholesterol-lowering drug, found that although the drug did not inhibit plasma HIV RNA levels, it did inhibit expression of cellular markers of immune activation and inflammation in patients with HIV infection.



GMHC Commends Obama for Prioritizing HIV/AIDS in 2012 Budget; Urges Congress to Fully Fund Critical Prevention and Care Programs
2.15.2011 - Washington, DC - In his budget proposal released today, President Obama reiterated his support for the National HIV/AIDS Strategy and the Ryan White HIV care program. Funding for HIV care would increase by $109 million under the President's proposed budget, while funding for HIV/AIDS research would also increase.

Many HIV/Aids patients suffer pain needlessly
February 15, 2011 - Recently released global data by UNAids points to enormous progress in preventing and treating HIV. More people than ever before now live with HIV as a chronic disease, rather than dying from it, because they are getting antiretroviral treatment.

Intravaginal practices are associated with acquiring HIV infection
15-Feb-2011 - Although there is no evidence to suggest a direct causal pathway, some intravaginal practices used by women in sub-Saharan Africa (such as washing the vagina with soap) may increase the acquisition of HIV infection and so should be avoided.



Physicians Applaud President's Commitment to Global Health, Call on Congress to Follow Suit
February 15, 2011 - WASHINGTON; Infectious diseases experts applauded the small increases proposed to global AIDS and TB programs, an acknowledgment of the key relationship between supporting global health programs and national security.



CATIE News - Researchers recommend screening HIV-positive patients for domestic violence
2011 Feb 15 - Both childhood and domestic abuse can cause psychological trauma, with effects that can last for many years. Studies with women who have experienced abuse as adults suggest that such women are more likely to engage in behaviours that put them at heightened risk for HIV infection, including unprotected sex with multiple partners and substance use. And several studies with HIV-positive people have found that a history of childhood sex abuse is common.


FREE WEB-BASED ORDERING OF HOME TEST KITS FOR SEXUALLY TRANSMITTED INFECTIONS PROVES POPULAR AND EFFECTIVE WITH TEENS AND YOUNG ADULTS
02/11/2011 - www.iwantthekit.org encourages screening and treatment
Infectious disease experts at Johns Hopkins say new research clearly shows that screening teens and young adults for sexually transmitted infections may best be achieved by making free, confidential home-kit testing available over the Internet.



Shortsighted Budget Cuts Threaten Public Health at Home and Abroad
Feb. 11, 2011 - A Statement of the Infectious Diseases Society of America, the HIV Medicine Association, and the Center for Global Health Policy
The Infectious Diseases Society of America (IDSA), the HIV Medicine Association (HIVMA), and the Center for Global Health Policy understand the need to get the nation's fiscal house in order. But as infectious disease and HIV experts, we have seen how cuts in critical funding for federal health agencies have devastated the lives of Americans and people around the globe.

HIV denialism has taken too many lives
February 11, 2011 - Beware the medical myth that HIV is harmless or doesn't even exist
Read more...


Sutherlandia plant begins HIV drug safety trials
10 February 2011 - [CAPE TOWN] - A traditional medicine that may relieve symptoms in AIDS patients is to undergo safety and efficacy tests in South Africa.



CATIE News - Understanding the needs of new Canadians can help reduce HIV transmission risks
2011 Feb 10 - In high-income countries such as Canada, great strides have been made in minimizing the risk of mother-to-child transmission with all of the following steps:



A Valentine's Day Story
February 10, 2011 - Dr. Peter Centre 2011 Valentine's Day couple
Eric Isbrucker and Matthew Roberts plan to tie the knot this Saturday, just before Valentine's Day; but instead of registering for gifts for themselves they've decided to help raise money for a worthy cause - the Dr. Peter AIDS Foundation.

Circulating blood antibodies are not required for HIV protection
10-Feb-2011 - New research shows that protective immunity against HIV can be achieved without the presence of virus neutralizing antibodies in the blood
The study, published by Cell Press in the February issue of the journal Immunity, demonstrates that a vaccine which stimulates production of specific anti-HIV antibodies in the vaginal tissue was sufficient to protect monkeys from exposure to live virus. The results may also help to explain why a few individuals who lack anti-HIV antibodies in the blood are able to resist infection, even when they are repeatedly exposed to HIV.

HIV denial is fatal
February 9, 2011 - The most convincing argument that the virus causes AIDS is that anti-retroviral medications are prolonging the lives of millions
Read more...
GeoVax Launches a Second Clinical Site to Test the Therapeutic Benefit of its HIV Vaccine
ATLANTA, Feb. 9, 2011 /PRNewswire/ - University of Alabama at Birmingham to Serve as Second Site for Ongoing Clinical Trial
GeoVax Labs, Inc. (OTC Bulletin Board: GOVX), a biotechnology company that creates, develops and tests innovative HIV/AIDS vaccines, announced today the opening of a second clinical trial site at the Alabama Vaccine Research Clinic (AVRC) of the University of Alabama at Birmingham (UAB) to expand the company's HIV therapeutic vaccine trial.



GMHC's Statement on National Black HIV/AIDS Awareness Day
2.7.2011 - Today, on National Black HIV/AIDS Awareness Day, Gay Men's Health Crisis (GMHC) reaffirms its commitment to ending AIDS and uplifting the lives of all those affected. This year marks the 30th year of the HIV/AIDS epidemic. Despite some progress, the number of people living with HIV particularly in New York continues to increase and African Americans are disproportionately affected.


USAID Joins Forces to Fight HIV/AIDS in Tanzania with the Development of a New Health Center
February 7, 2011 - WASHINGTON, DC - USAID through PEPFAR has joined forces through a public-private partnership between Bristol-Myers Squibb Foundation, Baylor College of Medicine International Pediatrics AIDS Initiative (BIPAI), and the Government of Tanzania to help fight the HIV/AIDS epidemic with the opening of a new pediatric facility "Center of Excellence."

Congresswoman Barbara Lee Recognizes National Black HIV/AIDS Awareness Day
February 7, 2011 - Oakland, CA - "Almost three decades after the first cases of AIDS were reported, HIV is still running rampant in the United States. By and large, African Americans are bearing the brunt of the HIV/AIDS epidemic accounting for more than half of all new HIV infections in 2008.



Alarmist media reports ignore that Global Fund resources are delivering tremendous results in the fight against AIDS, TB and malaria
February 7, 2011 - Geneva, Switzerland - Following the publication of several media reports which seriously distort the extent of fraud discovered in grants financed by the Global Fund to Fight AIDS, TB and Malaria, the International AIDS Society (IAS) urges all donors and governments to continue their funding.



CATIE News - CDC releases interim HIV PrEP guidelines
2011 Feb 4 - The guidelines were developed in response to the results from the iPrEx clinical trial, which were released in late 2010.


Taking the AIDS out of HIV? Is it time?
Friday, 04 February 2011 - The Xtra byline "AIDS groups remove 'AIDS' from their names HIV/AIDS / Distancing themselves from the stigma." says it all.

Boosting body's immune response may hold key to HIV cure
3-Feb-2011 - Australian scientists have successfully cleared a HIV-like infection from mice by boosting the function of cells vital to the immune response.



European HIV Conference 2011 takes place in Estonia
02.02.2011 - HIV in European region- unity and diversity May | 25-27
The event is organised by the Estonian National Institute for Health Development in cooperation with World Health Organisation, United Nations Offices on Drugs and Crime (UNODC), Joint United Nations Programme on HIV/AIDS (UNAIDS) and other international organisations. European HIV Conference 2011 has been funded by the European Health programme 2008-2013.



Lambda Archives honoree Dr. Al Best wants to eradicate the notion that HIV is a "gay disease"
February 2nd, 2011 - SAN DIEGO - They make a difference in our lives. Some are well-known activists in San Diego's LGBT community and others are working tirelessly outside the spotlight.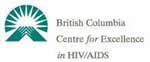 Collaborative brings health care teams together to improve HIV care
February 2, 2011 - With freely available antiretroviral therapy, world-class research, and a sophisticated network of primary and supportive services, British Columbia boasts one of the world's best responses to HIV and AIDS.



CATIE News - Does syphilis affect HIV in the brain?
2011 Feb 1 - Outbreaks of sexually transmitted infections (STIs) are occurring in Canada and other high-income countries. STIs can cause inflammation, sores, ulcers or lesions on or inside delicate ano-genital tissues. In addition to the specific damage that each STI causes, the inflammation and sores caused by STIs can provide a portal for HIV and other germs to be transmitted.


Vigil to Commemorate Slain Ugandan Activist: Calls for End to Homophobic Religious Hate
What: Candlelight vigil and silent procession
(New York, February 1, 2011) - US religious leaders have a moral responsibility to condemn and combat the murderous spread of homophobic hate in Uganda, said a coalition of thirty-five human rights organizations announcing a vigil in memory of slain Ugandan human rights activist David Kato. The candlelight vigil will be held at Dag Hammarskjold Plaza and followed by a silent procession to Uganda House, the Ugandan mission to the United Nations, on February 3 at 4 pm.



Study Examines Incident Hepatitis C Infection in HIV-Infected Men
February 1, 2011 - Hepatitis C is a leading cause of illness and death for individuals infected with both HIV and hepatitis C.


NYC Vigil to Remember David Kato
When: February 3, 2011 4:00 pm
Vigil will be followed by a procession to Uganda House - 336 E. 45th St.

====================================