Positively Positive - Living with HIV/AIDS:
HIV/AIDS News Archive - January 2011



Request for Applications - Let's Talk HIV Prevention 2011
31/01/2011 - The Global HIV Vaccine Enterprise (the Enterprise) is accepting applications for its Let's Talk HIV Prevention series from individuals and organizations around the world interested in hosting a community event to raise awareness of the exceptional progress and challenges in HIV prevention research.

9th Annual Elton John AIDS Foundation Academy Awards Viewing Party to be Hosted by Sir Elton John and David Furnish with Special Performance by Florence + The Machine
LOS ANGELES, Jan. 31, 2011 - Chopard, Jo and Raffy Manukian to Co-Sponsor Gala
The Elton John AIDS Foundation (EJAF) announced today that the 19th annual Elton John AIDS Foundation Academy Awards Viewing Party hosted by Sir Elton John and David Furnish will take place on Sunday, February 27, at the Pacific Design Center in Los Angeles. Sir Elton stated, "I am tremendously excited to announce that Best New Artist Grammy nominee Florence + The Machine has accepted my personal invitation to perform for guests attending this year's gala event."



Study Finds Little Decline in Hepatitis C Infections Among Injection Drug Users
JAN. 31, 2011 - Research suggests improvements in prevention and treatment efforts needed
A recent 20-year study of injection drug users (IDUs) in Baltimore found a significant decline in new cases of HIV infection but only a slight decline in new cases of hepatitis C virus (HCV) infection. The findings suggest that efforts to curb blood-borne transmission of these viral infections have had success but must be expanded against the highly transmissible HCV.



CDC Offers Preliminary Guidelines on Truvada PrEP But Only for MSM
29 January 2011 - The licenses exclude many developing countries where Johnson & Johnson/Tibotec will likely charge high prices. Other precise restrictions introduced by the agreement must be scrutinized carefully.
Read more...

Access to Medicines: Johnson & Johnson/Tibotec AIDS Drug Licenses Exclude Too Many Patients
Geneva, January 28, 2011 - Tibotec has licensed production of the antiretroviral medicine rilpivirine to one South African and two Indian manufacturers, but has limited the geographic scope of the licenses such that all of Latin America, Central Asia and most Caribbean and South East Asian countries will not be able to receive generic versions of the medicine.



MSMGF Condemns Vicious Murder of David Kato
(Oakland, January 27, 2011) - Violent death of human rights defender a call to action against global epidemic of homophobia
David's life and work against the twin plagues of homophobia and HIV were cut short by a brutal act of violence, a tragedy that will linger in the hearts of his colleagues in the global HIV community for years to come.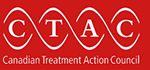 Modernizing the Drug Act: Steps in the right direction
January 27, 2011 - TORONTO - Canadians need access to safe and effective prescription medications
The Canadian Treatment Action Council (CTAC) supports the direction taken by the government in modernizing the food and drug regulation to recognize the complex nature of drug regulation pre and post approval for sale in Canada.

Research suggests HIV causes rapid aging in key infection-fighting cells
January 26, 2011 - In the early years of the AIDS epidemic, being infected with the virus that causes the disease was considered a virtual death sentence. But with the development of antiretroviral therapy, many with HIV are now living much longer. In fact, it is estimated that by 2015, about half of all HIV-positive individuals will be older than 50.

The 30th Anniversary of HIV/AIDS
January 22, 2011 - This year marks the 30th anniversary of the first diagnosed case of AIDS. In June 1981, a rare pneumonia diagnosed in five Los Angeles gay men was reported to the Centers for Disease Control and Prevention (CDC). These were the first documented cases of what would later become known as AIDS.
Read more...
Unexpected Find Opens Up New Front in Effort to Stop HIV
January 21, 2011 - HIV adapts in a surprising way to survive and thrive in its hiding spot within the human immune system, scientists have learned. While the finding helps explain why HIV remains such a formidable foe after three decades of research - more than 30 million people worldwide are infected with HIV - it also offers scientists a new, unexpected way to try to stop the virus.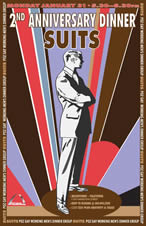 SUITS
2ND ANNIVERSARY DINNER
Come and celebrate SUITS second anniversary!
Monday January 31st 5:30-8:30pm
Started in January 2009, the SUITS POZ GAY WORKING MEN'S DINNER GROUP began in response to a need for a support program for HIV-positive working men.



THE POSITIVE PROJECT
January 21, 2011 - HIV+ stories for the greater good
Established in 2000, The Positive Project´s goal is to provide a mechanism by which people infected/affected by HIV/AIDS can share their experiences with those who can benefit from hearing them, to use their stories for the greater good. The Project was created to add crucial first-person accounts of the disease back into pre-existing prevention and care efforts.



CATIE News - The impact of gender, race and geography on HIV infection
2011 Jan 20 - An international research team in North America and elsewhere has been studying HIV-positive people from the time of infection and for up to eight years after.



Mylan's Matrix Receives Tentative FDA Approval Under PEPFAR for Lamivudine and Zidovudine Tablets, 30 mg/60 mg
PITTSBURGH, Jan. 20, 2011 - Mylan Inc. (Nasdaq: MYL) today announced that its subsidiary Matrix Laboratories Limited has received tentative approval from the U.S. Food and Drug Administration (FDA) under the President's Emergency Plan for AIDS Relief (PEPFAR) for its New Drug Application (NDA) for Lamivudine and Zidovudine Tablets, 30 mg/60 mg.



Major Commitment Made to Dramatically Accelerate the Elimination of Pediatric HIV/AIDS in Zimbabwe
January 20, 2011 - Harare, Zimbabwe - The Government of Zimbabwe's national program to eliminate pediatric HIV/AIDS has received a significant boost with an award by the London-based Children's Investment Fund Foundation (CIFF) to the Elizabeth Glaser Pediatric AIDS Foundation (EGPAF) .

GeoVax Labs CSO Dr. Harriet L. Robinson to be Honored at 2011 Georgia Bio (GaBio) Community Awards Ceremony
ATLANTA, Jan. 20, 2011 - Recognized for Work on GeoVax's HIV-1 AIDS Vaccine Technology
Harriet L. Robinson, Ph.D., Chief Scientific Officer at GeoVax Labs, Inc. (OTCQB/OTC Bulletin Board: GOVX), a biotechnology company that creates, develops and tests innovative HIV/AIDS vaccines, is one of three recipients of the 2011 Georgia Bio (GaBio) Community Awards. Dr. Robinson will be honored at the GaBio Annual Awards Dinner to be held Thursday, January 20 at Atlanta's Fox Theater.

Stroke rate rises for patients with HIV infection
19-Jan-2011 - While the overall hospitalization rate for stroke has declined in recent years, the numbers have jumped dramatically for patients infected with human immunodeficiency virus (HIV), suggesting they may be up to three times more likely to suffer a stroke than people uninfected by the virus that causes AIDS.

Scientists reveal complete structure of HIV's outer shell
19-Jan-2011 - LA JOLLA, CA - A team of scientists at The Scripps Research Institute and the University of Virginia has determined the structure of the protein package that delivers the genetic material of the human immunodeficiency virus (HIV) to human cells.



HIV-positive head and neck cancer patients benefit from radiation therapy
Fairfax, Va., January 18, 2011 - HIV-positive head and neck cancer patients respond well to radiation therapy treatments and experience similar toxicity rates as non-HIV-positive patients, despite prior reports to the contrary, according to a study in the January issue of the International Journal of Radiation Oncology.Biology.Physics, an official journal of the American Society for Radiation Oncology (ASTRO).

A new method to correct mortality rate biases in HIV treatment programs
18-Jan-2011 - HIV treatment programs in sub-Saharan Africa should routinely report mortality rates among patients who remain in the programs and those patients lost to follow-up, according to a study by Matthias Egger and colleagues from the International Epidemiologic Databases to Evaluate AIDS in East Africa, Western Africa, and Southern Africa that is published in this week's PLoS Medicine.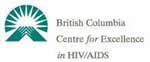 Clinical studies by expert HIV clinicians suggest that HIV-TRePS may have clinical and economic benefits
LONDON, UK and VANCOUVER, BC; 18th January 2011. - Free web-based service helps physicians select optimum combination of HIV drugs
Two multinational clinical studies indicate that the HIV Resistance Response Database Initiative (RDI's) system for predicting how HIV and AIDS patients will respond to different drugs could be a useful tool with potential clinical and economic benefits. The studies, published in the January issue of AIDS Patient Care and STDs, involved highly experienced physicians in the USA, Canada and Italy who used the system to help them select the optimum combination of HIV drugs for patients whose therapy was failing.

New research examines how HIV infections occur on the molecular level
January 18, 2011 - The UK's National Physical Laboratory (NPL) with the University of Edinburgh and IBM's TJ Watson Research Center have published new research about the structure of an HIV-1 protein that could help to develop new drugs to stop the virus infecting healthy cells.


"ooo" boutique
January 18, 2011 - Appealing to sophisticated, fun-loving urbanites, Los Angeles-based company is first to offer FDA-approved condoms in entirely fresh, stylish packaging that's artistic and whimsical
In September, Los Angeles-based "ooo" boutique launched a unique line of upscale, fashion-forward condoms, all of which are beautifully packaged and perfect for Valentine's Day.



Sex, Race, and Geography Influence Health Outcomes of Those Identified Within a Year of HIV Infection
JAN. 18, 2011- Women, nonwhites, and people in the southern United States who were newly infected with HIV and followed for an average of four years experienced greater HIV/AIDS-related morbidity compared to men and people of other races living in other regions of the country. The findings, published in the February 15 issue of The Journal of Infectious Diseases, underscore the urgent need to improve the health of these populations in order to reduce HIV-related morbidity and mortality in the U.S.



CATIE News - Risks for HIV-related neurocognitive impairment before and after HAART
2011 Jan 17- American researchers have recently completed a major analysis comparing HIV-related neurologic disorders in the era before and after potent anti-HIV therapy (commonly called ART or HAART) became available. They link neurocognitive decline to low pre-therapy CD4+ cell counts.




Beyond the Scoop: Skills Building for Journalists and CBOs/NGOs in Interpreting and Communicating Trial Results for New HIV Prevention Technologies
January 17, 2011- This workshop is designed for media and communication staff.
Date: Tuesday February 8, 2011
Time: 9:00am - 5:00pm
Location: AIDS Calgary Training Room
1603 - 10 Avenue SW Calgary , AB



CATIE News - HIV and the brain-aging and other issues
2011 Jan 12 - When the AIDS pandemic began in the early 1980s, researchers noticed that some affected people also had neurologic problems. Although HIV does not appear to infect brain cells (neurons), this virus does infect cells of the immune system-T-cells and macrophages-and as these cells enter and leave the brain, they can unwittingly carry HIV with them.



We Were Here
The AIDS Years in San Francisco
A Feature Length Documentary by David Weissman
We Were Here is the first documentary to take a deep and reflective look back at the arrival and impact of AIDS in San Francisco. It explores how the City's inhabitants were affected by, and how they responded to, that calamitous epidemic.




International Conference on Viral Hepatitis 2011
January 12, 2011 - a conference for hepatologists, gastro-enterologists, and HIV-treating clinicians
The International Association of Physicians in AIDS Care (IAPAC), Johns Hopkins University, and University of Bonn, Germany, announce the International Conference on Viral Hepatitis 2011, which will take place April 11-12, 2011, at the Tremont Grand Hotel in Baltimore. The conference is co-chaired by Drs. Mark Sulkowski (Johns Hopkins University) and Juergen Rockstroh (University of Bonn).

Anderson Cooper 360° to Air AIDS Special
January 11, 2011 - Hope Survives: 30 Years of AIDS will Air Friday, January 14th at 9pm ET
CNN's Anderson Cooper 360° will dedicate a special hour to AIDS in America as we approach 30 years since the first diagnosis. The special will focus on the role stigma continues to play in the spread of HIV both here in the U.S. and around the world, and how through education and scaled up prevention there is hope for an HIV-free future generation. The show will also explore the latest medical breakthroughs and discoveries.



Documentary film about Canada's HIV movement
January 11, 2011 - As the Canadian AIDS Society (CAS) prepares to commemorate its 25th anniversary in 2011, we will be embarking on the production of a multi-platform documentary film to outline key achievements within Canada's HIV movement and to take a look at where the movement needs to head, while interweaving a series of poignant personal stories of people living with HIV, or working in the field of HIV.



The Positive Side
WINTER 2011, Volume 12 Issue 2 - Health and Wellness Magazine for People Living with HIV
Read more...
One Heartland (formerly Camp Heartland) Honors Entrepreneur Nita Singh with "Heart of Hope Award."
MINNEAPOLIS, January 7, 2011 - The award is given to persons who have positively impacted children and families throughout the country who are living with HIV and AIDS.



AIDS Around the World Workshop
by Tasha Riley
of AIDS Vancouver
January 05, 2011 - The workshop, "HIV Around the World", originally took place Tue, Nov 2, during the We Care Red Ribbon Month at UBC Robson Square in downtown Vancouver.



Mapping the Body Workshop, Exploring HIV Through Art
by Tasha Riley
January 05, 2011 - The workshop, "Mapping the Body: Exploring HIV Through Art", originally took place Tue, Nov 16th, during the We Care Red Ribbon Campaign at UBC Robson Square in downtown Vancouver.



Labels are for Cans Workshop, Stigma and Stereotyping of HIV/AIDS
by Tasha Riley
January 05, 2011 - As part of AIDS Vancouver We Care Red Ribbon Month a series of presentations exploring the current reality of HIV/AIDS were given by Dr. Tasha Riley, Prevention and Education Coordinator for AIDS Vancouver.
The workshop, "Labels are for Cans: HIV, Stigma and Stereotyping" , originally took place Tue, Nov 9th, during the We Care Red Ribbon Campaign at UBC Robson Square in downtown Vancouver.


Ending an Epidemic: The Seek-and-Treat Pilot
Promise Magazine, Fall/Winter 2010 - THE GROUNDBREAKING SEEK-AND-TREAT PILOT PROJECT TAKES PROACTIVE APROACH TO GETTING HIV/AIDS TREATMENT TO THOSE WHO NEED IT
It began quietly enough with several curious cases of a killer pneumonia affecting gay men in California and New York. First thought to be nothing more than a local phenomenon, it wasn't long before the strange new mystery disease graduated to become a global epidemic.


REFLECTIONS ON HIV/AIDS
Promise Magazine, Fall/Winter 2010 - One on one with Dr. Julio Motaner, outgoing president of the International AIDS Society
Dr. Julio Montaner, director of the BC Centre of Excellence in HIV/AIDS (BC-CfE) at St. Paul's Hospital and UBC/St. Paul's Hospital Foundation Chair in AIDS, was president of the International AIDS Society (IAS) from 2008 to 2010. We recently spoke to him about his years as IAS president, his role as chair of the XVIII International AIDS Conference in Vienna and his continuing work to turn the tide against the AIDS epidemic.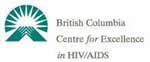 Forecast, journal of the BC Centre for Excellence in HIV/AIDS.
January 7, 2011 - Premier Campbell honoured for commitment to HIV and AIDS research; ManCount reveals more testing required; HAARTbeats: Test all sexually active adults; Community profile: AIDS Vancouver Island expands testing

====================================