Positively Positive - Living with HIV/AIDS:
HIV/AIDS News Archive - March 2013

Recruitment through social networks is an efficient way to increase demand for HIV testing among high-risk groups
29 March 2013 - Strategy raises number of people with HIV tested - but in this study, several had been previously diagnosed
A pilot project which used a peer recruitment strategy, financial incentives and the involvement of people living with HIV has demonstrated that this approach can increase demand for HIV testing services and efficiently identify people with HIV, report Sandra McCoy and colleagues in the Journal of Acquired Immune Deficiency Syndromes.
Read more...
New Vaccine-Design Approach Targets HIV and Other Fast-Mutating Viruses
LA JOLLA, CA - March 28, 2013 - A team led by scientists from The Scripps Research Institute (TSRI) and the International AIDS Vaccine Initiative (IAVI) has unveiled a new technique for vaccine design that could be particularly useful against HIV and other fast-changing viruses.

Innate immune system can kill HIV when a viral gene is deactivated
March 28, 2013 - Human cells have an intrinsic capacity to destroy HIV. However, the virus has evolved to contain a gene that blocks this ability. When this gene is removed from the virus, the innate human immune system destroys HIV by mutating it to the point where it can no longer survive.
Read more...
B.C. plan to wipe out hepatitis will follow HIV model
March 28, 2013 - VANCOUVER - The plan to wipe out HIV infection by British Columbia health experts was so successful, they're trying to replicate the idea for the treatment of viral hepatitis.
Read more...
New survey sheds light on HIV in Regina
March 28, 2013 - REGINA - A new survey piloted in Regina has provided a snapshot of HIV among aboriginal people in the city.
Read more...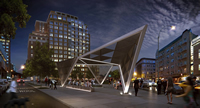 Final Design for New York City AIDS Memorial Unveiled
NEW YORK, March 28, 2013 /PRNewswire/ - The New York City AIDS Memorial's Board of Directors (http://nycaidsmemorial.org) revealed new renderings of the final design for the memorial and formally launched their capital campaign at a press conference Wednesday evening in Manhattan

South African and international partners pledge to Increase Services for Survivors of Sexual and Gender Based Violence
28 March, 2013 - Durban - The Minister of Justice and Constitutional Development, Mr. Jeff Radebe, today launched the Increasing Services for Survivors of Sexual Assault Programme, at the Phoenix Thuthuzela Care Centre (TCC) in KwaZulu Natal.
The programme brings together local and international partners all aimed at addressing the current pandemic of sexual and gender based violence affecting the country.



Study: HIV remains biggest health concern for American gay and bisexual men
March 28, 2013 - A study published in the US has shown HIV is the biggest health concern for gay and bisexual men.
Read more...


Study finds HIV raises heart attack risk by 50 percent
Mar 27, 2013 - The benefits of combination anti-HIV therapy (commonly called ART or HAART) are profound. These drugs reduce production of HIV in the body and help the immune system begin repairing the damage caused by HIV. The result is that deaths from AIDS-related infections are now relatively uncommon in high-income countries such as Canada compared to the first decade of the AIDS epidemic.

Meta-analysis shows the massive global burden of HIV among transgender women
27 March 2013 - Almost a fifth of transgender women worldwide are infected with HIV, results of a meta-analysis published in The Lancet Infectious Diseases shows. A total of 39 studies involving over 11,000 transgender women in 15 different countries were included in the study, which also found that prevalence of HIV among transgender women was massively higher than that seen in the general population.
Read more...
Sexual agreements among gay couples show promise for HIV prevention
March 26, 2013 - The majority of gay men in relationships say they establish a "sexual agreement" with their partner, primarily to prevent the spread of HIV and other sexually transmitted diseases, according to a University of Michigan study.



HIV Tests Are Needed Much More Frequently Than the CDC Advises
March 26, 2013 - Significantly raising the frequency of HIV tests would benefit both high- and low-risk groups and prove cost-effective as well, according to research from Northwestern University.
Read more...


Canadians' awareness, attitudes, knowledge and behaviours related to HIV and hepatitis C
Mar 26, 2013 - The Public Health Agency of Canada (PHAC) estimates that in 2011 there were 71,300 Canadians living with HIV. An estimated 3,175 Canadians became newly infected with HIV in 2011 and this rate has remained relatively constant over the last decade. One important factor that may contribute to the ongoing rates of HIV transmission in Canada is lack of knowledge about HIV and/or stigma related to HIV infection.


HEALTH CANADA DECISION APPEALED
Montreal, Canada - March 25, 2013 - Theratechnologies Inc. (TSX : TH) today announced that it has filed with Health Canada a request for reconsideration of its Notice of Non-compliance-Withdrawal (NON/w) for its New Drug Submission (NDS) for tesamorelin proposed for the treatment of excess abdominal fat in HIV-infected patients with lipodystrophy.



This Positive Life: Newly Living With HIV, Josh Robbins Is "Still Josh" -- and Still an Advocate
March 25, 2013 - Josh Robbins was already an HIV advocate in Nashville, Tenn., when he was himself diagnosed with HIV in January 2012. He'd supported local HIV organizations' events as a small-business owner, and was even part of an HIV vaccine study. Then a brief unprotected sexual encounter put him on the other side of his advocacy activities.
Read more...


Low CD4s, Not Viral Load, Increase Risk of Non-AIDS Diseases for Those Off Treatment
March 25, 2013 - People with untreated HIV whose CD4s drop below 350 have more than twice the risk of developing serious non-AIDS diseases as those with levels above 500, while their viral load seems unrelated to the risk, the National AIDS Treatment Advocacy Project reports.
Read more...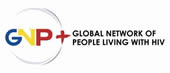 World TB Day 2013: GNP+ and INPUD call for a massive scale up of TB services for people living with HIV and those who use drugs
24 March, 2013 - Urgent attention is needed to address critical funding gaps in tuberculosis (TB) care and control, as well as knowledge gaps in treatment for multi-drug and extensively drug resistance TB and diagnostics, say the Global Network of People Living with HIVand the International Network of People who Use Drugs (INPUD).



UNAIDS calls for Zero parallel systems for HIV and TB
GENEVA, 24 March 2013 - Message from UNAIDS Executive Director Michel Sidibé on the occasion of World TB Day 2013
Every day more than 1000 people living with HIV die of tuberculosis. This is unacceptable. Today we have the knowledge and the power to stop HIV and TB in their tracks. By integrating HIV and TB services and systems, we can save millions of lives and millions of dollars.
Read more...
The Pains Of Living With HIV/AIDS
March 24, 2013 - As the HIV/AIDS scourge continues to wreak havoc on the lives of Nigerians, those living with it have opened up on how they are holding up under the deadly infection. RUTH CHOJI spoke with some People Living with HIV/AIDS (PLWHA).
Research has shown that 4.5million Nigerians are living with HIV and this means that 1 in every 20 Nigerians is infected with HIV/AIDS. No one can dispute the fact that, persons in the age bracket of 14- 35 years have the highest rate of infection in nigeria.
Read more...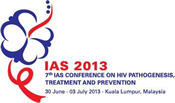 The 7th IAS Conference on HIV Pathogenesis, Treatment and Prevention (IAS 2013) in Kuala Lumpur will mark another milestone in the course of the HIV epidemic - against a backdrop ofrenewed optimism that the epidemic could be controlled by 2050
Friday, 22 March 2013 (Kuala Lumpur, Malaysia) - Organizers of the 7 th IAS Conference on HIV Pathogenesis, Treatment and Prevention (IAS 2013) met this week in Kuala Lumpur to consolidate the conference p rogramme. IAS 2013, held from 30 June to 3 July 2013 in Kuala Lumpur, Malaysia, is organized by the International AIDS Society (IAS), in partnership with the Centre of Excellence for Research in AIDS (CERiA), University of Malaya, and with support from MyCEB, the Malaysia Convention and Exhibition Bureau.



Swaziland launches a new national framework to eliminate new HIV infections among children by 2015
22 March 2013 - UNAIDS Executive Director Michel Sidibé joined Swaziland's Minster of Health, Benedict Xaba to launch a new National Framework to stop new HIV infections among children by 2015 and keep their mothers alive.
Read more...


US: Bill to lift ban on HIV positive organ donation passes Senate committee
22 March 2013 - The Human Rights Campaign (HRC), on Thursday praised a US Senate committee for approving a bill which would allow the donation of HIV positive organs to HIV positive recipients.
Read more...
People doing well on HIV therapy "should be eligible" for life insurance cover
22 March 2013 - The long-term effectiveness of antiretroviral therapy means that many HIV-positive people should be eligible for affordable life insurance, European investigators write in the online edition of AIDS. Even though HIV-positive people doing well on treatment had a higher mortality risk compared to insured HIV-negative individuals, this excess was within acceptable limits for life insurance cover.
Read more...
Harnessing immune cells' adaptability to design an effective HIV vaccine
21-Mar-2013 - A new study published by Cell Press in the March 21 issue of the journal Immunity reveals that the immune system has the capacity to adapt such that it can recognize mutations in HIV. The findings suggest that our immune cells' adaptability could be harnessed to help in the fight against AIDS.



AIDS.gov at CROI 2013 - Dr. Jonathan Mermin (CDC)
Mar 21, 2013 - The following conversation taken from CROI 2013, discusses the trial, known as the Vaginal and Oral Interventions to Control the Epidemic (VOICE) study; as well as info on a study showing that the majority of HIV-infected adults in care are receiving recommended HIV services but far too few are receiving services related to other STD infections.

Study offers new way to discover HIV vaccine targets
21-Mar-2013 - Ragon Institute researchers develop a method to identify weak points in viral proteins that could be exploited for vaccine development
Decades of research and three large-scale clinical trials have so far failed to yield an effective HIV vaccine, in large part because the virus evolves so rapidly that it can evade any vaccine-induced immune response.



Oral and topical PrEP not effective for women in VOICE study
Mar 21, 2013 - The VOICE (Vaginal and Oral Interventions to Control the Epidemic) study was designed so that researchers could compare the effectiveness and safety of different types of PrEP in preventing HIV infection in women.


HIV/AIDS in the Two-Spirit Community: A Hidden Crisis
March 20, 2013 - March 20th is National Native HIV/AIDS Awareness Day, a day to raise awareness of the terrible toll that HIV/AIDS continues to take on Native American populations. HIV/AIDS is a crisis that affects many American Indians and Alaska Natives, but particularly Two-Spirit individuals, who often experience stigma and discrimination in both Native and mainstream society.



17th annual Positively Aware HIV Drug Guide released
March 19, 2013 - CHICAGO - This 76-page issue devotes a full page to each approved HIV medication, where readers will also find detailed information on side effects, drug interactions, and current trends in HIV care and treatment. In addition to the 31 medications now approved for use in HIV, four investigational drugs are also included in the Drug Guide.
Read more...
Newly incarcerated have one percent acute hepatitis C prevalence
March 19, 2013 - A study published in the March issue of Hepatology, a journal of the American Association for the Study of Liver Diseases, estimates that the prevalence of acute hepatitis C virus (HCV) infection is nearly one percent among newly incarcerated inmates with a history of recent drug use. Findings suggest that systematic screening of intravenous (IV) drug users who are new to the prison system could identify more than 7,000 cases of HCV across the U.S. annually-even among asymptomatic inmates.
Read more...
Study: Widespread 'test-and-treat' HIV policies could increase dangerous drug resistance
18-Mar-2013 - Testing helps catch the disease early, but experts caution that aggressive use of antiretroviral drugs in asymptomatic patients could breed more resistant HIV
One of the most widely advocated strategies for dealing with HIV/AIDS could double the number of multi-drug-resistant HIV cases in the population of men who have sex with men (MSM) in LA County over the next 10 years, cautions a new study.

Battling AIDS stigma in Morocco's religious heartlands
March 15, 2013 - (Medical Xpress) - Across much of Morocco, conservative religious attitudes and the stigma attached to AIDS can complicate the efforts made in testing, treatment and prevention.
Read more...
Diabetes drug safe for HIV patients, study finds
March 15, 2013 - (Medical Xpress) -People with HIV have an elevated risk of heart attacks, diabetes and insulin problems. To compound matters, there are not many drug options to prevent those secondary problems because of concerns that they will weaken the immune system.
Read more...
"Functional cure" of HIV reported in 14 patients, French scientists say
March 15, 2013 - A study of 14 patients who were treated with antiviral HIV medications within weeks of infection now have now have no disease activities years after stopping medication. The research comes weeks after news spread that a Mississippi baby who was born with HIV and received immediate treatment was now disease-free at two and a half years old.
Read more...


U.S. poised to normalize HIV testing
Mar 14, 2013 - In order to help uncover HIV, the U.S. Preventive Services Task Force (USPSTF) is now poised to endorse the routine testing of HIV in people aged 15 to 65 in medical settings, where HIV testing takes place just like any other test. This recommendation is very important because researchers estimate that between 20% and 25% of HIV-positive people in the U.S. do not know that they have this virus.

Computer Models Predict How Patients Will Respond to HIV Drugs Without the Need for Resistance Testing
Mar. 14, 2013 - Results of a study published online in the Journal of Antimicrobial Chemotherapy March 14, demonstrate that computer models can predict how HIV patients whose drug therapy is failing will respond to a new treatment.
Read more...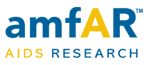 March 20 is National Native HIV/AIDS Awareness Day
An interview with Native HIV/AIDS awareness advocate Isadore Boni
Isadore Boni, an HIV-positive, openly gay man from the San Carlos Apache Tribe in Arizona, is working to do just that. Diagnosed with HIV and hepatitis C in 2002, he has since become a voice for HIV-positive Natives around the country as well as a half-marathon runner. After years of educating people outside the reservation, he was finally given approval to bring AIDS education to the San Carlos Apache Tribe's reservation on National Native American AIDS Awareness Day in 2010.
Read more...
'Faces of HIV' exhibit opens Wednesday at Miami-Dade College
March 12, 2013 - The Florida Department of Health brings Faces of HIV to Miami on Wednesday and Thursday at the school's north and Wolfson campuses, a multimedia collection that tells the story of some Floridians living with HIV and AIDS.
Read more...
Preventing HIV Infection With Anti-HIV Drugs in People at Risk Is Cost-Effective
March 12, 2013 - An HIV prevention strategy in which people at risk of becoming exposed to HIV take antiretroviral drugs to reduce their chance of becoming infected (often referred to as pre-exposure prophylaxis or PrEP), may be a cost-effective method of preventing HIV in some settings, according to a study by international researchers published in this week's PLOS Medicine.
Read more...
The Problem of Sticking With It - HIV Prevention Failure and Beyond
March 12, 2013 - According to the World Health Organization, 60% of people living with HIV in sub-Saharan Africa are women. Worldwide, the latest estimate is that women account for 50% of all people living with HIV. Clearly, finding ways to prevent sexual transmission of this potentially fatal virus is vital.
Read more...
Historical Society Exhibition to Explore the Early Days of AIDS
March 12, 2013 - Mixing diaries, clinicians' notes, photographs, audio and video clips, the society will explore the impact of the epidemic from the first days of rumors of a "gay plague" in 1981 through 1986.
Read more...


Eliminating HIV/AIDS in children
Mar 11, 2013 - The Ministry of Health has introduced a new strategy to treat pregnant women with HIV.

No increase in risk of death for patients with well-controlled HIV
Philadelphia, Pa. (March 11, 2013) - With undetectable virus and normal immune function, mortality risk no higher than in general population, reports AIDS journal
For HIV-infected patients whose disease is well-controlled by modern treatment, the risk of death is not significantly higher than in the general population, according to a study published in AIDS , official journal of the International AIDS Society . AIDS is published by Lippincott Williams & Wilkins , a part of Wolters Kluwer Health .

National Women and Girls HIV/AIDS Awareness Day - Knowledge Is Action
Mar 10, 2013 - On this eighth annual National Women and Girls HIV/AIDS Awareness day we are charged to "Share Knowledge. Take Action." Established to give voice to the needs of women, children, youth, and families living with and affected by HIV and AIDS, the AIDS Alliance for Women, Infants, Children, Youth and Families in collaboration with the Ryan White Part D programs across the country is involved in the fight against HIV/AIDS and health inequities and recognize the importance of educating women and girls about the impact of HIV/AIDS in their communities.
Read more...
HIV Among MSM Examined at CRO
March 8, 2013 - The ongoing disproportionate burden of HIV/AIDS borne by gay, bisexual and other men who have sex with men (MSM) in the United States as well as around the world was the topic of a number of sessions and posters at the 20 th Conference on Retroviruses and Opportunistic Infections in Atlanta this week.



Undetectable blood viral load and HIV transmission risk: results of a systematic review
Mar 7, 2013 - The sexual transmission of HIV occurs after an exposure to fluids that contain HIV, such as semen and fluids from the vagina and rectum. Research shows that a higher amount of HIV (viral load) in these fluids increases the risk of HIV transmission and that a lower viral load decreases the risk.

PEPFAR: Addressing Gender and HIV/AIDS
March 7, 2013 - PEPFAR Gender Strategy:
Addressing gender norms and inequities is essential to reducing HIV risk and increasing access to services for everyone.
Read more...
Nanoparticles loaded with bee venom kill HIV
March 7, 2013 - Nanoparticles carrying a toxin found in bee venom can destroy human immunodeficiency virus (HIV) while leaving surrounding cells unharmed, researchers at Washington University School of Medicine in St. Louis have shown. The finding is an important step toward developing a vaginal gel that may prevent the spread of HIV, the virus that causes AIDS.
Read more...
Study: Computerized reminders significantly improve HIV care in resource-limited setting
7-Mar-2013 - INDIANAPOLIS - A large randomized controlled study is among the first to rigorously demonstrate that health information technology can improve compliance with patient care guidelines by clinicians in resource-limited countries. The study was led by Regenstrief Institute investigator Martin Chieng Were, M.D., M.S., assistant professor of medicine at the Indiana University School of Medicine, and Regenstrief Institute affiliated scientist Rachel Vreeman, M.D., M.S, assistant professor of pediatrics at the IU School of Medicine.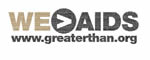 WE ARE EMPOWERED: ALICIA KEYS WANTS TO CHANGE THE WAY WOMEN THINK ABOUT HIV
March 7, 2013 - MENLO PARK, Calif. - New Campaign from Greater Than AIDS Focuses on Women & HIV/AIDS in America
Fourteen-time Grammy Award-winning artist and HIV advocate Alicia Keys has teamed up with Greater Than AIDS to launch EMPOWERED , a new public information campaign to reach women in the U.S. about HIV/AIDS. Being released in the lead-up to National Women and Girls HIV/AIDS Awareness Day (March 10), the ongoing EMPOWERED campaign includes targeted public service ads (PSAs) and community engagement opportunities.

Dually active antiretroviral therapy protects against hepatitis B infection
07 March 2013 - Use of antiretroviral therapy that includes drugs active against both hepatitis B virus (HBV) and HIV reduces the risk that people living with HIV will become infected with HBV - in effect acting as HBV pre-exposure prophylaxis (PrEP) - according to a study reported yesterday at the 20th Conference on Retroviruses and Opportunistic Infections (CROI 2013) in Atlanta.
Read more...
UK healthcare workers need better information and guidance on HIV criminalisation
07 March 2013 - The study explored how criminal prosecutions for HIV transmission in England and Wales are handled by those who deliver clinical, psychosocial and community support for people with HIV. The report paints a picture of professionals grappling with the difficulties of communicating complex legal information in an appropriate way for each individual. They must weigh up competing concerns and responsibilities, including their own patient's health and wellbeing, the health of unidentified sexual partners and the legal liability of their own organisation.
Read more...


NATIVE AMERICANS CALL FOR INCREASED HIV TESTING PER CDC RECOMMENDATIONS HONORING THE 7TH ANNUAL NATIONAL NATIVE HIV/AIDS AWARENESS DAY
March 6, 2013 - On March 20, 2013, the 7th annual National Native HIV/AIDS Awareness Day, Native people across the U.S. challenge individuals, health providers, and government agencies to increase HIV testing in American Indian, Alaska Native, and Native Hawaiian communities in accordance with US Centers for Disease Control and Prevention (CDC) recommendations

Why First 30 Hours Critical for Killing HIV
Mar 5, 2013 - News that a baby seems to have been functionally cured of HIV after early intervention has piqued the interest of the medical community worldwide and raised hopes that the procedure could be used to more easily and effectively prevent mother-to-child transmission of the virus. More than 3 million children are currently living with the virus that causes AIDS.
Read more...


IAS at CROI - our involvement and analysis
Read more...
Consistent condom use in anal sex stops 70% of HIV infections, study finds, but intermittent use has no effect
04 March 2013 - Only one-in-six men reported 100% condom use during three to four years of follow-up
An analysis by Dawn Smith of the US Centers for Disease Control (CDC) reported at the 20th Conference on Retroviruses and Opportunistic Infections (CROI 2013) on 4 March has provided the first estimate of the efficacy of condoms in preventing HIV transmission during anal sex since 1989. It found condoms stop seven out of ten anal transmissions - the same efficacy found by the 1989 study.
Read more...

Studies Advance Knowledge of HIV Impact on Hepatitis C Infection and Genes that may Thwart Hepatitis C Infection
03/04/2013 - Infectious disease experts at Johns Hopkins have found that among people infected with the hepatitis C virus (HCV), co-infection with HIV, speeds damage and scarring of liver tissue by almost a decade.



Toddler 'functionally cured' of HIV infection, NIH-supported investigators report
Discovery provides clues for potentially eliminating HIV infection in other children
March 4, 2013
A two-year-old child born with HIV infection and treated with antiretroviral drugs beginning in the first days of life no longer has detectable levels of virus using conventional testing despite not taking HIV medication for 10 months, according to findings presented today at the Conference on Retroviruses and Opportunistic Infections (CROI) in Atlanta.



VOICE Trial Results Underscore Need to Accelerate Development of Additional HIV Prevention Options for Women: PrEP strategies remain valuable prevention tool, says AVAC
March 4, 2013 - New York, NY, - Results from a large-scale HIV prevention trial among African women known as VOICE (Vaginal and Oral Interventions to Control the Epidemic) provide an urgent reminder that products must meet the needs of the people using them. While disappointing, the results lend new urgency and direction to the search for additional safe and effective HIV prevention options for women, AVAC said today.ns to increase VMMC rates and prevent millions of HIV infections in African countries in the next decade.

AIDS journal publishes findings of 2 important studies in Mar. 2013 issue
Mar 4, 2013 - (Reuters) - 1. Research Results Show Current CDC HIV Screening Guidelines Are Too Conservative and Not Cost-Effective
2. Study Says Heavy Drinking Leads to Increased HIV Risk for Men Who Have Sex with Men
The results of two important studies have been published in the March issue of AIDS, the official journal of the International AIDS Society.

Timeline: AIDS moments to remember
March 4, 2013 - CNN) - Science has come a long way since HIV was identified by the Centers for Disease Control and Prevention. Here are some of the most memorable moments in AIDS history.
Read more...


U.S : First Child Cured of HIV (AIDS)
Mar 3, 2013 - A baby girl who was born with HIV has been cured after very early treatment with standard drug therapy, US researchers reported, in a potentially ground-breaking case that could help eradicate HIV infection in its youngest victims.



Webinar Series Honoring: National Native HIV/AIDS Awareness Day (NNHAAD)
Webinar Date: March 15, 2013
In honor of the annual National Native HIV/AIDS Awareness Day (NNHAAD) , TX/OK AIDS Education & Training Center in collaboration with the National Native American AIDS Prevention Center (NNAAPC) and the Urban Inter-Tribal Center of Texas, will host this FREE one-day online educational training! Sessions will feature an interactive web-based approach to learning! Participants will be able to view slides, hear audio, interact with presenters, chat, and answer polling questions.



HIV Drug Therapy in the Americas 2013
13 - 15 June 2013
WTC Sheraton Convention Center
São Paulo, Brazil
This 3-day scientific meeting will build upon the Glasgow UK HIV Drug Therapy meeting heritage to establish an accessible and regionally relevant programme focusing on a range of issues relating to HIV treatment. A truly global faculty will meet in São Paulo to discuss, during plenaries and case-based presentations, topics of real interest to those working within the 'Americas' region. Abstract presentations will, like Glasgow, promote audience participation and discussion.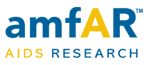 Research Support from amfAR Documents First Case of Child Cured of HIV
NEW YORK, March 3, 2013 - amfAR's new pediatric cure research collaboratory pays dividends within months of being established
Dr. Deborah Persaud of Johns Hopkins University today described the first documented case of a child being cured of HIV. The landmark findings were announced at the 2013 Conference on Retroviruses and Opportunistic Infections in Atlanta, GA.



US: Oscar-nominated AIDS documentary to be made into TV series
1 March 2013 - A documentary about the AIDS epidemic which was nominated for an Oscar this year, is set to be turned into a miniseries on the American TV network ABC.
How to Survive a Plague, directed by David France, revolves around the birth of ACT UP, the international direct action advocacy group, and the Treatment Action Group, TAG, two activist agencies which put pressure on the US government and the pharmaceutical industries to tackle AIDS head on.
Read more...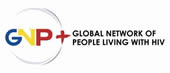 MPP license with ViiV: better, but still not good enough
March 1, 2013 - The Medicines Patent Pool (MPP) and ViiV Healthcare, a joint venture between Pfizer and GSK, have announced an agreement to license a patent for paediatric abacavir - a drug recommended by the World Health Organization in its 2010 Guidelines for treatment of infants and children as an alternate Nucleoside Reverse Transcriptase Inhibitor (NRTI) in first-line treatment.



Lessons from the AIDS response can shape new paradigm for development post-2015, Michel Sidibé tells UN Human Rights Council
01 March 2013 - In a high-level address to the 22nd session of the UN Human Rights Council on 28 February, UNAIDS Executive Director, Michel Sidibé, stressed the crucial importance of viewing the AIDS epidemic through a human rights prism. The AIDS response, he said, is inextricably linked with the human rights agenda. If the world is to get to zero new infections, zero discrimination and zero AIDS-related deaths then ensuring rights, social justice, equity and gender equality is vital.
Read more...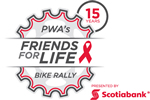 The Friends for Life Bike Rally - Riding Toronto to Montréal for AIDS Awareness
Toronto - Montreal July 28 - August 2, 2013
March 2013 - The Friends For Life Bike Rally began in the summer of 1999 by Danny Nashman and David Linton (who, sadly, passed last year). Over $10 Million has been raised over the last 14 years from this annual event. 2013 will mark the 15th anniversary of the Rally and is expected to be its most successful yet.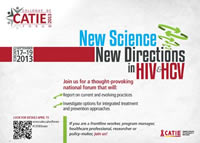 CATIE Forum 2013: New Science, New Directions in HIV & HCV
CATIE invites you to participate in an event that will help shape Canada's future frontline response to HIV and HCV.
Delta Chelsea Hotel, Toronto, September 17-19, 2013
In partnership with various HIV and HCV agencies, CATIE presents a national, bilingual forum that will bring together stakeholders from across Canada to discuss the implications of recent research for frontline programming and to learn from each other about program innovations based on research findings and already at work in the field.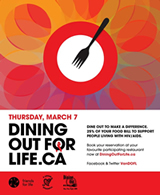 DINING OUT FOR LIFE - Vancouver / Whistler
Dining Out For Life is Back on Thursday, March 7!
DINE OUT TO MAKE A DIFFERENCE. 25% OF YOUR FOOD BILL TO SUPPORT PEOPLE LIVING WITH HIV/AIDS.
Join Friends For Life and 1000s of others from Whistler to White Rock and make your reservations for Dining Out For Life TODAY !



Creating Change 25: LGBT Equality Conference Highlights Strategies for Responding to HIV Epidemic
March 1, 2013 - The 25th National Conference on LGBT Equality: Creating Change was held last month in Atlanta. Touted as the "largest gathering of organizers and leaders of the lesbian, gay, bisexual, and transgender (LGBT) movement," the conference included sessions on current HIV incidence and prevalence rates, strategies for responding to the changing HIV epidemic, and held a day long New Media Institute on ways to mobilize within LGBT communities (including the use of new media).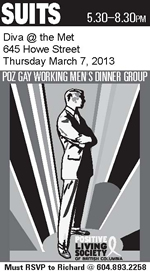 Suits Dinner - March 7, 2013 - Diva at the Met
SUITS - POZ GAY WORKING MEN'S DINNER GROUP
Come out and join other working guys for a monthly dinner March 7, 2013, 5.30-8.00 at Diva at the Met, 645 Howe Street Street.

====================================