Positively Positive - Living with HIV/AIDS:
HIV/AIDS News Archive - April 2012



UN Secretary-General issues recommendations to bolster AIDS response in order to meet 2015 targets
GENEVA, 30 April 2012 - In his report to the UN General Assembly, UN Secretary-General Ban Ki-moon urges stakeholders to redouble efforts to meet the targets outlined in the 2011 Political Declaration on AIDS
The United Nations Secretary-General Ban Ki-moon has issued his first report on HIV to the UN General Assembly since the 2011 High Level Meeting on AIDS. In the report, he highlights the urgent need to achieve immediate, tangible results and for the AIDS response to be smarter, more strategic, more efficient, and grounded in human rights.

AccolAIDS 2012 honours B.C.'s HIV/AIDS movement, winners express health cut concerns
April 30, 2012 - Members of B.C.'s HIV and AIDS movement gathered in style at the 10th annual biannual awards gala AccolAIDS, presented by Positive Living BC and ViiV Healthcare Shire Canada, at the Vancouver Convention Centre on April 29.



Dr. Peter honoured as hero in fight against HIV/AIDS
April 30, 2012 - He's an international symbol in the fight against HIV/AIDS, but there was a time Dr. Peter Jepson-Young's family feared his brave step into the public spotlight would come at great peril.



Truvada PrEP, Gilead, AHF's Bizarre Attack: Our statement to the FDA
April 26, 2012 - I strongly support approval of Truvada for PrEP.


AIDS 2012: Bringing It Home
April 26, 2012 - The AIDS 2012 Opening Session is less than three months away.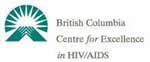 B.C.'s Treatment as Prevention Strategy Significantly Decreases Death, Disease Progression and New HIV Diagnoses
Vancouver, British Columbia (April 25, 2012) - 289 new cases of HIV in the province in 2011, down from 301 in 2010 and 900 cases annually prior to 1996
Dr. Julio Montaner, director of the BC Centre for Excellence in HIV/AIDS (BC-CfE), told hundreds of experts attending the 2nd International HIV Treatment as Prevention (TasP) Workshop that progression to AIDS and death, as well as, new HIV diagnoses in B.C. have significantly decreased due to the province's innovative Treatment as Prevention strategy.

HIV prevention conference focuses on opportunities and challenges
25 April 2012 (Sydney) - In the road ahead for new technologies
The conclusion of the 2012 International Microbicides Conference, a gathering of researchers, advocates and funders in the HIV prevention field, wrapped up three days of discussion focused on access to prevention technologies, adherence in clinical trials, innovative financing, dual prevention technologies and new methods of preventing rectal transmission of HIV. Conference organizers also presented the top awards in the microbicide field: the Lifetime Achievement and the Omolulu Falobi Award.

Untreated HIV infection is associated with higher blood alcohol levels
25 April 2012 - Starting HIV treatment is associated with reductions in blood alcohol levels, results of a small pilot study published in the online edition of the Journal of Acquired Immune Deficiency Syndromes suggest.
Read more...


Young people present first-ever 'crowdsourced' recommendations for AIDS response in UN history
ABUJA, 24 April 2012 - New youth-led recommendations to shape UNAIDS Secretariat's work on HIV and young people
Youth leaders from around the world today presented a set of youth-defined recommendations that will guide the UNAIDS Secretariat's work on HIV and young people through 2015.



ACT UP turns 25-marking a quarter century of AIDS activism
23 April 2012 - Before there was a name for it, there was a voice. Before there was treatment, there was a movement. AIDS activism has revolutionized the way the world approaches health. In the epidemic's 30-year history-AIDS activists have sparked the imagination and actions of millions fighting for better health, equity and social justice.
Read more...


The Female Health Company to Expand Manufacturing Capacity for FC2 Female Condoms
CHICAGO, Illinois - April 23, 2012 - The Female Health Company (NASDAQ-CM: FHCO - News) today announced plans to install two more production lines for its FC2 Female Condom® at its manufacturing facility in Malaysia.



AVAC praises California's HIV PrEP demonstration studies: More projects needed to translate science into reduced HIV infections, saved lives
April 23, 2012 - New York, NY, - AVAC strongly supports the California HIV/AIDS Research Program (CHRP) in launching new studies to evaluate the "real-world" use of oral pre-exposure prophylaxis (PrEP), a promising HIV prevention strategy recently shown to be effective in clinical trials.

Seeking HIV treatment clues in the neem tree
April 23, 2012 - Now an assistant professor at Kean University in New Jersey, Arora is delving into understanding the curative properties of the neem tree in fighting the virus that causes AIDS.
Read more...


SF Gay Men's Chorus at National AIDS Memorial Grove: "When You Believe"
Apr 23, 2012 - The San Francisco Gay Men's Chorus performs at the National AIDS Memorial Grove to honor Nancy Pelosi for her tireless work in the fight against AIDS, singing "When You Believe" written by Stephen Schwartz. "Love Can Build A Bridge" by the Judds was also performed.

Mechanism of HIV spread has potential for future drug therapy
23-Apr-2012 - (Boston) - A new understanding of the initial interactions of human immunodeficiency virus type 1 (HIV-1) and dendritic cells is described by Boston University School of Medicine (BUSM) researchers in a study currently featured in the Proceedings of the National Academy of Sciences (PNAS).



Congresswoman Nancy Pelosi Honored at National AIDS Memorial Grove
Apr 22, 2012 - Congresswoman Nancy Pelosi was honored by the National AIDS Memorial Grove for her tireless work in the battle to fight AIDS for 25 years while in Congress.



THE AIDS INSTITUTE PRAISES REP. MAXINE WATERS' INTRODUCTION OF "THE ROUTINE HIV SCREENING COVERAGE ACT"
April 20, 2012 - Washington DC - Bill Will Help Increase HIV Testing and Bring More People into Care & Treatment
The AIDS Institute applauds Rep. Maxine Waters' (D-CA) for introducing the "Routine HIV Screening Coverage Act of 2012" (HR 4470), a bill that would require all individual, group, and federal employee health insurance plans to cover routine opt-out HIV testing.



Abbott Presents Positive Results from Interferon-Free Phase 2 "Co-Pilot" Study for the Treatment of Hepatitis C
April 19, 2012 - ABBOTT PARK, Ill., and WATERTOWN, Mass., - More than 90 Percent of Patients New to HCV Treatment Achieved Sustained Viral Response through 12 Weeks
Abbott and Enanta Pharmaceuticals announced data from "Co-Pilot," an interferon-free, Phase 2 study of Abbott's direct-acting antiviral medicines for the treatment of hepatitis C (HCV) that found that more than 90 percent of patients new to HCV treatment achieved sustained viral response through 12 weeks (SVR12).

Will women use microbicides to protect themselves against HIV?
19-Apr-2012 - PROVIDENCE, R.I. - Are women willing to use a vaginal gel to protect themselves against HIV infection? Researchers at The Miriam Hospital say that is the million dollar question when it comes to developing products known as microbicides that can prevent the sexual transmission of HIV.



Launch of viroXchange, an international digital media dedicated to virology
MONTREAL, April 19, 2012 - In connection with the 21st Annual Canadian Conference on HIV/AIDS held in Montréal and in the presence of Réjean Thomas, MD, Editor-in-Chief of viroXchange and President and CEO of Clinique médicale l'Actuel and Clinique A, and of Mark Wainberg, PhD, Scientific Committee Member of viroXchange, Director of the McGill Aids Centre, and Professor of Medicine at McGill University, Guy-Charles Pelletier, President and CEO of Neuhauz, announced in Montréal today the launch of viroXchange (www.viroxchange.com) a French/English digital scientific media dedicated to virology.

No significant link between injectable contraceptives and HIV risk, but questions still remain
18 April 2012 - Two studies presented at the International Microbicides Conference this week failed to completely dispel the association between injectable contraceptives and an increased risk of acquiring HIV.
Read more...
Douching does not seem to increase STI risk
18 April 2012 - Neither rectal douching nor vaginal washing appears to be as significantly associated with sexually transmitted infections or other microbial conditions that increase the risk of HIV, as had been feared, the International Microbicides Conference heard yesterday.
Read more...
New AIDS math could halve need for CD4 tests after ART in developing countries
17-Apr-2012 - Now, researchers at The Wistar Institute and the University of Massachusetts Amherst, with global collaborators, introduce a new "prediction-based classification" (PBC) system that could potentially reduce the burden of monitoring patients on ART experienced by medical laboratories in developing nations.

Gay partners' HIV transmission study due to start, despite practical barriers
April 16 (HealthDay News) - A large study looking at HIV infections in gay men who are within long-term relationships with HIV-positive partners is about to start in Australia, the International Microbicides Conference in Sydney heard today.
Read more...
New findings reported by Microbicide Trials Network researchers at HIV prevention meeting
SYDNEY, April 17 - No added HIV risk with hormonal contraceptives, 1 study finds: Results presented at Microbicides 2012



University Launches Campus-Wide Initiative Aimed at Combating HIV/AIDS
April 16, 2012 - The University of Maryland Baltimore, led by its world-renowned Institute of Human Virology (IHV), will bring together faculty and students from all six of the University's professional schools for a campus-wide initiative aimed at addressing the crisis of HIV.

HIV Raises Anal Cancer Risk in Women, Study Says
April 16 (HealthDay News) - Findings indicate gay men aren't only ones who need screening
Read more...
Contraceptive requirement may have compromised FEM-PrEP study
16 April 2012 - A requirement that all participants take hormonal contraceptives may have been what led to the disappointing failure of a study of pre-exposure prophylaxis (PrEP) targeted at single women, the International Microbicides Conference in Sydney was told today.
Read more...
New hope in HIV prevention research: International Microbicide Conference focuses on what works and next steps
16 April 2012 (Sydney) - Researchers, activists and funders are meeting this week in Sydney to discuss the state of HIV prevention research. The biennial International Microbicides Conference, which was opened on Sunday evening by the Honorable Tanya Plibersek MP, Australian Minster of Health, is taking place amid renewed optimism about development and delivery of new HIV prevention options with the potential for ending the AIDS epidemic, including anti-retroviral based microbicides and pre-exposure prophylaxis (PrEP).



Special Sessions to complement CAHR 2012 Scientific Program
April 14, 2011 - The CAHR 2012 Organizing Committee is pleased to announce Special Sessions that will complement the CAHR 2012 scientific program.



AIDS Vancouver Asian Outreach Project Survey
April 13, 2012 - AIDS Vancouver is currently conducting a research project on Asian specific HIV/AIDS services and programs in the Lower Mainland (BC).

Australian Health Minister Tanya Plibersek to open the 2012 International Microbicides Conference
April 13, 2012 (Sydney, Australia) - Press briefing schedule: April 15-18, 2012
The Honorable Tanya Plibersek MP, Australia's Federal Minister for Health, will speak at the opening ceremony of the 2012 International Microbicides Conference in Sydney this Sunday.



Montefiore Study Reveals High Rate of Anal Cancer in HIV-positive Women
April 12, 2012- NEW YORK - Study of more than 700 infected women found 10.5% exhibited anal disease.
Anal cancer is on the rise among HIV-positive women, according to a Montefiore Medical Center study entitled, "High Prevalence of High Grade Anal Intraepithelial Neoplasia in HIV-Infected Women Screened for Anal Cancer," to be published in the Journal of Aids on May 1.



UCLA-engineered stem cells seek out and kill HIV in living organisms
04/12/2012 - Expanding on previous research providing proof-of-principle that human stem cells can be genetically engineered into HIV-fighting cells, a team of UCLA researchers have now demonstrated that these cells can actually attack HIV-infected cells in a living organism.



ACT UP COMMEMORATES 25TH ANNIVERSARY BY RETURNING TO WALL STREET FOR MASSIVE PROTEST
April 12, 2012 (NEW YORK) - To Be Joined by "OWS" - For an End to Financial Crimes Against People with AIDS and the 99%
SAVE THE DATE - APRIL 25TH 2012
To commemorate its 25th anniversary, the AIDS activist group ACT UP will return to its roots and stage a massive demonstration and march on Wall Street - on Wednesday, April 25 - starting at 11 am at City Hall and ending on Wall Street. Hundreds of protestors are expected to converge for a daylong siege in Lower Manhattan.



White House LGBT Conference on HIV/AIDS Next Week
April 11, 2012 - Next week, the White House is hosting the next in its series of conferences on lesbian, gay, bisexual and transgender (LGBT) issues and the topic of focus will be HIV/AIDS. Hosted by the White House Office of Public Engagement and the White House Office of National AIDS Policy in partnership with Morehouse School of Medicine, the conference will take place on Thursday, April 19, 2012 from 9:00 AM - 5:00 PM at the Morehouse School of Medicine in Atlanta.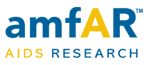 New amfAR Awards Combat HIV/AIDS, Homophobia, and Stigma in Africa
NEW YORK, April 10, 2012 - With support from the AIDS Fonds Netherlands, amfAR's MSM Initiative bolsters frontline groups working in discriminatory environments to curb the AIDS epidemic among men who have sex with men (MSM)
As violence, stigma, and discrimination toward gay men, other men who have sex with men (MSM), and transgender individuals in many countries in Africa continue to attract worldwide attention, amfAR, The Foundation for AIDS Research, on Tuesday announced a fifth round of Africa community awards to support frontline groups working directly with local MSM and transgender populations.



'Tinderbox': How Colonialism Shaped the HIV/AIDS Epidemic
Apr 10, 2012 - Ray Suarez speaks with authors Craig Timberg and Daniel Halperin about how "shadows of colonialism" hang over the spread of HIV from Africa. The topic is explored in their book "Tinderbox: How the West Sparked the AIDS Epidemic and How the World Can Finally Overcome it."



AIDS Vancouver - Event Planner
April 10, 2012 - Job Posting
Job Summary: The Event Planner will assume primary responsibility for the successful planning and execution of AIDS Vancouver's 5th Annual Celebrity Dim Sum event benefitting AIDS Vancouver's Asian Community Outreach Project. This position includes cultivating sponsorships, fundraising, recognizing donors, coordinating volunteers, and coordinating media. This position reports to the Director of Development & Public Relations.

Food insecurity linked to reduced odds of condom use for women in Brazil
10-Apr-2012 - In this week's PLoS Medicine, Alexander Tsai of Harvard University, Cambridge, USA and colleagues show that in sexually active women in Brazil severe food insecurity with hunger was positively associated with symptoms potentially indicative of sexually transmitted infection and with reduced odds of condom use.


Suits Dinner Monday April 30th - Cosca Restaurant
SUITS - POZ WORKING MEN'S DINNER GROUP
Join other working guys on April 30th at Cosca Restaurant, 1118 Denman Street.
Monday April 30th 5:30-8:00PM

Many Pre-Conference Events Planned for AIDS 2012
April 9, 2012 - Though the Opening Session on Sunday evening, July 22nd marks the official start of XIX International AIDS Conference AIDS 2012 Exit Disclaimer, delegates may wish to consider arriving well before then to participate in the many pre-conference events taking place in Washington, D.C.
Read more...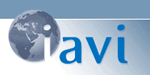 Leading Global Health Expert Dr. Adel A.F. Mahmoud Joins IAVI Board of Directors
NEW YORK, NY-APRIL 9, 2012 - The International AIDS Vaccine Initiative (IAVI) announces the appointment to its Board of Directors of Dr. Adel A.F. Mahmoud, professor at Princeton University, former President of Merck Vaccines and former Chairman of Medicine at Case Western Reserve University.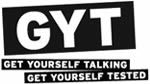 National Campaign Encourages Young People to "Get Yourself Tested" for STDs, Including HIV
New York, NY, April 9, 2012 - MTV Audience Encouraged to "GYT"
The fourth annual GYT: Get Yourself Tested campaign kicks off National STD Awareness Month (April) with new initiatives on-air, online, and on the ground at college campuses and in more than 5,000 health centers across the nation.



Google+ Hangout with Ban Ki-moon
United Nations, New York, 6 April 2012 - Join a live Google+ Hangout with Ban Ki-moon, Google's David Drummond and young people around the world on Tuesday, 10 April 2012, at 3:30 pm EST.



Aging HIV/AIDS Survivors Create New Class of Patients
April 06, 2012 - Being diagnosed with HIV/AIDS used to be a death sentence. Today, for many people, the disease is a chronic condition that can be managed with so-called anti-retroviral drugs. Drug treatment has helped people with HIV infection live long and near-normal lives. Now, as the HIV/AIDS population ages, they are facing a unique set of health challenges.
Read more...


HIV Stigma and Awareness: Time to Change Our Message
April 5, 2012 - I am not a victim of HIV or AIDS. I am not someone to fear or pity. I am not beneath anyone, less of a person, or unworthy because I am HIV positive. I am a person living with HIV. I am me! Not the same person I was before I was diagnosed, I am better than I was. I am more than I was. I am more now than I probably ever would have been without HIV because the virus has made me, allowed me, facilitated me, to grow and evolve in ways I never would have been able to without it. I know this.
Read more...


A Taste for Life 2012
Mark your calendars!
Join us on April 25th 2012
Please join us in this our 14th annual fundraiser benefiting the Snowy Owl AIDS Foundation and Bruce House.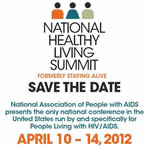 NAPWA 2012 Healthy Living Summit
April 5, 2012 - National Association of People with AIDS presents the only natioanl conference in the United States run by and specically for People Living with HIV/AID
Save the Date
April 10 - 14, 2012
NAPWA announces the first annual National Healthy Living Summit, April 10-14, 2012, in Dallas-Fort Worth, Texas. Originally scheduled August 7-10, 2011, the Summit promotes healthy living for people living with HIV.

A low CD4 cell count, weight and haemoglobin can identify which HIV-positive patients are more likely to have undiagnosed TB
04 April 2012 - Undiagnosed tuberculosis (TB) is common among patients receiving routine HIV care in South Africa, a study published in the online edition of the Journal of Acquired Immune Deficiency Syndromes suggests, reinforcing World Health Organization guidance regarding routine screening of people with HIV for TB.
Read more...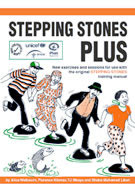 'Stepping Stones PLUS' - supporting women in their quest for safe motherhood
April 4, 2012 - When Jane Awino suspected she was pregnant, she went to the local hospital for a check-up. Her pregnancy was confirmed, and she was asked to bring her husband to the clinic, where HIV testing has been made routine. Jane recalls:

Support groups give HIV/AIDS diagnosis a new outlook
April 3, 2012 - Positive Living aims to empower those with HIV/AIDS through support, advocacy, and information. All of its board members are HIV-positive. It changed its name last year, on its 25th anniversary, to reflect the new reality of those who are HIV-positive: thanks to groundbreaking research-much of which happens locally at the B.C. Centre for Excellence in HIV/AIDS (BC-CfE)-they are going on to lead long, full lives, with the virus never progressing to full-blown acquired immune deficiency syndrome (AIDS).
Read more...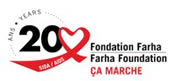 Now in its 20th Year, the Farha Foundation and CA MARCHE Continue the Fight Against HIV/AIDS!
MONTRÉAL, QUÉBEC - Marketwire - April 3, 2012) - Join the most important HIV/AIDS fundraising walk in Quebec on September 30
The Farha Foundation, Quebec's leading HIV/AIDS fundraising organization, officially announces the launch of its milestone 20th edition of ÇA MARCHE - Quebec's largest walk in support of the cause.

HIV is an independent risk factor for lung cancer
03 April 2012 - Infection with HIV is an independent risk factor for lung cancer, according to the results of a large US study published in the online edition of AIDS.
Read more...


"Are you counting me?" Addressing the challenge of estimating vulnerable populations in South Asia
April 3, Colombo - Regional workshop seeks to strengthen national reporting on HIV
How does a national HIV programme accurately estimate the size of high risk, vulnerable and hard-to-reach populations such as men who have sex with men and transgender persons? The question has long challenged government health authorities as well as community-based organisations and advocates that support surveillance and data collection in countries with populations huge and small alike.



SFU HIV/AIDS vaccine research gets financial boost
April 02, 2012 - Jamie Scott, a Simon Fraser University professor and Canada Research Chair in molecular immunity, and three international collaborators are getting a hefty financial boost in their efforts to develop an effective HIV/AIDS vaccine.



Efficacy and Safety Data for ZOSTAVAX® (Zoster Vaccine Live), Merck's Shingles Vaccine, in Adults Ages 50 to 59 Published in Clinical Infectious Diseases
WHITEHOUSE STATION, N.J., April 2, 2012 - Merck (NYSE:MRK), known as MSD outside the United States and Canada, announced today that data from the pivotal Phase III study with ZOSTAVAX® (Zoster Vaccine Live) in adults ages 50 to 59 were published in the April 1 issue of Clinical Infectious Diseases. In this study, ZOSTAVAX, Merck's vaccine for the prevention of herpes zoster, commonly known as shingles, significantly reduced the risk of developing shingles by nearly 70 percent in adults ages 50 to 59, compared with placebo.



Walgreens and Magic Johnson Foundation Launch National Charity Bracelets Campaign Supporting Organizations in Ethnically Diverse, Urban Communities
DEERFIELD, Ill., April 2, 2012 - Bracelets on sale now at all Walgreens and Duane Reade stores -- $2 from each purchase benefits the Magic Johnson Foundation
Campaign follows Walk with Walgreens featured on The Celebrity Apprentice, Johnson's Foundation beneficiary of winning team led by Arsenio Hall
Walgreens (NYSE, NASDAQ: WAG) and the Magic Johnson Foundation today announced a national campaign to address the health, educational and social needs of ethnically diverse, urban communities.

====================================