Positively Positive - Living with HIV/AIDS:
HIV/AIDS News Archive - February 2012


Fighting Infections: Old Drug Reveals New Tricks
February 29, 2012 - UCSF-led Study Shows How Interferon Works to Suppress Virus in Patients With HIV, Hepatitis
A drug once taken by people with HIV/AIDS, but long ago shelved after newer, modern antiretroviral therapies became available, has now shed light on how the human body uses its natural immunity to fight the virus - work that could help uncover new targets for drugs.

Ragon Institute study finds HIV-specific CD4 cells that control viral levels
29-Feb-2012 - A subpopulation of the immune cells targeted by HIV may play an important role in controlling viral loads after initial infection, potentially helping to determine how quickly infection will progress. In the February 29 issue of Science Translational Medicine, a team of researchers from the Ragon Institute of Massachusetts General Hospital (MGH), MIT and Harvard describe finding a population of HIV-specific CD4 T cells - cells traditionally thought to direct and support activities of other immune cells – that can directly kill HIV-infected cells.




Delaying HIV diagnosis and treatment may steal years and quality of life from those infected by virus
February 29, 2012 - VANCOUVER, BC - Vancouver Coastal Health and Providence Health Care are not only showing why "it's different now" to live with HIV, but also how not knowing you are living with it -- by delaying testing, diagnosis and treatment -- can unnecessarily shorten lifespans and increase complications.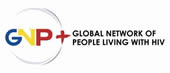 International AIDS Candlelight Memorial 2012: Promoting Health and Dignity Together
February 28, 2012 - "Promoting Health and Dignity Together" is the theme of the International AIDS Candlelight Memorial 2012. The theme aims to raise awareness around HIV and to promote respect for the human rights of people living with HIV. The memorial will take place on Sunday 20 May 2012.



Positively Aware magazine's annual HIV Drug Guide is released
February 28th, 2012 - CHICAGO - The Positively Aware 16th Annual HIV Drug Guide, widely recognized throughout the country as the "must-have" reference tool for HIV service providers and consumers alike, is now available.
Read more...
'Tinderbox': How The West Fueled The AIDS Epidemic
Feb. 27, 2012 - HIV is a slow-moving time bomb.
Read more...
ELTON JOHN AIDS FOUNDATION RAISES $5.25 Million FOR THE FIGHT AGAINST HIV/AIDS AT 20TH ANNUAL ACADEMY AWARDS VIEWING PARTY SPONSORED BY CHOPARD, NEURO AND WELLS FARGO
LOS ANGELES, February 27, 2012 - The 20th annual Elton John AIDS Foundation Academy Awards Viewing Party hosted by Sir Elton John and David Furnish raised $5.25 million for the fight against HIV/AIDS. The gala, which took place on Sunday, February 26, at West Hollywood Park in Los Angeles, was co-sponsored by Chopard, Neuro, and Wells Fargo; American Airlines serves as the Foundation's official sponsoring airline.

Researchers identify novel pathway responsible for infection of a common STD pathogen
27-Feb-2012 - Boston - Researchers from Boston University School of Medicine (BUSM) have for the first time identified a novel pathway that is necessary for infection to occur with the pathogen Neisseria gonorrhoeae, which is responsible for the second most common infectious disease worldwide, gonorrhea.

Project aims to improve HIV/AIDS prevention materials for African-American women
February 26, 2012 - African-American women make up a disproportionate number of HIV/AIDS cases in the United States. Researchers from North Carolina State University are trying to change that, leading a National Science Foundation project aimed at developing HIV/AIDS prevention materials that resonate with African-American female college students.



Condoms Not Being Used Properly Worldwide
February 24, 2012 - In a special issue of the journal Sexual Health, a collection of unbiased condom use studies provides a worldwide outlook on the problems and errors of condom use.
Read more...

Get It On With "Condom Sense"
PRINCETON, N.J., Feb. 23, 2012 /PRNewswire/ - To celebrate National Condom Month, the makers of Trojan® Brand Condoms are launching content aimed at giving Americans the facts about condoms
As the most trusted name in sexual health for more than 90 years, the makers of Trojan® Brand Condoms remain dedicated to dispelling the myths and misinformation surrounding condoms and reinforcing condom efficacy and ease of use through proven facts and education.

Vaccines for HIV
February 23, 2012 - Newswise - San Diego, Calif. - A New Design Strategy
Physical scientists and clinical virologists from the Massachusetts Institute of Technology (MIT) and the Ragon Institute in Cambridge, Mass., have identified a promising strategy for vaccine design using a mathematical technique that has also been used in problems related to quantum physics, as well as in analyses of stock market price fluctuations and studies of enzyme sequences.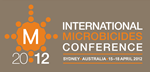 Sydney to host the 2012 International Microbicides Conference
22 February 2012 (Sydney, Australia) - From Discovery to Delivery -- M2012 is the key conference for scientists, scholars, advocates and donors to present and discuss cutting edge developments in HIV prevention
The biennial International Microbicides Conference is the premier gathering for those working on new approaches to HIV prevention and this year's conference in Sydney, Australia will place a strong emphasis on the role of community in both research and implementation of scientific findings. The conference will take place from April 15-18 at the Sydney Exhibition and Conference Centre located on the Darling Harbour waterfront.



IAVI and NineSigma Collaborate to Identify New Approaches to Developing AIDS Vaccines
CLEVELAND, Ohio - February 21, 2012 - The International AIDS Vaccine Initiative (IAVI) awards $875,000 in grants to two researchers identified through NineSigma's Open Innovation process
A collaboration between NineSigma and the International AIDS Vaccine Initiative (IAVI) is helping to advance HIV vaccine research by identifying new approaches to the design of a potential vaccine.



Norwegian HIV vaccine—Very modest results seen in recent clinical trial
February 21, 2012 - The Norwegian biotechnology company Bionor Pharma ASA recently issued a press release about the results of its candidate therapeutic vaccine called Vacc-4x. The placebo-controlled study was conducted to assess safety and preliminary efficacy in HIV-positive people. Researchers had hoped that this vaccine would allow participants to have a prolonged interruption of ART with very low levels of virus in their blood. This did not happen. However, the vaccine is safe and does stimulate the immune system.



National Women and Girls HIV/AIDS Awareness Day Conference:
Unlocking The Red Door
February 21, 2012 - Date: March 10, 2012
National Women and Girls HIV/AIDS Awareness Day Conference: Unlocking The Red Door. Description: The premise of "Unlocking the Red Door" is that each door holds a specific issue that makes women and girls vulnerable to HIV transmission.

Death by denial: The campaigners who continue to deny HIV causes Aids
Feb. 21, 2012 - As each of their followers dies, those who campaign against HIV treatments simply move on to the next level of denial
Read more...
Hepatitis C Now Kills More Americans Than HIV
MONDAY, Feb. 20 (HealthDay News) - Deaths from hepatitis C have increased steadily in the United States in recent years, in part because many people don't know they have disease, a new government report says.
Read more...

New Studies Show Which Anti-HIV Drug Combinations Work Better Than Others and Why and How They Do It
February 19 , 2012 - Newswise - Using a mathematical formula that carefully measures the degree to which HIV infection of immune system cells is stalled by antiretroviral therapy, AIDS experts at Johns Hopkins have calculated precisely how well dozens of such anti-HIV drugs work, alone or in any of 857 likely combinations, in suppressing the virus. Results of the team's latest research reveal how some combinations work better than others at impeding viral replication, and keeping the disease in check.


REMINDER: Online Survey: Vancouver STOP HIV/AIDS project
February 18, 2012 - VANCOUVER, BC - PLEASE HELP INFORM HIV SERVICES IN VANCOUVER
The STOP HIV/AIDS project has been running since Spring 2010, improving services for HIV, including testing, treatment and support for HIV+ people.
Survey deadline: Saturday, February 25 th 2012



21st Annual Canadian Conference on HIV/AIDS Research
February 2012 - CAHR 2012 - A Turning Point in the Fight against HIV: Meeting New Challenges
The 21st Annual Canadian Conference on HIV/AIDS Research - CAHR 2012 - will be held April 19-22, 2012 at Fairmont The Queen Elizabeth in Montréal, Quebec.



Financial Aid To Young Women In Poor Nations May Reduce HIV And HSV-2 Rates
17 Feb 2012 - Written by Joseph Nordqvist
A recent study published by The Lancet, indicates that an effective way of reducing the prevalence of HIV and HSV-2 infections among young women, is through providing financial aid to them and their families.
Read more...
Australian gay men cautious about PrEP; most in need are the most interested
17 February 2012 - Only just over one in four Australian gay men in a recent scientific survey described themselves as "willing" to use pre-exposure prophylaxis (PrEP) against HIV. The others were either neutral about PrEP or unwilling to use it.
Read more...


Afro-Canadian Positive Network of BC
February 2012 - Afro-Canadian Positive Network of BC is a non-profit organisation of HIV/AIDS infected and affected immigrants of African origin regardless of race or ethnicity who seek to find comfort, companionship and empowerment in a common cultural and social environment.


NEW OPPORTUNITY TO FIX CANADA'S ACCESS TO MEDICINES REGIME: STATEMENT BY CIVIL SOCIETY GROUPS
Thursday, February 16, 2012 - We welcome today the introduction of Bill C-398, a critical humanitarian bill to reform Canada's flawed Access to Medicines Regime (CAMR). After nearly eight years of waiting for Canada to deliver on its pledge to help get more affordable medicines to African and other developing countries, Parliament once again has an important opportunity to enact meaningful change on the global stage by saving lives and ending needless suffering worldwide.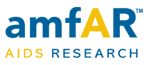 Evidence in Action: Ending HIV/AIDS Among Men who have Sex with Men (MSM) Through Effective Program Evaluation, Evidence-Based Advocacy
NEW YORK, February 16, 2012 - amfAR, with funding from ViiV Healthcare's Positive Action Program and the Elton John AIDS Foundation, will work with partners to share data, evaluate effectiveness of HIV responses
Aimed at increasing the knowledge base about effective, community-based HIV/AIDS services for men who have sex with men (MSM) and transgender individuals, amfAR, The Foundation for AIDS Research on Wednesday launched the Evidence in Action project, which will document and evaluate the impact of such programs with the ultimate goal of implementing the most workable strategies for stopping the spread of HIV/AIDS.

Viread Is Associated With Long-Term, Irreversible Kidney Damage
Feb 15, 2012 - Results from a recent large study confirm that Viread, which is also a component of Truvada and Atripla, causes kidney damage in people with HIV. The results also indicate that the kidney damage increases with each year of exposure and is irreversible.
Read more...


Results for viral load on Vacc-4x
Oslo 15.02.2012 - With final review of phase IIb viral load data completed, researchers confirm statistically significant reduction of HIV viral load on Vacc-4x compared to placebo
Bionor Pharma announced today that researchers have completed a final review of the Company`s lead therapeutic HIV vaccine, Vacc-4x, and its ability to reduce the amount of HIV circulating in patients ("viral load").



Magic Johnson documentary will recount his HIV announcement
February 15, 2012 - The day Magic Johnson told the world he was HIV-positive remains one of the most shocking in sports history.
Read more...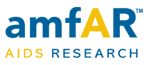 amfAR Opposes Proposed Cuts to Bilateral Global AIDS Funding
NEW YORK, February 13, 2012 - amfAR Opposes Proposed Cuts to Bilateral Global AIDS Funding, Calls on Administration to Meet Its "AIDS-Free Generation" Goal
amfAR, The Foundation for AIDS Research on Monday expressed deep concern about proposed cuts to U.S. bilateral AIDS funding in the Obama Administration's fiscal year 2013 budget proposal, calling on the Administration to provide the resources necessary to realize the goal of an "AIDS-free generation" set by President Obama in a landmark World AIDS Day 2011 speech.

Larger belly linked to memory problems in people with HIV
13-Feb-2012 - ST. PAUL, Minn. - A larger waistline may be linked to an increased risk of decreased mental functioning in people infected with the AIDS virus HIV, according to research published in the February 14, 2012, print issue of Neurology®, the medical journal of the American Academy of Neurology.




HIV testing and Cupid's arrow should go together, says Vancouver Coastal and Providence Health
February 13, 2012 - VANCOUVER, BC - All love is risky and Vancouver Coastal Health and Providence Health Care are encouraging sweethearts young and old to update their understanding of HIV transmission, testing and treatment and seriously consider making HIV testing part of their regular health care routine.

Indiana University Scientist Works to Detach Protein that HIV Uses as Protective Shield
February 13, 2012 - INDIANAPOLIS - One of the frustrations for scientists working on HIV/AIDS treatments has been the human immunodeficiency virus' ability to evade the body's immune system. Now an Indiana University researcher has discovered a compound that could help put the immune system back in the hunt.

New HIV-vaccine tested on people
13-Feb-2012 - Scientists from the Antwerp Institute of Tropical Medicine, Antwerp University Hospital and Antwerp University have tested a new 'therapeutic vaccine' against HIV on volunteers



Protein Starves HIV, Thus Protecting Cells
12 Feb 2012 - Written by Christian Nordqvist
A protein called SAMHD1 has been found to starve HIV in cells so that it cannot do anything, thus making the cell resistant to HIV infection, researchers at NYU Langone Medical Center reported in Nature Immunology . The authors explained that their discovery could pave the way for new therapeutic research at halting or slowing the HIV's progression to AIDS .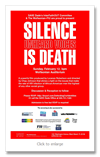 Film 'Silence is Death: Unheard Voices' to be screened Sunday at Wolfsonian-FIU
February 12, 2012 - Chay Johnson, shines the light upon the issues of gay Black men and the problems that lead to the highest rates of HIV infection of all social groups. The film scrutinizes the role played by Black churches in stifling the discussion of AIDS by refusing to acknowledge the sexuality of some of its people.
Read more... Photo Gallery...


Love your heart
February12, 2012 - Heart disease is a leading cause of death in this country, and one in three Canadians are affected by heart disease and stroke. There is a growing understanding that HIV can play a role in cardiovascular health, so during this month dedicated to heart awareness, CATIE wants to reflect on all the ways people with HIV can show a bit of love to their hearts.



'International Condom Day' 2012: AHF & partners to distribute over one million free condoms worldwide
Feb 10, 2012 - LOS ANGELES - Events in over 30 cities in 15 countries around the world set stage for free condom distribution, HIV testing and safer sex awareness events by AIDS Healthcare Foundation and global partners; groups to distribute over one million of AHF's 'LOVE Condoms' as well as locally-sourced condoms during events starting February 13th--International Condom Day
AIDS Healthcare Foundation (AHF), the largest global AIDS organization which currently provides medical care and services to more than 125,000 individuals in 26 countries worldwide, will mark International Condom Day (ICD)

Unpicking HIV's invisibility cloak
10 February 2012 - Revelation of how certain compounds adhere so strongly to HIV's coat points to a fresh therapeutic approach
Drug researchers hunting for alternative ways to treat human immunodeficiency virus (HIV) infections may soon have a novel target—its camouflage coat.
Read more...

Tenofovir, Leading HIV Medication, Linked with Risk of Kidney Damage
February 10, 2012 - Risk Remains After Drug Use Ends, Say Researchers, Who Call for Patient Monitoring
Tenofovir, one of the most effective and commonly prescribed antiretroviral medications for HIV/AIDS, is associated with a significant risk of kidney damage and chronic kidney disease that increases over time, according to a study of more than 10,000 patients led by researchers at the San Francisco VA Medical Center and the University of California, San Francisco (UCSF).


Tenofovir: Q&A for Patients and Providers
February 10, 2012 - What is the new finding about HIV/AIDS drugs and associated kidney problems?
Tenofovir, an anti-retroviral drug used to treat HIV, was associated with an increased risk of kidney disease in an observational study of 10,841 HIV-infected veterans who were new users of antiretroviral therapy between 1997 and 2007.
Read more...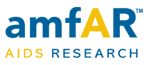 amfAR Ramps Up Investment in HIV Cure Research
NEW YORK (February 10, 2012) - $1 million in grants awarded to four research teams— including one led by a Nobel laureate
amfAR, The Foundation for AIDS Research on Friday announced four new grants to leading researchers from around the world in the Foundation's most competitive round of HIV cure grants to date.



Routine screening for STIs urged
February 10, 2012 - As potent combination therapy for HIV (commonly called ART or HAART) has greatly improved health and life expectancy among HIV-positive people, more ART users are sexually active. Along with this increase in sex have come reports of increased rates of common sexually transmitted infections (STIs) such as syphilis, gonorrhea and Chlamydia, particularly among HIV-positive men who have sex with men (MSM) compared to HIV-negative MSM.



The International AIDS Society (IAS) responds to the irresponsible closure of the Russian language website of the Andrey Rylkov Foundation and demands its reopening
9 February 2012 - Geneva, Switzerland - Given its long-standing interest in the HIV and AIDS epidemic in Eastern Europe and Central Asia (EECA), the IAS expresses its profound concern towards the abrupt decision of the Federal Drug Control Service (FSKN) Moscow Department to close down the Russian language website of the Andrey Rylkov Foundation (ARF), a Russian public health organization which advocates and develops drug policies based on human rights and tolerance.

Russia: Government Shuts HIV-Prevention Group's Website
February 8, 2012 - (Moscow) - Move is an Assault on Freedom of Expression
The Russian government's anti-drugs agency has ordered the blocking of the website of a public health organization, the Andrey Rylkov Foundation, for discussing the addiction medicine methadone, human rights groups said today. The move is an assault on freedom of expression in the midst of pro-democracy protests, the groups said.



Massive North American study strengthens case for HPV screening
February 8, 2012 - HPV (human papilloma virus) is a common sexually transmitted virus.



GMHC's Statement on National Black HIV/AIDS Awareness Day
2.7.2012 - We know that the epidemic disproportionately affects Black women and young gay/bisexual men, and we call on policymakers and community leaders to focus on these affected populations in their HIV prevention and treatment efforts.


Latino Commission on AIDS Recognizes National Black HIV/AIDS Awareness Day
New York, February 7, 2012 - The Latino Commission on AIDS is proud to join forces with its partners and colleagues in the African American community in recognizing the urgency of addressing the impact of the epidemic in the Black community and all communities of color.

New Science Brings Urgency to National Black HIV/AIDS Awareness Day 2012
February 7, 2012 - Washington, D.C. - Today, Congresswoman Barbara Lee (D-CA) issued the following statement on National Black HIV/AIDS Awareness Day 2012:



HIV Experts Propose New Pathway for Conducting Phase 3 Drug Trials
WASHINGTON, DC (February 7, 2012) - New Approach Intended to Remove Barriers to Innovation in Drug Development
As the war on HIV/AIDS begins its fourth decade, medical researchers, pharmaceutical manufacturers, patient advocates and government regulators face a new and unexpected scientific challenge: how to demonstrate the safety and efficacy of promising new antiretroviral drugs when the two traditional study designs - the superiority trial and the non-inferiority trial - are no longer useful in showing improvements in both "treatment experienced" patients and those who have never received drug therapy (treatment-na´ve patients).

Murray discusses living with HIV
February 7, 2012 - Upon learning he was HIV-positive at the age of 20, Todd Murray began planning his funeral. Today, however, Murray is committed to educating the public about the importance of combating stereotypes and the stigma surrounding HIV/AIDS.
Read more...


The Casey Awards to Recognize Canadian Leadership and Activism in HIV/AIDS and Social Justice
Feb. 7, 2012 - TORONTO. - Awards to be presented at Casey House's SnowBall 2012 | ELEMENTAL on February 25
Casey House today announced the recipients of The Casey Awards 2012 , recognizing and honouring Canadian individuals and organizations that have made exemplary contributions and demonstrated leadership in the fields of HIV/AIDS and social justice.

More focus on men needed in HIV prevention
7-Feb-2012 - Edward Mills of the University of Ottawa, Canada and colleagues argue in this week's PLoS Medicine that the HIV/AIDS response in Africa needs a more balanced approach to gender, so that both men and women are involved in HIV treatment and prevention.



BioLineRx In-Licenses Second Oral Hepatitis C Treatment
Jerusalem, Israel - February 6, 2012 - BioLineRx (NASDAQ: BLRX; TASE: BLRX), a biopharmaceutical development company, announced today it has signed a worldwide, exclusive license agreement with Genoscience and RFS Pharma to develop and commercialize BL-8030, an orally available treatment for Hepatitis C.



Patient Voices Network: Orientation
February 2012 - Patient Voices Network will be hosting an orientation for individuals living in the Vancouver Lower Mainland with a focus on the communities of Vancouver, Richmond, New Westminster, Delta, Burnaby, the Tri Cities, and the North Shore. Volunteers who join the Network will be invited to participate in a variety of opportunities to share their experiences and contribute ideas for improving health care in BC.



HIV Activist Runs for Parliament in Burma
February 06, 2012 - Phyu Phyu Thin has spent the better part of the last decade helping people like her.
Read more... Watch Video...

More than 100 signatories to statement opposing the criminalization of people living with HIV in Canada
February 6, 2012 - More than 100 organizations from Canada and around the world have signed on to a statement by the Canadian HIV/AIDS Legal Network opposing the criminalization of people living with HIV in Canada. More than 225 individuals from the fields of medicine, public health, law and academia also expressed their support of the statement.

Asia Pacific countries in crucial HIV AIDS follow up
February 6, 2012 - Government leaders, civil society representatives and people living with HIV from 34 Asia-Pacific countries are meeting in Bangkok, to speed up progress towards an AIDS-free region.
The three-day meeting at the UN Economic and Social Commission for Asia and the Pacific, ESCAP, will also look at ways of removing legal and policy barriers that hamper access to HIV services.
Read more...

IN ADVANCE OF LANDMARK SUPREME COURT CASE, SUPPORTERS WORLDWIDE CALL ON CANADA TO STOP CRIMINALIZING PEOPLE LIVING WITH HIV
February 6, 2012 - Canadian criminal law requires people living with HIV to disclose their status before engaging in behaviour that involves a "significant risk" of transmitting the virus. Yet people have been charged, and convicted for not disclosing their status, even though their activity did not pose a significant risk of HIV transmission. This is a miscarriage of justice. Further, it has contributed to a climate marked by anxiety, fear, stigma and misinformation that undermines HIV counselling, education and prevention efforts. This puts all Canadians at greater risk.



Controlling the HIV Epidemic with Antiretrovirals
February 6, 2012 - Treatment as Prevention and Pre-Exposure Prophylaxis
TasP PrEP Evidence Summit 2012: June 11-12, 2012 - Royal Garden Hotel, London
The International Association of Physicians in AIDS Care (IAPAC) invites you to an evidence summit featuring the presentation of data related to and discussion about the implementation of treatment as prevention (TasP) and pre-exposure prophylaxis (PrEP) in clinical settings.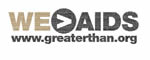 BLACK CELEBRITIES UNITE IN RESPONSE TO AIDS
February 6, 2012 - New Greater Than AIDS PSAs and Social Media Messages Mark National Black HIV/AIDS Awareness Day (Feb. 7)
More than 60 Black celebrities have united with Greater Than AIDS to bring attention to the severe and disproportionate epidemic facing Black Americans and reduce the stigma surrounding the disease. Black Americans account for half of the approximately 1.1 million people living with HIV/AIDS in this country today -- and 44 percent of new infections -- while representing just 12 percent of the population.



Vancouver STOP HIV Community Consultations
February 5, 2012 - VANCOUVER, BC - Seek and Treat to Optimally Prevent (STOP) HIV/AIDS
Seek and Treat to Optimally Prevent (STOP) HIV/AIDS is a pilot project funded by the BC Ministry of Health to expand HIV testing, treatment and support services in BC, with the overall goal of reducing HIV incidence.



Greg Louganis on POZ I AM Radio Show
- Olympic Diver wants to Dance with the Stars
Sunday, February 5, 2012 - 9:00 PM Eastern Time - 6:00 PM Pacific Time
Tonight at 9pm EST. 6:00pm PST, Robert Breining & Jack Mackenroth will be speaking with Olympic Gold Medalist Greg Louganis.


CRIMINALIZATION OF HIV NON-DISCLOSURE AT SUPREME COURT OF CANADA
Activists stage events to raise awareness and mobilize action in advance of landmark hearing
February 4, 2012 - In anticipation of the Supreme Court of Canada's February 8 hearing of two landmark cases on the criminalization of HIV non-disclosure, organizations in Ontario and Quebec will hold key events to mobilize advocacy around the issue and expose the injustices of the system as it currently stands.



Reducing mother-to-child HIV transmission in Canada
February 4, 2012 - In high-income countries such as Canada, the United States and in Western Europe, great strides have been made in reducing mother-to-child transmission (also called vertical transmission) of HIV.



Ou+doorsmen: Poz Gay Men's Outdoor Activities Group
February 2012 - Tour Vancouver Art Gallery
Come join us for a tour of the Vancouver Art Gallery Tuesday, 7 February 2012 - 5:30



NATIONAL BLACK HIV/AIDS AWARENESS DAY IS FEBRUARY 7TH, 2012
February 4, 2012 - Mark your calendars and set the date! February 7, 2012 is National Black HIV/AIDS Awareness Day (NBHAAD), a national HIV/AIDS testing and treatment community mobilization initiative designed to encourage Blacks across the United States and Territorial Areas to get educated, get tested, get involved, and get treated around HIV/AIDS, as it continues to devastate Black communities.

NIAID scientists consider 200 years of infectious diseases
1-Feb-2012 - Unpredictable, ever-changing and with potentially far-reaching effects on the fates of nations, infectious diseases are compelling actors in the drama of human history, note scientists from the National Institute of Allergy and Infectious Diseases (NIAID), part of the National Institutes of Health.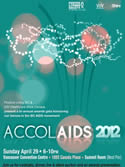 ACCOLAIDS 2012: Call for Nominations
February 2012 - AccolAIDS Awards Gala Sunday, April 29th 2012
Positive Living BC & ViiV Healthcare Shire Canada present a bi-annual awards gala honouring our heroes in the BC movement

Wayne State University project aims to reduce HIV, AIDS among African-Americans
1-Feb-2012 - DETROIT - A grant from the Centers for Disease Control and Prevention, administered by the Michigan Department of Community Health, is helping a Wayne State University researcher's effort to promote HIV testing among African-Americans.



HIV/Antiretroviral Update-Special Session
February 2012 - Monday, February 20, 2012
A special session of the HIV/Antiretroviral Update will take place on Monday, February 20, 2012 from approximately 8:00 am to 4:30 pm at the Sheraton Wall Centre Hotel located across from St. Paul's Hospital in Downtown Vancouver.



Towards an HIV Cure Symposium July 2012: Call for Abstracts
February 2012 - Under the auspices of the International AIDS Society, an international working group of researchers is developing a Global Scientific Strategy Towards an HIV Cure. The strategy aims at building a global consensus defining scientific priorities for HIV cure research.



Same-Sex Couples Saved From HIV Disclosure Laws
February 1, 2012 - Legal Quirk Stops Gay Prosecutions


IN THE LIFE INVESTIGATES LAWS CRIMINALIZING HIV AND AIDS:
Special Report On Positive Women Stigmatized & Prosecuted
February 1, 2012 - Tonight, public television stations across the country will begin airing Perpetuating Stigma, an episode from the award-winning documentary series IN THE LIFE. This special report investigates the injustices that arise when a person's HIV status becomes a crime, with a focus on how women have been stigmatized and prosecuted under these laws.



Vancouver STOP HIV/AIDS project - Online Survey
February 1, 2012 - PLEASE HELP INFORM HIV SERVICES IN VANCOUVER
The STOP HIV/AIDS project has been running since Spring 2010, improving services for HIV, including testing, treatment and support for HIV+ people.

====================================