Positively Positive - Living with HIV/AIDS:
HIV/AIDS News Archive - May 2011



CATIE News - Israeli study may point to the future of the HIV epidemic in men who have sex with men
2011 May 31 - Over the past decade across high-income countries such as Canada and Australia and regions such as Western Europe an unexpected and disturbing trend has emerged-an increase in syphilis and HIV infections among men who have sex with men (MSM).

Presidential Proclamation--Lesbian, Gay, Bisexual, and Transgender Pride Month
May 31st, 2011 - BY THE PRESIDENT OF THE UNITED STATES OF AMERICA A PROCLAMATION
Each June, we commemorate the courageous individuals who have fought to achieve this promise for LGBT Americans, and we rededicate ourselves to the pursuit of equal rights for all, regardless of sexual orientation or gender identity.

Calling HIV Negative Gay Men: This is Your Time
May 31st, 2011 - This is directed to HIV negative gay men. Listen carefully. This is your time.



CATIE News - German researchers dig deep to understand how hepatitis C virus is transmitted sexually
2011 May 31 - Before routine screening of the blood supply was implemented in Canada and other Western countries, hepatitis C virus (HCV) was transmitted through transfusion of contaminated blood and products made from blood, such as clotting factors.



CA MARCHE Continues Its Fight Against HIV/AIDS!: Join the Most Important HIV/AIDS Fundraising Walk in Quebec
MONTREAL, QUEBEC - (May 31, 2011) - The Farha Foundation, Quebec's leading HIV/AIDS fundraising organization, is officially launching the 19th edition of ÇA MARCHE - Quebec's largest walk in support of the cause. On September 18th, participants will follow a 7 kilometre route through the streets of Montreal and walk to improve the lives of the 20,000 men, women and children living with HIV/AIDS throughout Quebec.

Vatican Maintains Stance on Condoms at HIV/AIDS Summit
May 30, 2011 - At a weekend HIV/AIDS conference at the Vatican, the Catholic Church stood firm on its stance against the use of condoms to protect against the transmission of HIV. Ray Suarez and the NewsHour's Global Health Unit report from Rome.

Former Presidents of Brazil, Colombia, Mexico and Switzerland, Prime Minister of Greece, Kofi Annan, Richard Branson, George Shultz and Paul Volcker Call for Paradigm Shift in Global Drug Policy
May 30, 2011 - The Global Commission on Drug Policy will host a live press conference and teleconference on Thursday, June 2 at the Waldorf Astoria Hotel in New York City to launch a new report that describes the drug war as a failure and calls for a paradigm shift in global drug policy.

Scientists Move Towards A HIV Cure
May 29, 2011 - Toulon, France - Dr. Alain Lafeuillade and Dr. Mario Stevenson, are pleased to announce the 5th International Workshop on HIV Persistence During Therapy, to be held December 6-9, 2011 in St Maarten, West Indies.



ACAA'S position statement on the criminalization of HIV non-disclosure
May 28, 2011 - We have recently created a position statement formally announcing our stance on the criminalization of HIV non-disclosure. In our statement we carefully examine both sides of the argument, here is our full position statement on this issue:
Read more...


The Hangout: A Sunday Tea Dance for the Dr. Peter AIDS Foundation
May 28, 2011 - EVENT DETAILS
Date: Sunday June 5th (2 - 8PM)
Location: The Helm 1180 Howe Street
Tickets: $25 available at Priape (1148 Davie St.) and Little Sister's Book & Art Emporium (1238 Davie St.)


Catholics Stand Behind Pope's Statement that Condoms Save Lives-Urge Conference Attendees to Resist Minority Dissent
27 May 2011 - O'Brien said, "The first ray of light from the Vatican came from Pope Benedict XVI himself last year when he acknowledged that condom use can prevent the spread of the disease.



China adopts BC's treatment as prevention model to combat rising levels of HIV in the country
May 27, 2011 - VANCOUVER, BC: May 30, 2011, a delegation from the Yunnan Provincial Bureau of Health, China, is visiting AIDS Vancouver to learn more about HIV/AIDS prevention and education and to meet with the BC Centre for Excellence in HIV/AIDS regarding its groundbreaking strategy of "treatment as prevention."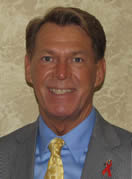 AIDS Candlelight Memorial
- Guest Speaker Bradford McIntyre
AIDS Candlelight Memorial Carnegie Community Centre Vancouver, Canada May 26, 2011
My name is Bradford McIntyre and I'm Positively Positive. I have been living infected with HIV for 27 years. I feel very fortunate to be here today.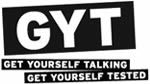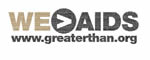 BE GREATER THAN AIDS: GET YOURSELF TESTED!
May 26, 2011 - Public and Private Sectors Join to Get Out the Word about HIV Testing
Five-City Concert Series, Free HIV Testing Events, Special Programming and More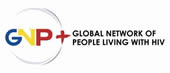 People living with HIV urge G8 countries to fulfill their HIV commitments
May 26, 2011 - The Global Network of People living with HIV (GNP+) is calling on the G8 countries to fulfill their commitments to universal access to HIV prevention, treatment, care and support; and to counter stigma, discrimination and other HIV related human rights violations against people living with HIV. GNP+ calls on the G8 to take responsible leadership by intensifying their HIV response efforts and set the tone for the United Nations High Level Meeting on AIDS, June 8-10.

2020 vision of vaccines for malaria, TB and HIV/AIDS
SEATTLE, WA, May 25, 2011 - In a Nature Perspective Seattle BioMed's Aderem shares insight into rational vaccine development using new approaches



Giant AIDS Ribbon on San Francisco's Twin Peaks Commemorates the 30th Year of HIV/AIDS
San Francisco, May 23 - For the first time ever, a massive red ribbon appears on the side of Twin Peaks to mark the 30th anniversary of the first reported cases of AIDS in the United States.



'Life Ball' commemorates 30 years of AIDS
VIENNA, 23 May 2011 - Charity event spotlights HIV epidemics in Eastern Europe and Central Asia
Celebrities and influential leaders in the global AIDS response gathered at Vienna's City Hall on 21 May for the 2011 Life Ball, Europe's largest annual AIDS charity event.

A study opens the possibility of developing a preventive vaccine against HIV/AIDS
22-May-2011 - The HIV epidemic is the largest in the world and represents one of the most serious public health problems, according to data from the World Health Organization (WHO).



World AIDS 2012 Conference Focus On Hope
Neuilly-sur-Seine, France, May 21, 2011 - Hope is definitely the key word at the 2012 ISHEID Conference, and the discussions on finding a cure, developing an HIV vaccine, and becoming more effective when it comes to preventing the disease from spreading will hopefully open some eyes and foster more discussion amongst the HIV research community and health professionals across the globe.

Researchers pinpoint growth mechanism for cancer-related virus
SAN ANTONIO (May 20, 2011) - A team of researchers at The University of Texas Health Science Center at San Antonio has pinned down an important mechanism controlling the growth of Kaposi's sarcoma-associated herpesvirus.



GO DADDY CARES SETS COMPANY RECORD FOR PHILANTHROPY
SCOTTSDALE, Ariz. (May 19, 2011) - World's Largest Web Hosting Company Breaks Its Own Charitable Donations Record
Over the years, Go Daddy has helped hurricane victims in New Orleans, flood victims in Iowa and Tennessee, tsunami victims in Indonesia as well as domestic violence victims and AIDS patients in Ariz.

When HIV Doesn't Make You Sick
May 19, 2011 - New Research Shows a Handful of Humans with HIV Can Cope Similarly to AIDS-Resistant Monkeys



International AIDS Society (IAS) applauds rejection of anti-homosexuality bill by Ugandan parliament but calls on government to ensure that the bill is now thrown out entirely
May 18, 2011 - Geneva, Switzerland - Following the debate of an anti-homosexuality bill in an emergency session at the Ugandan parliament last Friday, the International AIDS Society (IAS) applauds the rejection of the bill by the Ugandan government.



HIV AIDS 2012 International Committee on the Frontlines of the Epidemic
May 18, 2011 - Neuilly-sur-Seine, France - The 2012 International HIV AIDS ISHEID (International Symposium on HIV and Emerging Infectious Diseases) Committees and Alain Lafeuillade Chairman are pleased to announce interviews with key opinion leaders on topics of interest. The interviews with HIV experts are available online.


ACAA presents Looking Forward: HIV Hot Topics and New Research Conference
This June AIDS Calgary Awareness Association (ACAA) will be hosting a new conference titled Looking Forward: HIV Hot Topics and New Research. ACAA has invited several exciting guest speakers to present on current HIV issues, best practices and research at Looking Forward.

HIV Vaccine Awareness Day, 2011
18 May 2011 - HIV Vaccine Awareness Day provides an opportunity to acknowledge the more than 35,000 individuals who have volunteered for preventive HIV vaccine trials over the past 25 years.



CATIE News: Early treatment reduces HIV transmission in heterosexual serodiscordant couples
May 17, 2011 - The early results of a clinical trial, called HPTN 052, show that starting treatment early can significantly reduce the transmission of HIV in heterosexual serodiscordant couples.




UNAIDS Executive Director Michel Sidibé on the occasion of International Day Against Homophobia.
May 17 is the International Day Against Homophobia. Homophobia is considered one of the main obstacles in implementing HIV prevention strategies. Of the 192 member states of the United Nations, 85 have laws that still criminalize homosexual behaviour and, in some of these countries, conviction can even result in the death penalty.



CITY OF VANCOUVER PROCLAIMS MAY 17, 2011 AS THE INTERNATIONAL DAY AGAINST HOMOPHOBIA
MAY 17, 2011 - Vancouver - I Gregor Robertson, Mayor of the City of Vancouver, DO HEREBY PROCLAIM Monday May 17th 2011 as Ïnternational Day Against Homophobia in the City of Vancouver.



CATIE News: Trace contaminant found in some batches of darunavir (Prezista)
May 16, 2011 - Janssen-Cilag International, the manufacturer of the anti-HIV protease inhibitor darunavir (Prezista), has announced that it is working with Health Canada and regulatory authorities in the European Union to deal with trace amounts of a contaminant called TBA (known under the chemical name 2,4,6 tribromoanisole) in certain batches of Prezista

Stopping HIV Transmission with a Molecular Barrier
May 16, 2011 - Boston - Mouse studies point to long-lasting protection against HIV infection using topical, RNAi-based microbicide
Sunday, June 5, marks the 30th anniversary of the first reports of HIV/AIDS cases. The Centers for Disease Control and Prevention's (CDC's) Morbidity and Mortality Weekly Report on June 5, 1981, wrote about five cases of Pneumocystis pneumonia among five previously healthy young gay men at three different hospitals in Los Angeles, marking the beginning of the AIDS pandemic.



30 Years of AIDS: HIV/AIDS Physicians Available for Comment
May 16, 2011 (WASHINGTON): Sunday, June 5, marks the 30th anniversary of the first reports of HIV/AIDS cases. The Centers for Disease Control and Prevention's (CDC's) Morbidity and Mortality Weekly Report on June 5, 1981, wrote about five cases of Pneumocystis pneumonia among five previously healthy young gay men at three different hospitals in Los Angeles, marking the beginning of the AIDS pandemic.



7th Annual International Day Against Homophobia Breakfast
MAY 16, 2011 - Vancouver's Queer QMUNITY Redefines Personal Relationships on the International Day Against Homophobia
QMUNITY will host the 7th Annual IDAH (International Day Against Homophobia) Breakfast at the Floata Seafood Restaurant in Vancouver's dynamic Chinatown on Tuesday, May 17th.

School bullying, violence against LGBT youth linked to risk of suicide, HIV infection
MAY 16, 2011 - Critical new research has found that lesbian, gay, bisexual, and transgender (LGBT) youth who experience high levels of school victimization in middle and high school report impaired health and mental health in young adulthood, including depression, suicide attempts that require medical care, sexually transmitted diseases (STDs) and risk for HIV.



HIV Vaccine Awareness Day Worldwide Events 2011
May 14, 2011 - HIV Vaccine Awareness Day - 18 May 2011
Whether you are a researcher, advocate or community member, the Global HIV Vaccine Enterprise invites you to join us in commemorating HIV Vaccine Awareness AIDS Day the day in which we salute individuals on the front lines of efforts to develop a preventive vaccine against HIV.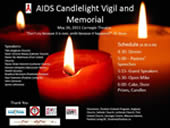 AIDS Candlelight Vigil and Memorial
May 26, 2011 - Carnegie Theater - 4:30pm - 6:30pm
May 14, 2011 - Vancouver, BC - The AIDS Candlelight Vigil and Memorial is being held May 26th, 2011 in the Carnegie Theater at the Carnegie Community Centre, Downtown Eastside, 401 Main Street, Vancouver, BC.



UNAIDS launches Move It! campaign
GENEVA, 13 May 2011 - UNAIDS today launched a television and social media campaign to create a groundswell of support for the AIDS response in the lead-up to the United Nations (UN) General Assembly High Level Meeting on AIDS.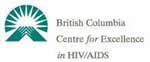 Landmark NIH study supports made-in-B.C. treatment as prevention model to curb HIV/AIDS
National Institute of Health study supports BC Centre for Excellence in HIV/AIDS' findings that HAART significantly reduces transmission and spread of HIV
Vancouver, BC (May 13, 2011) - "This US study highlights the effectiveness of the made-in-B.C. solution in reducing the transmission and spread of HIV/AIDS through treatment." said Michael de Jong, B.C. Minister of Health.



CATIE News: Large American study uncovers link between HIV and heart failure
2011 May 12 - The risk of cardiovascular disease-including narrowed arteries, heart attack and stroke-is increased in HIV-positive people. There may be several possible reasons for this, including the following:

Initiation of Antiretroviral Treatment Protects Uninfected Sexual Partners from HIV Infection (HPTN Study 052)
May 12, 2011 - Washington, DC - 96% reduction in HIV transmission, according to study conducted by HIV Prevention Trials Network
Men and women infected with HIV reduced the risk of transmitting the virus to their sexual partners through initiation of oral antiretroviral therapy (ART), according to findings from a large multinational clinical study conducted by the HIV Prevention Trials Network (HPTN), a global partnership dedicated to reducing the transmission of HIV through cutting-edge biomedical, behavioral, and structural interventions.



Study Shows Early HIV Treatment Prevents New Infections and Preserves Health
May 12, 2011 (WASHINGTON) - Study results released today show significant prevention and added health benefits of starting HIV infected patients on immediate treatment.



Mondo Guerra of "Project Runway" Kicks Off National HIV Education Campaign at AIDS Walk New York - The World's Largest AIDS Fundraising Event
New York, NY, May 12, 2011 - Mondo Guerra, a finalist from last season's hit television show "Project Runway," joins fellow designer and show alum Jack Mackenroth for the national HIV education campaign Living Positive By Design, which encourages people living with HIV to maintain a positive outlook on life while working with their doctor to manage their disease.



National HIV Vaccine Awareness Day May 18, 2011
May 11, 2011 - Statement of Anthony S. Fauci, M.D. Director, National Institute of Allergy and Infectious Diseases, National Institutes of Health
Thirty years since the first report of the disease we now know as AIDS, scientists supported by the National Institute of Allergy and Infectious Diseases (NIAID), part of the National Institutes of Health, continue advancing toward our goal of a vaccine to prevent HIV infection.



CAHR welcomes new President and Council
May 11, 2011 - At the 2011 Annual General Meeting on April 15, the CAHR membership proclaimed Jonathan Angel as the Association's 11th President. In assuming the chair, Dr. Angel thanked the membership and paid tribute to outgoing President, Bill Cameron, as well as to outgoing Council members: Brian Conway, Keith Fowke and Syvie Trottier.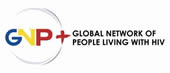 International AIDS Candlelight Memorial demands governments' commitment to improve the lives of people living with HIV
10 May 2011 - In June 2011, the member states are coming together to review progress and chart the future course of the HIV response. Civil society and people living with HIV want the governments of the member states to commit to:



CATIE News - Controversy about abacavir and tenofovir
2011 May 9 - In general, the risk of complications such as heart attack, stroke and poor blood circulation increases as people age. Among HIV-positive people, the risk of these complications is heightened compared to HIV-negative people because of the long-term effects of HIV infection.

Study finds teens often willing to accept free or low-cost rapid HIV testing
9-May-2011 - EAST PROVIDENCE, R.I. - Although the Centers for Disease Control and Prevention recommends routine HIV testing for everyone between the ages of 13-64 as part of their regular medical care, testing rates remain low among adolescents.

Step in breakdown of HIV proteins essential to recognition, destruction of infected cells
9-May-2011 - Variations in peptide stability may alter targeting of infected cells by CD8 T cells
A key step in the processing of HIV within cells appears to affect how effectively the immune system's killer T cells can recognize and destroy infected cells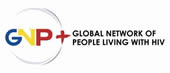 Touching Lives
International AIDS Candlelight Memorial
15 May 2011
Sunday 15 May 2011, tens of thousands of people worldwide will light a candle on occasion of the 28th International AIDS Candlelight Memorial. The International AIDS Candlelight memorial is used by community based organizations in over 75 countries to: remember those who have lost their lives to AIDS; to support those living with HIV and affected by its impact, and to spur calls to action for greater awareness.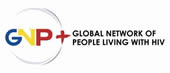 INTERNATIONAL AIDS CANDLELIGHT MEMORIAL TO BE HOSTED BY GLOBAL NETWORK OF PEOPLE LIVING WITH HIV (GNP+)
May 9, 2011 - WASHINGTON, D.C./AMSTERDAM - The Global Health Council (GHC) and the Global Network of People Living with HIV (GNP+) are pleased to announce that the0 annual International AIDS Candlelight Memorial will be hosted by GNP+, beginning in 2011.

How one Mom handles HIV/AIDS in the family
Mark S. King's mother shares her honest reactions to finding out his HIV status, her advice for other families, and dealing with the loss of a family member to AIDS. Part of the ongoing "us Disease" video series on living as an HIV positive gay man in recovery.


IN THE LIFE: Coalitions and Allies
May 2011 - IN THE LIFE Premieres Coalitions & Allies: Uganda's Push for a Vote on the Anti-Homosexuality Bill
IN THE LIFE features the renewed efforts to educate and raise awareness on the status of the Ugandan bill. Homosexuality is illegal in Uganda. If the bill were to actually become law in Uganda, the consensual conduct would be subjected to life imprisonment with the possibility of the death penalty for certain homosexual acts, or repeat offending acts.


IGLHRC Shocked at Possible Passage of Ugandan Anti-Homosexuality Bill
(New York, 6 May 2011 - Rights Protections for All Ugandans Precarious
The International Gay and Lesbian Human Rights Commission (IGLHRC) is deeply concerned at reports that the now infamous Anti-Homosexuality Bill in Uganda may be passed by that country's Parliament.

SNACK & CHAT
COVER YOUR POLE PROTECT YOUR HOLE
SAVE THE DATE
Monday, May 9, 2011
Subeez, 891 Homer Street, Vancouver
We know how HIV spreads and we know how to prevent it. But HIV is still affecting many young people's lives. How can we channel information into action? Bring your thoughts and join in.



HIV AIDS Biennial International Conference Ready For 2012
May 6, 2011 - Neuilly-sur-Seine, France - The International Symposium of HIV and Emerging Infectious Diseases (ISHEID) Congress is announcing its HIV AIDS 2012 conference, to be held in Marseille, France from May 23 to May 25, 2012. This is an important conference -a "meeting of the minds" if you will- consisting of some of the top researchers and scientists in the field of HIV research and care.


CRITICAL OUTCOME TECHNOLOGIES LOOKING FOR PARTNER TO DEVELOP NEW MOLECULES THAT MAY HELP TO INHIBIT HIV INTEGRASE
London, Ontario (May 5, 2011) - Critical Outcome Technologies Inc. (COTI) (TSX Venture: COT) announced today that it is seeking a new pharmaceutical partner to continue the development of its novel scaffolds for inhibiting HIV-1 integrase, as part of a program with the potential to lead to a new drug therapy to help fight the HIV virus


The Latino Commission on AIDS Announced This Year's Star-Studded Cielo Latino Celebrity Attendees
May 4, 2011 - NEW YORK - The Latino Commission on AIDS has announced the celebrities that are supporting this year's Cielo Latino benefit gala. Among the list of attendance for this year's event are actors Rosie Perez, Lupe Ontiveros, Tony Plana, Wilson Cruz and Yancey Arias, and Miss Universe 2008 Dayana Mendoza.



Elizabeth Glaser Pediatric AIDS Foundation Wins Webby and Webby People's Voice Awards
May 4, 2011 - Washington, D.C. - The Elizabeth Glaser Pediatric AIDS Foundation's advocacy video, The Time to Eliminate Pediatric AIDS Is Now, was today named the Best Online Video in the Public Service and Activism category by the 15th Annual Webby Awards.

Getting to the HIV test: It takes a village
05/04/2011 - If you want to improve HIV testing rates in remote rural areas, get the community involved, says UCLA's Thomas Coates, who has directed a new study examining HIV testing programs in communities in Africa and Southeast Asia.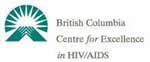 International Workshop on Treatment as Prevention
May 4-6, 2011 in Vancouver, Canada
This is an invitational International Workshop dedicated to critically reviewing research related to the secondary preventive benefit (as it relates to HIV and TB transmission) of expanding highly active antiretroviral therapy (HAART) coverage among HIV infected individuals, commonly referred as "Treatment as Prevention" (TasP).



It is a Civil Right to Live Free from Discrimination on the Basis of HIV/AIDS Status
May 04, 2011 - When the Attorney General, Eric H. Holder, Jr., signed the Justice Department's operational plan (PDF 354 KB) for implementing the National HIV/AIDS Strategy , he underscored the Department's leadership role in eradicating discrimination against those living with HIV/AIDS.


ACAA Supports the Decriminalization of Prostitution
May 4, 2011 - AIDS Calgary Awareness Association (ACAA) would like to formally announce their support of the decriminalization of prostitution. ACAA has recently created a position statement which carefully examines both sides of the decriminalization of prostitution argument including issues such as stigma, public health concerns, deterrence and moral arguments.



Archbishop Tutu passes baton to a new generation of leaders in the AIDS response
Robben Island/Geneva, 4 May 2011 - Commitments made to transform the response to HIV at historic event on Robben Island
The handover took place during an event held to inspire a transformation of the AIDS response which was convened by the Joint United Nations Programme on HIV/AIDS (UNAIDS) on Robben Island in South Africa.



Mickey Rooney, AHF to Honor 'Our Champion, Elizabeth Taylor,' for AIDS Work at May 6th Ft. Lauderdale Gala
AIDS Healthcare Foundation- Ft. Lauderdale, FL - May 3, 2011 - In honor of her fearless advocacy on behalf of people with AIDS, Mickey Rooney and AIDS Healthcare Foundation will dedicate AHF's newest Out of the Closet thrift store to Elizabeth Taylor; funds raised at Sunrise Boulevard store and state-of-the-art AHF Pharmacy will benefit HIV/AIDS patients statewide

HIV drug could prevent cervical cancer
3-May-2011 - A widely used HIV drug could be used to prevent cervical cancer caused by infection with the human papilloma virus (HPV), say scientists.



Monthly Leaders Interviews in Preparation of the HIV AIDS 2012 Conference
May 3, 2011 - Neuilly-sur-Seine, France - The next biennial ISHEID Conference will attract the world leading HIV AIDS experts in Marseille, France, May 23-25, 2012. The Steering Committee has just announced the conference theme: 'From HIV Testing to HIV Cure'.
HIV currently infects 33 million individuals worldwide and kills 2 million people annually. In the absence of a preventive vaccine, new prevention strategies have to be tested.



New media and technologies pave the way for the future of HIV prevention
Stellenbosch/Geneva, 2 May 2011 - The Joint United Nations Programme on HIV/AIDS (UNAIDS) and Stellenbosch University have brought together technology leaders, AIDS activists, social media experts and young people to discuss how social media and mobile technologies can be leveraged for HIV prevention.

Scientists show that HIV drugs can also target tropical parasites
2-May-2011 - New research in the FASEB Journal suggests the protein Ddi 1 from Leishmania parasites is sensitive to anti-HIV inhibitors and could be target for malaria and other parasitic diseases
Scientists have discovered that drugs used to treat HIV may also one day become lifesaving drugs targeted at parasitic diseases such as leishmaniasis and malaria.



New Website Can Help HIV Patients Improve Heart Health, Overall Wellness
DALLAS - May 2, 2011 - The American Heart Association and American Academy of HIV Medicine (AAHIVM) have created hivandyourheart.org to help people living with HIV make changes to improve their heart health and overall wellness.

HIV risk in young black males
DENVER - 2-May-2011 - Notions about partner's masculinity may affect condom use
New research is shedding light on why young black males who have sex with males have among the highest rates of HIV infection in the United States, even though their reported use of condoms is similar to males of other racial and ethnic backgrounds.


AIDSAction.ca is now live
take action in support of access to medicines and spread the word!
AIDSAction.ca is now live - a grassroots online community where you, personally, can make positive change related to the human rights issues facing people affected by and vulnerable to HIV/AIDS, in Canada and internationally.

ActionSIDA.ca est maintenant lancée
agissez pour soutenir l'accès aux médicaments et faites circuler la nouvelle!
ActionSIDA.ca est maintenant lancée - une plateforme Internet pour la communauté, où vous, personnellement, pouvez faire des changements positifs concernant les enjeux de droits humains qui touchent les personnes affectées par le VIH/sida ou qui y sont vulnérables, au Canada et dans le monde.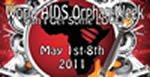 Philadelphia-Based Non-Profit Orphan Support Africa Embarks on First Annual World AIDS Orphan Week
PHILADELPHIA, PA - On May 1st, Orphan Support Africa, the Philadelphia based, international non-profit will embark on its first annual World AIDS Orphan Week (WAOW); a weeklong awareness campaign surrounding the internationally recognized World AIDS Orphan Day on May 7th.



CALL FOR ABSTRACTS EXTENDED TO MAY 15
NORTH AMERICAN HOUSING & HIV/AIDS RESEARCH SUMMIT VI
NEW ORLEANS, SEPTEMBER 21-23, 2011
Abstract submissions must be received by May 15, 2011.

====================================