Positively Positive - Living with HIV/AIDS:
HIV/AIDS News Archive - September 2009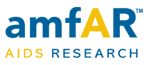 Janet Jackson, Linda Evangelista, Dita Von Teese Help to Raise $1.1 Million at Inaugural amfAR Milano Event
Milan, Italy, September 29, 2009 - Janet Jackson, Linda Evangelista, Dita Von Teese, Kanye West, Rachel Bilson, Dean and Dan Caten, Cristina Lucchini, Chanel Iman, Noemie Lenoir, Anja Rubik, Donatella Versace, and Alek Wek were among those who came out to La Permanente last night in support of . amfAR Milano, the Foundation's inaugural event held in conjunction with Milan Fashion Week, raised $1.1 million for amfAR's lifesaving research programs.

Study highlights HIV/AIDS challenge in American prison system
MONTREAL, 29 September 2009 - Researchers at MUHC/McGill and colleagues at UCSF have evaluated the effectiveness of HIV treatment in patients who enter and leave prison
HIV/Aids is up to five times more prevalent in American prisons than in the general population. Adherence to treatment programs can be strictly monitored in prison. However, once prisoners are released, medical monitoring becomes problematic. A new study by Dr. Nitika Pant Pai - an Assistant professor of Medicine and a medical scientist at the Research Institute of the MUHC - suggests the majority (76%) of inmates take their antiretroviral treatment (ART) intermittently once they leave prison, representing a higher risk to the general population.



San Francisco, Sept. 30th: Grand Opening of New AHF "Magic Johnson" HIV/AIDS Clinic on Church St.
SAN FRANCISCO, CA (September 28, 2009) - , the US' largest non-profit HIV/AIDS healthcare provider, which provides medical care and/or services to more than 100,000 individuals in 21 countries worldwide, is honored to announce the grand opening of the Church St. AHF "Magic Johnson" Healthcare Center, AHF's first "all-in-one" site-and the first of its kind in the nation. In addition to the "Magic Johnson" clinic, the new facility includes an AHF Pharmacy, an "Out of the Closet" Thrift Store and free HIV testing-all in one location.



Canadian AIDS Society Proposes Solution to Update and Enhance the Safety of Canada's Blood Screening Survey
Sept. 27, 2009, Ottawa - The , will be appearing as a Friend of the Court in the Freeman case, which begins Monday, September 28 and contests the constitutionality of the Canadian Blood Services' lifetime deferral on gay men and men who have sex with men. In this role, CAS will propose an amendment to update the Canadian Blood Services' screening questionnaire, with a desire to improve safety and gain community support for the Canadian blood system.



STATEMENT OF ANTHONY S. FAUCI, M.D. DIRECTOR, NATIONAL INSTITUTE OF ALLERGY AND INFECTIOUS DISEASES NATIONAL INSTITUTES OF HEALTH ON NATIONAL GAY MEN'S HIV/AIDS AWARENESS DAY SEPTEMBER 27, 2009
September 25, 2009 - National Gay Men's HIV/AIDS Awareness Day, September 27, 2009
On Sept. 27, the second annual National Gay Men's HIV/AIDS Awareness Day, we pause to mourn the hundreds of thousands of gay and bisexual men who have died with AIDS, and we strengthen our resolve to end this terrible scourge.



Certain cancers more common among HIV patients than non-HIV patients
DALLAS - Sept. 25, 2009 - Researchers at have found that non-AIDS-defining malignancies such as anal and lung cancer have become more prevalent among HIV-infected patients than non-HIV patients since the introduction of anti-retroviral therapies in the mid-1990s.



OraSure Technologies Awarded Premier Contract for Its OraQuick ADVANCE(R) Rapid HIV-1/2 Antibody Test
BETHLEHEM, Pa., Sep 24, 2009 (GlobeNewswire via COMTEX) - . (Nasdaq:OSUR), the market leader in oral fluid diagnostics, today announced that it has been awarded a 36-month contract for its OraQuick ADVANCE(R) Rapid HIV-1/2 Antibody Test with Premier Purchasing Partners, L.P., the group purchasing unit of Premier, Inc.



HIV Vaccine Regimen Demonstrates Modest Preventive Effect in Thailand Clinical Study
September 24, 2009 - In an encouraging development, an investigational vaccine regimen has been shown to be well-tolerated and to have a modest effect in preventing HIV infection in a clinical trial involving more than 16,000 adult participants in Thailand.



GENVEC RECEIVES FOURTH-YEAR FUNDING FROM NIAID FOR HIV VACCINE CONTRACT
GAITHERSBURG, MD - September 24, 2009 - GenVec, Inc. (Nasdaq: GNVC) announced today that the National Institute of Allergy and Infectious Disease (NIAID), part of the National Institutes of Health (NIH), has executed its third option period (year four) under a previously announced, five-year contract with GenVec valued at up to $52 million for the production of HIV vaccines.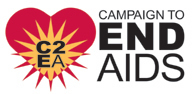 Equality To End AIDS
October 10 HIV/AIDS Rally and Vigil
September 24, 2009 - As tens of thousands of LGBT Americans and their allies converge on Washington next month to march for equal rights, they also will remind the nation and the LGBT community that the AIDS epidemic is not over as well as remember the more than half a million Americans who have died from the disease.



Groundbreaking Multimedia Approach Uses Machinima and Virtual Reality to Fight HIV/AIDS
Los Angeles, CA - September 23, 2009 - The Virtual Worlds Story Project Launches "The Life and Times of Uncle D" Thursday, October 1, 2009, 12 Noon (PST), Second Life
Second Life: At noon (PST) on October 1, 2009, , a production company that specializes in using new media and storytelling to engage, educate, and create community, will tackle its biggest topic to date: HIV/AIDS.

NIDA's 2009 Avant-Garde Awards for Innovative HIV/AIDS Research Announced
September 22, 2009 - Four scientists have been selected as this year's winners of the Avant-Garde Award for HIV/AIDS research, the National Institute on Drug Abuse, part of the National Institutes of Health, announced today (September 21, 2009). The annual award competition, now in its second year, is intended to stimulate high-impact research that may lead to groundbreaking opportunities for the prevention and treatment of HIV/AIDS in drug abusers. Winning scientists receive $500,000 per year, plus associated facilities and administrative costs, for five years to support their research.



H1N1 and HIV: tips to keep you safe and healthy
In March 2009 a new flu virus called H1N1 (also called swine flu) emerged in Mexico and quickly spread around the world. Now, as winter approaches, a time when flu infections are common, health authorities expect that H1N1 infections will surge in countries and regions in the northern hemisphere, including Canada, the United States, the European Union, Mexico and the Caribbean.
Read more...
Jack Mackenroth interview: New Orleans, 9-19-09
September 19 2009 - In September 2009, fashion designer, athlete, and former Project Runway contestant came to New Orleans to do two things: [1] to support the NO/AIDS Task Force's 20th annual fundraising walk, and [2] to promote his new HIV/AIDS education campaign, "".
Read more...
HIV uses several strategies to escape immune pressure
18-Sep-2009 - ATLANTA - A study of how HIV mutates in response to immune system pressure by Emory Vaccine Center researchers shows that the virus can take several escape routes, not one preferred route.

Statement of Anthony S. Fauci, M.D. Director,
National Institute of Allergy and Infectious Diseases,
Richard J. Hodes, M.D., Director, National Institute on Aging
and
Jack Whitescarver, Ph.D. Director, NIH Office of AIDS Research, National Institutes of Health on National HIV/AIDS and Aging Awareness Day September 18, 2009
September 17, 2009 - HIV/AIDS began its deadly course in the United States mostly as a disease of young men, but today the epidemic touches people of all ages, including adults aged 50 and older. On September 18, the first National HIV/AIDS and Aging Awareness Day, we pause to recognize the importance of preventing HIV infection in this age group and understanding and addressing the unique health effects of the virus on older Americans.



LOS ANGELES COMMEMORATES 25 YEARS OF AIDS WALK
September 17, 2009 - Tens of thousands are expected to take to the streets for the 25th annual AIDS Walk Los Angeles on October 18, 2009. This milestone event will, for the 25th year, raise funds for AIDS Project Los Angeles (APLA) and other local AIDS service organizations. The AIDS Walk's extensive marketing campaign promotes awareness and commemorates the launch of the AIDS Walk movement, which began with the Los Angeles Walk in 1985. Since then, the event has raised more than $63 million dollars to fight HIV/AIDS in Los Angeles County and more than half a billion dollars nationwide.



MARIO LOPEZ STEPS UP FOR 25TH ANNUAL AIDS WALK LOS ANGELES
September 17, 2009 - Los Angeles , Calif., - ACTOR/DANCER/SINGER FILMS PUBLIC SERVICE ANNOUNCEMENT TO RAISE AWARENESS AND DRIVE SUPPORT FOR EVENT ON SUNDAY, OCTOBER 18
AIDS Project Los Angeles (APLA) announced Tuesday the involvement of acclaimed actor/singer/dancer Mario Lopez in this year's AIDS Walk Los Angeles promotional campaign.



USA TODAY Hollywood Hero Award Honors Ashley Judd for Her Work with Global Health Organization PSI
September 16, 2009 - MCLEAN, Va., - Accomplished film, television and Broadway actress and philanthropist, Ashley Judd will be honored November 10 as the recipient of the fourth annual USA TODAY Hollywood Hero Award being presented by USA TODAY President and Publisher David Hunke. The award recognizes her work as Global Ambassador for YouthAIDS, the education and prevention program of PSI (Population Services International).



Jack Mackenroth, Reality Television Star From "Project Runway" in New Orleans To Educate About Living with HIV and Combating Stigma
September 16, 2009 - REQUEST FOR COVERAGE INTERVIEW & PHOTO OPPORTUNITY
WHEN: Interview opportunities will be available with Jack and a local infectious disease specialist from Thursday, September 17th through Sunday, September 20th, including on-site at the NO/AIDS Walk on Sunday, September 20th

Weighing costs, benefits of HIV treatments
15-Sep-2009 - HANOVER, NH - "Prevention versus treatment? Cost versus efficacy? So go two of the dilemmas looming over Dartmouth's Paul E. Palumbo, M.D., and his fellow researchers in the race to fight HIV and other infectious diseases in the developing world - especially among women and their young children.

Center for AIDS Intervention Research Medical receives $11.16 million NIH grant
September 14, 2009 - The Medical College of Wisconsin's Center for AIDS Intervention Research (CAIR) received a five-year, $11.16 million grant from the National Institutes of Health's National Institute of Mental Health (NIMH) to continue its HIV prevention research.



Link Found Between Common Sexual Infection and Risk of Aggressive Prostate Cancer
September 12, 2009 - Boston, MA - A new study from Harvard School of Public Health (HSPH) and Brigham and Women's Hospital researchers has found a strong association between the common sexually transmitted infection, Trichomonas vaginalis, and risk of advanced and lethal prostate cancer in men.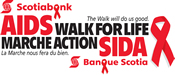 Toronto Kicks Off Largest AIDS Fundraiser
PRESS RELEASE: September 11, 2009 - Thousands of Participants Lace Up For the 21st Annual Scotiabank AIDS WALK for Life Toronto
September 13, 2009, Corner of Church and Carlton Streets
WHAT: 21st Annual Scotiabank AIDS Walk for Life Toronto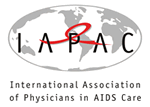 IAPAC lauds President Obama for defending Public Option and calling for elimination of pre-existing condition exclusions
WASHINGTON, DC (September 10, 2009) - In response to President Barak Obama's address last night before a joint session of Congress, the today lauded his commitment to extending health insurance coverage to millions of Americans, as well as his call for eliminating barriers to health insurance coverage, including pre-existing condition exclusions.


AIDS Calgary presents the 2009 Scotiabank AIDS Walk for Life
September 10, 2009 - Calgary, Alberta - presents the 2009 Scotiabank AIDS Walk for Life on September 20, 2009 at Eau Claire Plaza. The goal of the Walk is to raise funds in support of the education, outreach, prevention and support initiatives AIDS Calgary offers the community. On September 20th, an estimated 600 Calgarians - walkers, volunteers, entertainers, sponsors and staff - will unite in an effort to increase awareness of HIV/AIDS and to raise funds in support of AIDS Calgary programs. .

Elsevier retracts Duesberg's AIDS Denialist article
09 September 2009 - There can be few greater embarrassments for scientists than for a publisher to retract their papers forcibly. This is exactly what has happened to two AIDS denialist articles, one of them co-authored by Peter Duesberg and David Rasnick. Here is what happened.



"Project Runway" Designer Launches New Online Video Series to Educate About Living with HIV and AIDS and Help Combat HIV Stigma
September 8, 2009 - On September 1, , from the hit reality television series "Project Runway," launched a new online video series, called ": Creating Positive Conversations," as part of his national HIV and AIDS education initiative. The Living Positive By Design campaign, supported by Merck & Co., Inc., and online videos aim to encourage thoughtful conversations about HIV and AIDS, to confront HIV stigma and motivate HIV-positive people to have a positive outlook on life while effectively managing their disease.

AIDS denialists who have died
A partial list of HIV-positive HIV/AIDS denialists who have died from conditions, and with symptoms, characteristic of AIDS None of the scientists and journalists who are the most prominent promoters of HIV denialist theories in the mainstream and "independent" media have reported testing positive for HIV; the issue of the cause and treatment of HIV/AIDS is a purely academic matter for those who drive the denialist movement. But a number of people diagnosed with HIV infection - people whose lives are in the balance - have become activists in the "AIDS dissident" movement.
Read more...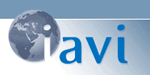 Two New Antibodies Found to Cripple HIV
September 03, 2009 - Findings Reveal an Achilles Heel on the Virus for AIDS Vaccine Researchers to Exploit.
Researchers at and associated with the International AIDS Vaccine Initiative (IAVI), at The Scripps Research Institute, and at the biotechnology companies Theraclone Sciences and Monogram Biosciences have discovered two powerful new antibodies to HIV that reveal what may be an Achilles heel on the virus. They published their work in Science this week.



Scotiabank AIDS Walk for Life 2009: Building the Red Ribbon Highway
OTTAWA, September 2, 2009 - On August 31, the Scotiabank AIDS Walk for Life launched its public service announcement (PSA) to promote its premiere annual fundraising event for HIV/AIDS in Canada. The creative concept for the PSA was developed by TAXI Montreal, with production work conducted by The Garden TV. The PSA will appear on local community television stations and media digital boards in participating Walk communities across the country and YouTube as of today.



La Marche action sida Banque Scotia 2009 : faire une autoroute en ruban rouge
OTTAWA, 2ème septembre 2009 - Le 31 août, la Marche action sida Banque Scotia a donné le coup d'envoi à son message d'intérêt public (MIP) pour promouvoir son principal événement annuel de collecte de fonds pour la lutte au VIH/sida au Canada. Le MIP, dont l'idée artistique a été développée par TAXI Montréal et la production effectuée par The Garden TV, sera diffusé par les canaux de télévision communautaire dans les communautés qui participent à la Marche, des babillards médiatiques numériques ainsi que sur YouTube, et ce dès aujourd'hui.

====================================