Positively Positive - Living with HIV/AIDS:
HIV/AIDS News Archive - March 2014


NATIONAL HIV IS NOT A CRIME CONFERENCE
GRINNELL, IA, March 31, 2014 - JUNE 2-5 At Grinnell College, Grinnell, IA
HIV, LGBT, AND SOCIAL JUSTICE GROUPS UNITE TO END HIV CRIMINALIZATION
Registration is open for the first-ever national HIV is Not a Crime conference convened to unite and train advocates living with HIV and allies from across the country in the effort to end the criminalization of people with HIV. The gathering will be held from June 2nd to 5th, 2014, at Grinnell College in Grinnell, Iowa.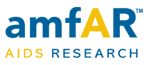 Issue Brief: Trans Populations and HIV: Time to End the Neglect
March 31, 2014 - Evidence suggests that trans populations may be the most heavily burdened by HIV worldwide. Failure of the global HIV response to meet the needs of this at-risk group is largely the result of wide-scale stigma, neglect, and institutionalized discrimination.
Read more...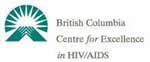 Media Advisory: International panel on HIV treatment expansion
Vancouver, B.C. [March 31, 2014] - On Tuesday, April 1, UNAIDS and the BC Centre for Excellence in HIV/AIDS will be co-hosting a Davos-style roundtable bringing together international leaders to explore the importance of new HIV treatment targets. This will take place on the opening day of the 4th International HIV Treatment as Prevention (TasP) Workshop, which brings together more than 300 of the top researchers, scientists, implementers and community leaders from the global HIV community.
Where: Vancouver Convention Centre (1055 Canada Place) Ballroom A, West Building
When: Tuesday, April 1st 3:30pm - 6:00pm


Johns Hopkins Study Shows Link Between HIV Infection and Coronary Artery Disease
March 31, 2014 - Men with long-term HIV infections are at higher risk than uninfected men of developing plaque in their coronary arteries, regardless of their other risk factors for coronary artery disease, according to results of a study led by Johns Hopkins researchers. A report on the research appears in the April 1 issue of Annals of Internal Medicine.

HIV successfully treated in prison and jail
March 31, 2014 - Prisoners with HIV fare well with treatment during incarceration, a Yale study has found. The authors write that, with the lack of accessible community resources, prison can be an "opportunity of last resort" for continuous treatment that can greatly reduce the risk of HIV transmission to others after an inmate's release. The study appears in JAMA Internal Medicine.
Read more...
HIV/AIDS researchers to converge in St. John's for annual conference
March 31, 2014 - HIV and AIDS researchers from across Canada are set to meet later this spring in St. John's as part of an annual conference.
The 23rd edition of the Canadian Conference on HIV/AIDS?Research, happening May 1-4, will mark the first time it has been held in Newfoundland and Labrador. The full program for the conference was released last Wednesday. The Canadian Association for HIV?Research is responsible for the event.
Read more...
Uganda counts the costs after anti-gay law fury
Mar 30, 2014 - KAMPALA - Uganda's tough new anti-gay law prompted stiff criticism and aid cuts by Western donors, and the East African nation is now facing a heavy diplomatic and economic fallout despite its role as a key regional ally, experts say.
Read more...
The 'Other' STD: Syphilis in Gay & Bi Men
Mar 30, 2014 - Gay, bisexual and other men who have sex with men accounted for 75 percent of all U.S. syphilis cases in 2012. Yet, the same group was responsible for only 62 percent of all HIV cases just a year earlier.
Read more...
Few men accompany pregnant partners for HIV testing
30 March 2014 - Only 17 percent of men accompany their pregnant wives for HIV testing in Zimbabwe, the Ministry of Health and Child Care has revealed.
Read more...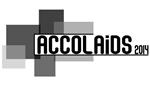 AccolAIDS 2014: Tickets
The AccolAIDS Awards 2014 Gala takes place on Sunday, April 13, 2014 from 6-10 pm, at the Vancouver Convention Centre, West Building, Summit Room, 1055 Canada Place, Vancouver, BC. Canada.
Join us for cocktails, dinner, entertainment, silent and live auctions, and the Awards presentation.
Tickets are priced at: $150 each, $1,000 for a table of 8

China's first lady made Unesco envoy
29 March 2014 - BEIJING: - She is a World Health Organization goodwill ambassador for tuberculosis and HIV/Aids as well.
Read more...
Facing the Odds - The story of an HIV Positive Patient
29 March 2014 - Eleven years ago, Gifty Deegbe, then a recruit at one of the country's security training schools, was given news that changed her life forever. She was HIV positive.
Read more...
Kwara Earmarks N700m to Tackle HIV/AIDS
March 29, 2014 - Commissioner for Health, Alhaji Issa Kayode on Friday disclosed that, Kwara State Government has set aside more than N700m to tackle HIV/AIDS scourge in the state.
Read more...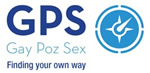 What is GPS? (Gay Poz Sex)
March 29, 2014 - Gay Poz Sex (GPS) is a sexual health program for gay and bisexual men who are HIV-positive. I know: Finally!
GPS is facilitated by gay, poz men, and we take a gay-positive, sex-positive approach to understanding our sexual health and getting good sex.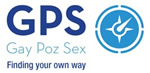 Gay Poz Sex: What To Expect In The 8 Week Sessions & Confidentiality
March 29, 2014 - Gay Poz Sex (GPS) is an eight-week program by and for gay and bisexual HIV-positive men that aims to shift the ways they talk and think about sex by providing a safe space for them to talk about their sex lives. While the program focuses on sexual health, it isn't limited to HIV: the program also covers information about sexually transmitted infections, the current legal issues concerning HIV disclosure, and focuses on how men can find their own way to hotter and healthier sex.

Homosexuality law 'undermining HIV/Aids fight' in Myanmar
March 28, 2014 - Aids experts here say it is difficult to provide gay men with safe-sex information, counselling and testing services because intense stigma keeps them hidden. Gay men were "hard to reach in the most extreme sense" as stigma keeps them hidden, said the UNAids country representative, Eamonn Murphy.
Read more...
Rotary documentary spotlights HIV/AIDS prevention and health care in Africa
EVANSTON, Ill. (March 28, 2014) - Film will air on SABC ahead of Rotary Family Health Days 2014; a project that brings free health services into underserved communities in six countries over three days
The South African Broadcasting Corporation (SABC) will air a 24-minute documentary about a project that brings free health care to African families on Sunday, March 30, 2014 at 9 a.m. (SABC3) and 12.30 p.m. (SABC1) in South Africa. It will be rebroadcast in April on affiliate stations throughout Africa.


Bringing the HIV pandemic to zero will require a vaccine, expert says
March 28, 2014 - José Esparza to deliver keynote address at upcoming meeting on overcoming vaccine development barriers
With 2.3 million new cases of HIV every year globally, including 50,000 in the U.S. alone, internationally renowned vaccine expert José Esparza says the need for an HIV vaccine is imperative complement other preventive interventions and bring HIV/AIDS under control.

Physician Focus: HIV/AIDS, then and now
Mar. 28, 2014 - On July 3, 1981, the U.S. Centers for Disease Control and Prevention issued what may be the most stunning report in its history. The CDC's Morbidity and Mortality Weekly Report on that date reported an outbreak of 26 deaths in previously healthy gay men who were developing strange tumors and a very unusual lung infection.
It was the first official account of what was later to be identified as HIV, or human immunodeficiency virus, the virus that leads to AIDS. The deaths were the first of millions more to come.
Since that time, HIV and AIDS have claimed the lives of 30 million people worldwide. And while the virus is today a manageable disease, HIV and AIDS remain major causes of illness and death.
Read more...
AIDS fundraiser cut from colourful African cloth
March 28, 2014 - This year's show, on March 28 in Toronto, was the fifth such event and the biggest. So far, the gala has raised about $275,000 in total for the foundation.
Read more...
Zimbabwean prophets misled HIV/Aids patients with false miracles
March 28, 2014 - While many apostolic sects have adopted modern medication it has come to light that a new tide has hit the country with emerging prophetic sects reportedly encouraging their members to seek divine intervention instead of medication.
Read more...


Doctors warn the Trans Pacific Partnership could mean higher drug costs in Canada and abroad
Mar 28, 2014 - Through the 1990s, Médecins Sans Frontières (MSF) helped lead a global fight to reduce the costs of HIV/AIDS medications that were previously all but unavailable in some of the world's poorest countries.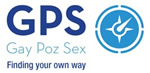 Gay Poz Sex: Getting what you want from sex?
March 28, 2014 - Want a better, hotter and healthier sex life? Ask us how at GPS!
Confidential small group meetings of six to eight men facilitated by gay HIV-positive peers once a week for eigth weeks.



Vancouver's drug injection clinic Insite to stay open another year
March 28, 2014 - Vancouver's supervised injection site received another year-long exemption from the Controlled Drugs and Substances Act by Health Canada on Friday, March 28, allowing the facility to continue to operate in the Downtown Eastside.
Read more...


A Taste for Life 2014 - Celebrating 16 years
March 28, 2014 - Where Will You Dine On April 23rd, 2014?
A Taste for Life started in Ottawa in 1999 in support of Bruce House and the Snowy Owl AIDS Foundation. Since then Taste has been joined by 23 communities from Newfoundland to Alberta, Toronto to Stratford. Join us by dining out and help make a difference in the lives of people affected by HIV!

Stigmas, once evolutionarily sound, are now bad health strategies
March 28, 2014 - UNIVERSITY PARK, Pa. - Stigmatization may have once served to protect early humans from infectious diseases, but that strategy may do more harm than good for modern humans, according to Penn State researchers.



Crystal Meth May Fuel HIV Disease Progression and Transmission
March 27, 2014 - Crystal meth use appears to both spur HIV disease progression and increase the likelihood of transmission according to a recent study of HIV-positive men who have sex with men (MSM). The findings were presented at the Conference on Retroviruses and Opportunistic Infections (CROI) in Boston and reported by the National AIDS Treatment Advocacy Project (NATAP).
Read more...


Half of New Infections in Britain in Heterosexuals-ART Uptake Slow
27 March 2014 - Adults who acquired HIV during heterosexual sex accounted for 49% of all adults newly diagnosed with HIV in 2011 in England, Wales, and Northern Ireland, according to results of a national study. Only half had started antiretroviral therapy (ART) within 1 year of diagnosis, and well over half did not get diagnosed until their CD4 count fell below 350 cells/µL.
Read more...


Steve Schonberg Interviews Chita Rivera and GMHC CEO Janet Weinberg About the AIDS Crisis
Published on Mar 27, 2014 - Steve gets close with Chita about the disease that has affected so many people she's loved, and how the epidemic is not over. It continues today and, along with organizations like GMHC, we must continue the fight to not only rid the world of HIV/AIDS but ensure we approach future epidemics with more compassion, wisdom and insight.

Researchers identify good bacteria that protects against HIV
27-Mar-2014 - Researchers at the University of Texas Medical Branch at Galveston by growing vaginal skin cells outside the body and studying the way they interact with "good and bad" bacteria, think they may be able to better identify the good bacteria that protect women from HIV infection and other sexually transmitted infections.



HIV pre-exposure prophylaxis for people who inject drugs: a review of current results and an agenda for future research
27 March 2014 - Studies examining the use of pre-exposure prophylaxis (PrEP) to prevent HIV transmission among people who inject drugs (PWIDs) have not been adequately summarized. Recently, the Bangkok Tenofovir Study has shown that PrEP may be effective at reducing new HIV infections among this high-risk group. This randomized controlled trial was the first study to specifically examine the efficacy of PrEP among PWIDs.

Beyond "Poz" and "Neg": Five HIV Statuses, Plus a New One
March 27, 2014 - To have a meaningful conversation about HIV status, people should corner intentions and sexual partners in the realm of actuality, by keeping it to-the-point and asking the following questions: "When did you last test for HIV? What was the test result?" Equally important is to open minds to reality by remembering that the time of binary HIV statuses is pretty much over. I can count five HIV statuses, plus a new one. They entail different responsibilities, possibilities and risks.
Read more...
EXCLUSIVE: Anti-Gay law may threaten US, UK multimillion dollar projects for Nigerian gays
March 27, 2014 - President Jonathan's assent to the anti-gay law may jeopardise all ongoing projects targeted at the HIV/AIDS high-risk groups, especially homosexuals.
Read more...


2014 Sanofi BioGENEius Challenge Canada (SBCC) Highlights Newest Crop of Potential Top Scientists
March 26, 2014 - Teens mentored by some of Canada's premier biotechnology academics and scientists have created life-changing discoveries
More than 200 of Canada's most gifted high school and CEGEP students and their mentors, teachers and parents, will come together for the 2014 "Sanofi BioGENEius Challenge Canada (SBCC)", Canada's only national biotechnology competition with mentors from Canada's top universities and research institutes. The first regional competition launches in Montreal on March 27, followed by eight more regional competitions across the nation during April and May, and concludes at the Partners In Research National Awards (PIRNA) in Ottawa on May 23, 2014.

Yale partners with Ghana to eliminate mother-to-child HIV transmission
March 26, 2014 - Teens mentored by some of Canada's premier biotechnology academics and scientists have created life-changing discoveriesYale University is collaborating with the government of Ghana and other high-profile organizations to eliminate mother-to-child transmission of HIV in Ghana. President John Dramani Mahama has announced the formation of a global consortium that also includes IBM, The ONE Campaign to prevent poverty and disease, and several local partners in Ghana.
Read more...


Activists urge federal government to do more to defend LGBT rights abroad
March 26, 2014 - OTTAWA - Although the Canadian government has spoken out against recent crackdowns on LGBT rights in Russia, Nigeria and Uganda, it could be doing more to defend gay rights abroad.
Read more...


Now, Finally, I Get To Be Me." Gender Transition Empowers HIV+ Trans Man
Published on Mar 26, 2014 - Teo was in an abusive relationship with a woman, which lead him to be infected with HIV. It was his diagnosis, however, that pushed him to want to finally go through gender transition and lead a more fulfilled life.

Obama Names First Out Gay, African-American Living with HIV to Lead Office of National AIDS Policy
March 26 2014 - With black gay men at the highest risk of becoming HIV-positive, having Douglas M. Brooks head the government's response to the epidemic could be a game changer.
President Obama announced yesterday that that the first out gay African American man living with HIV - the much respected Douglas M. Brooks - would lead the Office of National AIDS Policy. "Douglas's policy expertise combined with his extensive experience working in the community makes him uniquely suited to the task of helping to achieve the goal of an AIDS-free generation, which is within our reach," President Obama said during his announcement. Brooks has served on the President's Advisory Council on HIV/AIDS (PACHA), was senior vice president for community, health,
Read more...
New technique brings us closer to HIV and hepatitis C vaccines
25-Mar-2014 - Plans for a new type of DNA vaccine to protect against the deadly HIV and Hepatitis C viruses have taken an important step forward, with University of Adelaide researchers applying for a patent based on groundbreaking new research.



Uganda's anti-gay law may threaten its research
25/03/14 - Much donor aid to Uganda has been put on hold after the anti-gay law
Despite some ringfencing of research, cuts in areas such as HIV may happen
Views are divided about whether Uganda will compromise to release aid

Prevalence and Public Health Implications of State Laws that Criminalize Potential HIV Exposure in the United States
March 2014 - For the past three decades, legislative approaches to prevent HIV transmission have been used at the national, state, and local levels. One punitive legislative approach has been enactment of laws that criminalize behaviors associated with HIV exposure (HIV-specific criminal laws). In the USA, HIV-specific criminal laws have largely been shaped by state laws. These laws impose criminal penalties on persons who know they have HIV and subsequently engage in certain behaviors, most commonly sexual activity without prior disclosure of HIV-positive serostatus.
Read more...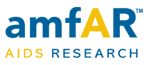 Educational Materials on Hepatitis C Co-infection
March 2014 - TREAT Asia's educational materials about hepatitis C and HIV co-infection provide easy-to-understand information on hepatitis C and its treatment. They can be used by patients, community members, and healthcare providers to better understand the impact of co-infection and how to manage it.
Read more...
HIV, Uganda, and One Major Step Back
March 25 2014 - Nigeria has the second highest and fastest growing HIV epidemic in Africa. Further criminalizing HIV efforts to reach gay and bi men and trans women in both there and in Uganda will only make the situation in both countries worse.
Read more...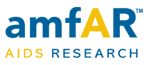 amfAR Applauds the Selection of Douglas M. Brooks as Director of the Office of National AIDS Policy
NEW YORK, March 25, 2014 - amfAR, The Foundation for AIDS Research, today praised President Obama's appointment of Douglas M. Brooks as the new Director of the White House Office of National AIDS Policy (ONAP). ONAP is responsible for coordinating the continuing efforts of the government to improve uptake of effective HIV treatment and reduce the number of HIV infections across the United States to achieve the vision and goals of the first U.S. National HIV/AIDS Strategy.


Drugs Fail to Reawaken Dormant HIV Infection
March 24, 2014 - Despite earlier promise, latency-reversing strategy designed to mop up tiny reservoirs of HIV doesn't work with current compounds
Scientists at Johns Hopkins report that compounds they hoped would "wake up" dormant reservoirs of HIV inside immune system T cells - a strategy designed to reverse latency and make the cells vulnerable to destruction - have failed to do so in laboratory tests of such white blood cells taken directly from patients infected with HIV.

Researchers take mathematical route to fighting viruses
24-Mar-2014 - The discovery opens up new possibilities for the development of anti-viral therapies and could help in the treatment of a range of diseases from HIV and Hepatitis B and C to the "winter vomiting bug" Norovirus and the Common Cold. The research is published in the Proceedings of the National Academy of Sciences (PNAS).

One in 10 male, same-sex Craigslist ads seek men who don't identify as gay
March 24, 2014 - Small percentage of personal ads stress importance of safe sex
Online sexual hook-ups present a unique opportunity to explore many factors of decision-making that inform sexual health. A study conducted by Eric Schrimshaw, PhD, at Columbia University's Mailman School of Public Health and Martin J. Downing, Jr., PhD, of the National Development and Research Institutes, found evidence that men having sex with men use the Internet to find sexual partners who do not identify as gay, either to fulfill a fantasy or because it allows anonymous sexual encounters without discovery. The findings are online in the journal, Psychology of Sexual Orientation and Gender Diversity, published by the American Psychological Association.

Research study takes deeper look at the role of gut microbes in the immune system
LOS ANGELES (March 24, 2014) - New research suggests that gut microorganisms do not merely influence immune cell function, but also support the production of immune cells that form the first line of defense against infection. By understanding the mechanisms responsible for maintaining and replacing immune cells, researchers hope to one day develop targeted therapies to support and boost immune function in humans.

Injection site supporters demand Ottawa Public Health take a stand on Ottawa clinic
March 23, 2014 - About local 100 advocates, including Algonquin College students and representatives from the Campaign for Safer Consumption Sites in Ottawa, joined a chorus of voices calling on Ottawa Public Health to end a "shameful" silence on the hot button topic.
Read more...
'Don't stigmatize people living with HIV/Aids'
March 23, 2014 - KAMPALA - People living with HIV/Aids should not be stigmatized but treated with dignity, the health minister Dr. Ruhakana Rugunda has said.
Read more...


Injecting HIV Into Pakistan
PESHAWAR, Mar 22 2014 (IPS) - Pakistan may have low prevalence of HIV/AIDS, with only about 9,000 officially confirmed cases, but the country is at high risk, particularly due to a growing number of injecting drug users (IDUs), say experts.
Read more...
'Don't stigmatize people living with HIV/Aids'
March 23, 2014 - KAMPALA - People living with HIV/Aids should not be stigmatized but treated with dignity, the health minister Dr. Ruhakana Rugunda has said.
Read more...
Supporters of supervised injection site rally on Parliament Hill
March 23, 2014 - People calling for a supervised injection site in Ottawa brought their message to Parliament Hill Sunday afternoon. They rallied in support of a clean and safe centre for drug-users in the Capital, a place they say can reduce the spread of disease and prevent deadly overdoses.
Read more...


AIDS Vancouver Grocery Program Thanks The Elizabeth Taylor AIDS Foundation
March 21, 2014 - A big thank you to The Elizabeth Taylor AIDS Foundation! Thank you for your support!
The Elizabeth Taylor AIDS Foundation is proud to support the AIDS Vancouver Grocery Program, which serves 1200 HIV positive, low-income individuals and their 238 children by providing supplemental groceries all year long, at no cost to them.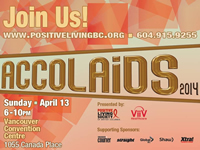 AccolAIDS "People's Choice" Award
March, 2014 - Vote for AccolAIDS People's Choice Community Award
You can now vote online for your nominee for CUPE-BC's AccolAIDS "People's Choice" Community Award. You have only one vote per e-mail address so vote wisely. Please remember to confirm your vote! Winner of the AccolAIDS "People's Choice" Community Award will be announced at the AccolAIDS Gala in addition to winners of 7 other awards!

Marijuana-like chemicals inhibit human immunodeficiency virus (HIV) in late-state AIDS
March 20, 2014 - Mount Sinai School of Medicine researchers have discovered that marijuana-like chemicals trigger receptors on human immune cells that can directly inhibit a type of human immunodeficiency virus (HIV) found in late-stage AIDS, according to new findings published online in the journal PLoS ONE.
Read more...


Professor Sharon Lewin, Co - Chair of the 20 th International AIDS Conference says research towards finding an HIV Cure must be stepped up
Thursday, 20 March, 2014, (New Delhi, India) - An HIV Cure may one day be scientifically possible but it will require substantial investment and collaboration to have any chance of becoming a reality, leading HIV scientist and Local Co-Chair of the 20th International AIDS Conference (AIDS 2014) Professor Sharon Lewin has told an audience during a public seminar delivered today in New Delhi, India.

Enhancing a Human Rights Based Approach to HIV Through Public Participation
March 20, 2014 - KELIN with support from the Commonwealth Foundation conducted a three day training in Kisumu on the link between HIV, Human Rights, and governance. The training brought together 31 representatives of Civil Society Organizations, Persons Living with HIV,widows', elders and Health Care Workers from the counties of Homabay, Bungoma, Kisumu, and Kakamega, .
Read more...
The HIV+ magic & escape maestro who escaped HIV/AIDS Stigma
March 20, 2014 - HIV and AIDS, the words that sound so dreadful that they shake you the moment you learn about the physical pains and the mental agony one may go through after having been infected with HIV, the virus that causes AIDS. At one time many believed HIV/AIDS was thought to be a death sentence; times have changed and this simply is not the case today. While the intensity of managing the HIV-related physical and mental struggles differ from person to person, those living with HIV/AIDS today are doing exactly that "LIVING"!
Read more...


EU Commission for Health reiterates commitment to HIV
20 March 2014 - The European Commissioner for Health, Tonio Borg announced on 18 March to take forward the draft action plan on HIV in the EU and neighbouring countries for 2014-2016-a strong indication of the continuing commitment of the EU to address the AIDS epidemic as a priority.
Read more...
Remembering Michael Callen and Essex Hemphill and the Battlefield of AIDS
March 20, 2014 - Meticulously researched and evocatively told, Hold Tight Gently is this celebrated historian's poignant memorial to those lost to AIDS and to two of the great unsung heroes of the early years of the epidemic. This is an exclusive excerpt.
From award-winning historian and activist Martin Duberman comes the poignant new dual biography of two men central to activism in the early days of the AIDS epidemic, Hold Tight Gently: Michael Callen, Essex Hemphill, and the Battlefield of AIDS.
Read more...
Musicians return for annual concert supporting Grandmothers
March 20, 2014 - An annual concert to raise funds for local grandmothers in their efforts to help African orphans returns to Prince Albert this month.
Arioso and the Jazz Guise will perform at the St. Mary High School auditorium on Sunday, March 30 at 7:30 p.m. in support of the group Grandmothers for Grandmothers (G4G).
Read more...


Ethics of HIV Disclosure: To Tell or Not To Tell
Mar 19, 2014 - Disclosing one's HIV status is never an easy decision.
People living with HIV are faced not only with a conscience dilemma, but in many states, they are also faced with a legal obligation: whether, when, and how to tell others about their HIV status.



Demystifying HIV Pre-Exposure Prophylaxis
Published on Mar 19, 2014 - PrEP has made headlines recently-and the messages haven't always been clear. Watch this video to get the facts about how PrEP works and see three PrEP myths busted.

Do We Already Have the Tools to End AIDS?
March 19, 2014 - Leading AIDS group are pressing an ambitious plan on the city and state they say will end the AIDS epidemic in New York by 2020.
Read more...
March 20 is National Native AIDS Awareness Day
March 19, 2014 - LAWRENCE, KANSAS - AIDS stigma holding back progress in Indian Country, Boni says
"Stigma in Indian Country in general is still very very strong," Boni said. "Stigma prevents people from getting tested, prevents people from accessing the care they need and it stops people who are positive from going through the process of acceptance. That is more important than anything. Stigma to me in my opinion, is the reason, that Native people, have the highest death rates, among all other people according to the CDC."
Read more...


Serosorting does help prevent HIV - up to a point
19 March 2012 - A meta-analysis of HIV-negative gay men's sexual behaviour and HIV incidence rate in four HIV prevention studies, presented earlier this month at the 19th Conference on Retroviruses and Opportunistic Infections (CROI), has found that attempting to 'serosort' by restricting unprotected sex to partners known to be HIV negative does have efficacy as an HIV prevention strategy, when compared with using no strategy at all.



Harm reduction works
18 March 2014 - Addressing participants at the High-Level Segment of the 57th UN Commission on Narcotic Drugs in Vienna UNAIDS Executive Director, Michel Sidibé emphasised the urgent need to provide effective services. "It is unacceptable that we are failing people who inject drugs," said Mr Sidibé. "We have all the data to demonstrate that, in combination with antiretroviral therapy, essential services-including needle and syringe programmes and opioid substitution therapy-reduce HIV transmission, decrease mortality, and improve quality of life."
Read more...


Guiding principles on the use of HIV treatment as prevention: an international community consensus statement
18 March 2014 - One of the most significant developments in HIV research in the past few years has been the discovery that antiretroviral therapy (ART) can dramatically reduce the risk of HIV transmission. Indeed, research continues to emerge that supports the use of ART as an HIV prevention tool for HIV-positive individuals and as a public health strategy to reduce new HIV infections within some populations.


Penn Study: Hepatitis C Remains Major Problem for HIV Patients Despite Antiretroviral Therapy
March 17, 2014 - PHILADELPHIA - Patients with HIV and Hepatitis C Had 80 Percent Higher Rates of Serious Liver Disease than Hepatitis C Patients
A new study led by researchers at the Perelman School of Medicine at the University of Pennsylvania has found that the risk of hepatitis C-associated serious liver disease persists in HIV patients otherwise benefitting from therapy (ART) to treat HIV.

Belafonte: U.S. should hit Uganda where it hurts on gay rights
By Harry Belafonte and Mathilde Krim - March 17, 2014 - (CNN) - It is a tragic irony that two countries in Africa -- Nigeria and Uganda -- that for many years experienced the subjugation of colonial rule have recently enshrined into law discriminatory practices that dehumanize their own citizens.
Read more & WatchVideo...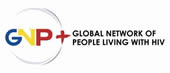 Boycotting the IV Eastern Europe and Central Asia HIV/AIDS Conference
December 17, 2013 - State authorities and non-governmental organizations of Ukraine are going to boycott the participation in IV Eastern Europe and Central Asia HIV/AIDS Conference scheduled for May 12-13, 2014, in Moscow
In connection with actual critical situation the state bodies and the non-governmental organizations operating in HIV/AIDS sphere are pressed to refuse from participation and announce boycott to the IV Eastern Europe and CentralAsia HIV/AIDS Conference scheduled for May 12-13, 2014 in Moscow under the auspices of the Russian Federation Government, as well as terminate its operation in the organizational committee of this event.

Dangerouser Sex
Mar. 14, 2014 - The PARTNER study doesn't just tell us that HIV-positive gay guys on treatment are pretty safe. It tells us that they're safer than a lot of 'HIV negative' guys.
The big news at last week's HIV conference in Boston was a thing that didn't happen. A trial, the PARTNER study, found that no one, gay or straight, who had HIV but was on successful treatment transmitted the virus to their partner over the two years the trial has so far lasted. And that's in people largely not using condoms. As Tyler Curry writes in his blog, this is big news.
Read more...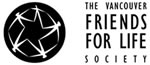 Executive Director - Friends For Life - Job Posting
March 14, 2014 - Qualified applicants should submit a resume and covering letter to Recruitment@friendsforlife.ca before FRIDAY MARCH 28, 2014 at 4:00pm PST.
The Executive Director manages the overall operation of the Friends For Life, directs all aspects of fund development, provides guidance and leadership to the staff, ensures that all programs and services reflect the So ciety's strategic directions, directs and oversees budget planning and expenditures, ensures adequate resources to grow and sustain programs, liaises with external stakeholders, and communicates and promotes the Society's vision and values.

Likely Female-to-Female Sexual Transmission of HIV - Texas, 2012
March 14, 2014 - In August 2012, the Houston Department of Health contacted CDC regarding the rare transmission of human immunodeficiency virus (HIV) likely by sexual contact between two women.



HIV vaccine hope found in immune system of a unique patient
14 March 2014 - The Journal of Clinical Investigation has published a new study of a unique patient with an immune system that produces the types of neutralizing antibodies that are considered essential to an effective HIV vaccine response.
The patient has a rare combination of HIV and systemic lupus erythematosus or SLE, a disease where the immune system attacks the body's own cells and tissue.
Read more...


HIV-related stigma on the rise within the LGBT community
Mar. 14, 2014 - Advocate Peter Staley's "Gay-on-Gay Shaming: The New HIV War" was published in The Huffington Post last week. In it, the founder of the Treatment Action Group (TAG) reflects on how the stigma surrounding HIV/AIDS has changed over the years. He cites, specifically, the contemporary phenomenon of stigma on the rise within the gay community.
Read more...
HIV/AIDS survivors face new health challenges in senior years
Mar. 14, 2014 - Dr. Silvia Guillemi has treated some of the same HIV-positive patients for 20 years
The Many gay men diagnosed HIV-positive in the 1980s and 1990s outlived their prognosis, but are now facing a new set of health challenges in old age.
Read more...


Dr. Peter's injection site improves overall HIV treatment
March 13, 2014 - A new study has found that the supervised injection services at Vancouver's Dr. Peter Centre have had knock-on benefits for HIV/AIDS patients.
The study, published Thursday in the Journal of International AIDS Society, says the on-site injection services at the centre improved access to palliative and supportive care services and increased adherence to HIV/AIDS treatment.
Read more...
CDC Reports Rare Case of Woman-to-Woman HIV Transmission
March 13, 2014 - The CDC reported Thursday what is suspected to be a rare case of HIV transmission between women. Female-to-female HIV transmission is extremely uncommon, but can be passed through fluids.
Read more...
HIV fundraiser Dining Out for Life turns 20 this year
March 13, 2014 - When Lorne Mayencourt brought Dining Out for Life to Vancouver from the United States 20 years ago, AIDS was still one of the leading causes of death in Canada.
"I remember when we had 20 clients die in one day," says Easter Armas, the founder of A Loving Spoonful.

U.S. suspends some aid to Uganda over anti-gay law
March 13, 2014 - (Reuters) - The United States has suspended some aid to Uganda's ministry of health, officials said on Thursday, in its first concrete move reported in response to the passing of an anti-homosexuality law.
The U.S. had signaled it was reviewing its ties with the East African country after President Yoweri Museveni signed in legislation on February 24 that punishes gay sex with jail terms up to life.
Read more...
UN rights chief says Nigeria's anti-gay law may harm public health, deter HIV education
March 13, 2014 - ABUJA, Nigeria - The U.N. human rights chief says Nigeria's new anti-gay law may have "negative consequences" for public health.
Read more...
UNAIDS Is "Prepared" To Join Lawsuit Against Uganda's Anti-Homosexuality Act, Top Official Says
March 12, 2014 - WASHINGTON - "We need to change the way we are doing business," said Luiz Loures, UNAIDS deputy executive director and assistant secretary general of the United Nations.
Luiz Loures, deputy director of UNAIDS and assistant secretary general of the United Nations, said Wednesday that UNAIDS is ready to join a lawsuit filed in a Ugandan court on Tuesday challenging the country's Anti-Homosexuality Act.
Read more...
Price of new hepatitis C drug questioned by U.S. medical experts
March 11, 2014 - California panel of experts say Solvadi is 'low value' treatment
An innovative hepatitis C drug that was only recently hailed as a breakthrough treatment is facing skepticism from some health-care providers, as they consider whether it is worth the price set by manufacturer Gilead Sciences Inc.
Read more...
HIV/AIDS denial (HAD)
March 2014 - The scientific consensus is that AIDS has killed more than twenty-five million people worldwide and that HIV causes AIDS.



Make cheaper HIV/AIDS drugs available to all
March 9, 2014 - Millions of people die in developing countries every year because they cannot get the medicines they need to treat illnesses like HIV/AIDS. In sub-Saharan Africa alone, where grandmothers are raising millions of vulnerable children who have been orphaned by AIDS, there are about 240,000 new HIV infections among children every year, but only about one-third of them will receive the treatment they need. Medicines are a luxury beyond their reach.
Read more...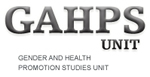 The Need to Advance Women-Specific HIV Prevention Needs
Halifax- March 8, 2014 - International Women's Day
According to UNAIDS, every minute a young woman is newly infected with HIV. Globally, women now make up 50% of those living with HIV. Although HIV infection rates among women are increasing, many advocates say responses are lagging. Groups such as the Gathering of our Spirits argue that additional resources are needed to understand and address the underlying gender-based causes that can lead to HIV infection.


Global community-based networks unite to demand pharmaceuticals lower the price of hepatitis C treatment
March 7, 2014 - With more than 40 HIV vaccine trials in various stages of progress around the world, researchers and industry experts are optimistic that a successful vaccine will be developed. Testing candidate vaccines ultimately involves human clinical trials, but recruiting trial volunteers can be difficult and planning needs to happen well in advance.



CROI 2014: Prevention
Published on Mar 6, 2014 - A panel discussion reviewing the most interesting prevention conversations at this years 21st CROI conference.

Chemo drug helps HIV patients respond to Sangamo gene therapy
March 6, 2014 - (Reuters) - Treating HIV patients first with a chemotherapy drug improved their response to an experimental gene-modifying technique for controlling the virus, according to Sangamo
Read more...


The International AIDS Society (IAS) announces a new grant of £500,000 from ViiV Healthcare to support its Collaborative Initiative for Paediatric HIV Education and Research (CIPHER)
6 March 2014 (Geneva, Switzerland) - Following on from a first generous grant for £1,500,000 received from ViiV Healthcare in 2012, the IAS's Collaborative Initiative for Paediatric HIV Education and Research (CIPHER) has received a second grant for £500,000. Thanks to this, the IAS will utilize this funding to strengthen and extend its activities in paediatric HIV to include priority areas of advocacy and implementation of programmes for scale-up of optimized care and treatment services.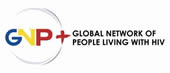 Global community-based networks unite to demand pharmaceuticals lower the price of hepatitis C treatment
Published on Mar 6, 2014 - The Global Network of People Living with HIV (GNP+), the International Network of People who Use Drugs (INPUD), the Global Forum on MSM and HIV (MSMGF) and the International Treatment Preparedness Coalition (ITPC) are gravely concerned that exorbitant prices for life-saving hepatitis C treatment will continue to result in unnecessary deaths, including among key populations and people living with HIV.



UNAIDS Executive Director delivers International Women's Day Message
Published on Mar 6, 2014 - UNAIDS Executive Director Michel Sidibé stands up for women on International Women's Day.



People with HIV more likely to die after diagnosis of many common cancers in US
05 March 2014 - People with HIV are more likely to die from many common cancers than the rest of the US population, according to a large US comparative study presented on Wednesday at the 21st Conference on Retroviruses and Opportunistic Infections (CROI) in Boston.
Read more...
Long-Lasting Device Protects Against HIV and Pregnancy
March 5, 2014 - EVANSTON, Ill. - Intravaginal ring providing dual protection is first of its kind to enter a clinical trial
Women's reproductive health may never be the same, thanks to Northwestern University biomedical engineer Patrick Kiser and his first-of-its-kind intravaginal ring that reliably delivers an antiretroviral drug and a contraceptive for months.


Personalized Gene Therapy Locks Out HIV, Paving the Way to Control Virus Without Antiretroviral Drugs
March 5, 2014 - PHILADELPHIA - Penn Researchers Used Zinc Finger Technology to Safely Build Up Army of Modified T Cells to Repel Virus
University of Pennsylvania researchers have successfully genetically engineered the immune cells of 12 HIV positive patients to resist infection, and decreased the viral loads of some patients taken off antiretroviral drug therapy (ADT) entirely-including one patient whose levels became undetectable. The study, appearing today in the New England Journal of Medicine, is the first published report of any gene editing approach in humans.



Genetic Modification of Cells Proves Generally Safe as HIV Treatment Strategy
March 5, 2014 - NIH-Supported Technique Might Help Achieve Drug-Free Control of HIV
Scientists today report initial results from humans on the safety and tolerability of a novel strategy to curb HIV disease by removing key cells from HIV-infected individuals, genetically modifying the cells to resist HIV infection and returning them to those individuals.



Doctors Hope for Cure in 2nd Baby Born With HIV
Published on Mar 5, 2014 - A second baby born with HIV may be in remission and possibly cured due to very early treatment.



IFRC and UNAIDS join forces to reach 15 million people with HIV treatment by 2015
GENEVA, 4 March 2014 - The International Federation of Red Cross and Red Crescent Societies (IFRC) and the Joint United Nations Programme on HIV/AIDS (UNAIDS) have signed a Memorandum of Understanding to advance efforts in scaling up access to HIV testing and treatment. The IFRC and UNAIDS will combine expertise and capacity to support the implementation of UNAIDS' Treatment 2015 initiative and develop a community model for delivering scaled-up access to HIV treatment.

Zero HIV Transmissions in Mixed-Status Couples Having Condomless Sex
March 4, 2014 - As reported today at the 21st Conference on Retroviruses and Opportunistic Infections, the multinational PARTNER study found zero HIV transmissions from condomless sex within mixed-HIV-status couples when the HIV-positive partner had his or her viral load suppressed below 200 copies/mL.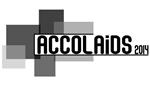 AccolAIDS 2014 Gala Volunteers Wanted - Positive Living Society of BC
Sunday - APRIL 13, 2014 Vancouver Convention Centre West Building Summit Room 1055 Canada Place, Vancouver, BC
Thank you for your interest in volunteering for the AccolAIDS Gala 2014 on Sunday April 13th.

How sexual contacts with outsiders contribute to HIV infections within communities
4-Mar-2014 - While a number of strategies can prevent and control HIV transmission and spread, their effective use depends on understanding the sexual networks within and between communities. A paper published in this week's PLOS Medicine reports a detailed analysis with surprising results from the Rakai district in Uganda, one of the most studied areas of the HIV/AIDS epidemic in Africa.



No-one with an undetectable viral load, gay or heterosexual, transmits HIV in first two years of PARTNER study
04 March 2014 - Viral load suppression means risk of HIV transmission is 'at most' 4% during anal sex, but final results not due till 2017
The second large study to look at whether people with HIV become non-infectious if they are on antiretroviral therapy (ART) has found no cases where someone with a viral load under 200 copies/ml transmitted HIV, either by anal or vaginal sex.



New Executive Director named for ACT
Toronto - March 3, 2014 - With over 20 years of experience, John Maxwell named new ACT Executive Director
The Board of Directors of the AIDS Committee of Toronto (ACT) is pleased to announce, following an extensive and thorough search, the appointment of John Maxwell as Executive Director effective immediately. John has over 20 years of experience working at ACT and has been serving as the interim Executive Director since November 2013.

Study of Antibody Evolution Charts Course toward HIV Vaccine
Mar. 3, 2014 - Research Led by Scientists at NIH and Partner Institutions
In an advance for HIV vaccine research, a scientific team has discovered how the immune system makes a powerful antibody that blocks HIV infection of cells by targeting a site on the virus called V1V2. Many researchers believe that if a vaccine could elicit potent antibodies to a specific conserved site in the V1V2 region, one of a handful of sites that remains constant on the fast-mutating virus, then the vaccine could protect people from HIV infection.

Echocardiographic abnormalities more likely among ART-naive patients with HIV
March 3, 2014 - Patients with HIV and naive to antiretroviral therapy had a higher prevalence of echocardiographic abnormalities compared with healthy controls, researchers with the Chinese Academy of Medical Sciences have found.

Uganda gets no aid in fight against gays
02 March 2014 - A week after President Museveni signed the Anti-Homosexuality Bill into law; the dire effects of that decision are becoming clear as angry donors begin to withhold aid.
Read more...
Miller School Researchers Develop Promising Vaccine for Fighting the AIDS Virus
2.04.2014 - A research team at the University of Miami Miller School of Medicine has developed a vaccine that generates an immune system response strong enough to kill a model AIDS virus in mice.



Countries around the world celebrate Zero Discrimination Day
GENEVA, 1 March 2014 - UNAIDS is inspired by the incredible response to the first Zero Discrimination Day
People from all walks of life and in every region of the world are commemorating Zero Discrimination Day with a wide range of activities. UNAIDS called for the annual event, which is being celebrated for the first time on 1 March.

Criminalising homosexuality threatens the fight against HIV/AIDS
March 1, 2014 - The success of the global campaign to reduce HIV transmission, radically improve antiretroviral therapy access, and maintain patient adherence has been rooted in the basis that tackling the heterosexual and homosexual epidemics collectively, through a respect for the rights of all people, including those most vulnerable to HIV, is the optimum approach.
Read more...
Egyptian Military Ridiculed over 'Cure for Aids'
March 1, 2014 - "What has been said and published by the armed forces harms the image of scientists and science in Egypt," Heggy told the daily newspaper El-Watan. "All scientists inside and outside Egypt are in a state of shock."
Read more...
2014 Treatment as Prevention Workshop
March 2014 - April 1 - 4, 2014 | Vancouver BC
The International HIV Treatment as Prevention (TasP) Workshop brings academic, policy, industry, and community representatives together to review and discuss research and policy progress in the field of HIV "Treatment as Prevention". Specifically, delegates review new data and identify priority areas for research and action related to the impact of combination antiretroviral therapy (ART) use among HIV infected individuals on the transmission of HIV infection and other relevant treatment outcomes.

====================================